According to the "Miami Herald", the first LGBTQ animated character in a Disney-Pixar filmography will be featured in Pixar's film "Onward." However it's not the first time Disney put an openly gay character on screen.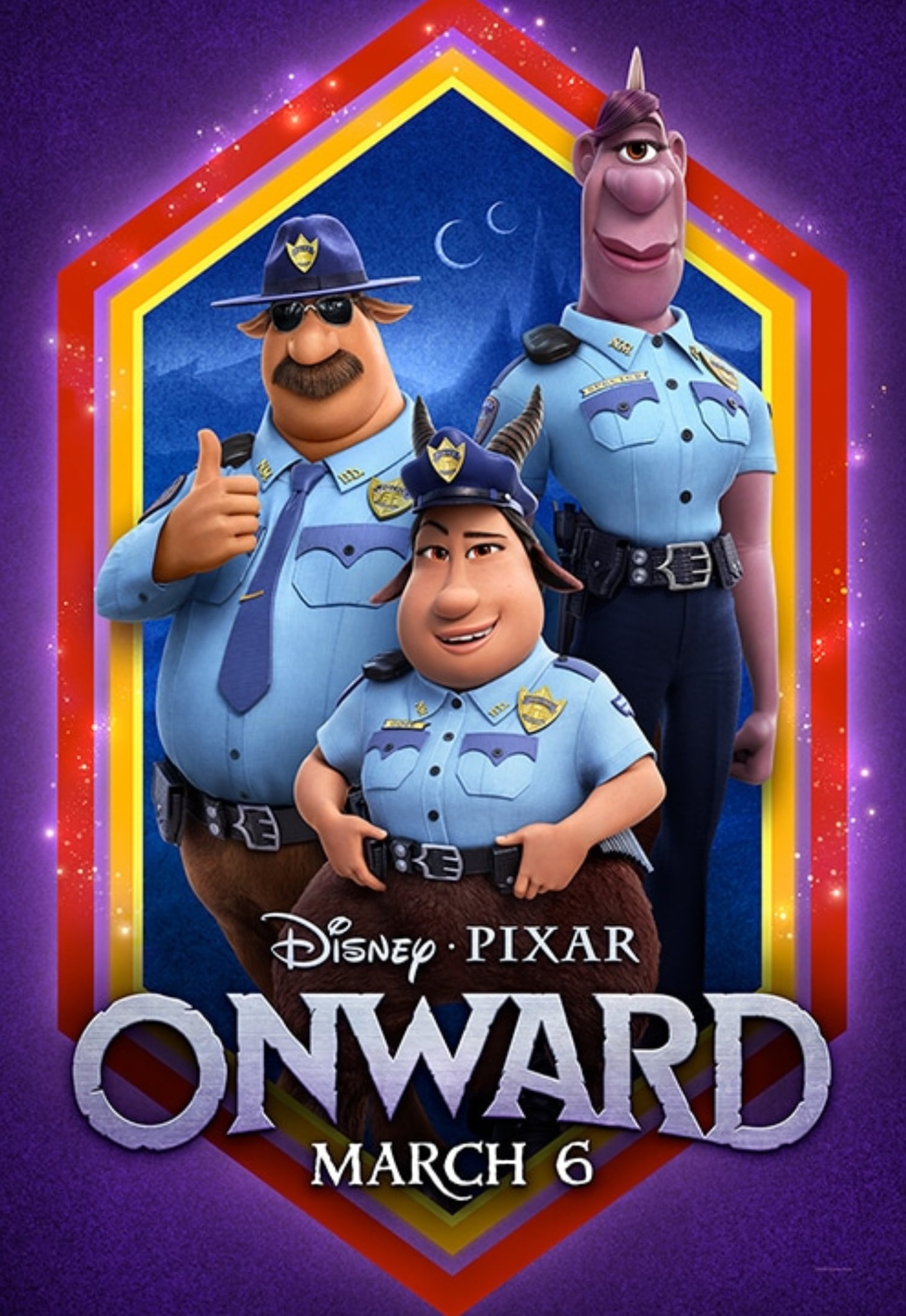 On the 6th March, film audiences will have the opportunity to see openly gay actress Lena Waithe play Officer Specter, a Cyclops cop, in "Onward". The movie follows two teen brothers, going on a journey to discover if there is still magic in the world, so they can spend one day with their dad who died when they were young.
Although Specter will be in only one scene, she has a vital role in the emotional arc of the story.
While Specter will be Disney-Pixar's first animated LGBTQ character, other Disney media have featured a gay character. The Walt Disney Company owns Disney Channel, which aired a TV show with an openly gay character.
Disney Channel show "Andi Mack," which first aired in 2017 and ended in 2019, followed the life of Andi Mack, played by Peyton Elizabeth Lee, as she navigates through teenage life after learning her sister is actually her mother and who she thought was her mother was her grandmother.
A friend of Mack's is Cyrus Goodman, played by Joshua Rush, who fits into the kind, supportive and open-minded character seen in most Disney Channel shows. But as the show progresses, viewers learn Cyrus is gay and watch his struggle of coming out.
While Cyrus is Disney's only LGBTQ main cast character, "Good Luck Charlie," which aired from 2010 to 2014, featured Disney's first lesbian couple.
"Good Luck Charlie" follows a suburban family of five — father Bob, mother Amy, sister Teddy and brothers Gabe and PJ — as they deal with the arrival of a new family member Charlie, a baby girl.
In the series' second to last episode, Down a Tree, Bob and Amy meet Susan and Cheryl who are the mothers of one of Charlie's friends. The couple only appears in a single episode.
In the same vein of minor LGBTQ characters, in the last minutes of "Star Wars: The Rise of Skywalker" two women Resistance fighters share a kiss before the camera pans away. Both characters had barley any backstory or had roles significant to the plot of the movie.
Before "Andi Mack," "Good Luck Charlie" and "Star Wars," it has been left up to audiences to guess if characters are LGBTQ based on how they are written and acted.
For example, Elsa in "Frozen," LeFoue in "Beauty and the Beast," Ryan Evans in "High School Musical" and Riley Matthews in "Girl Meets World" are all characters audiences have speculated as being LGBTQ — but that has never been acknowledged or confirmed by Disney.
A new addition to Disney's slim roster of LGBTQ characters may mean possible changes for Disney media in the future.
What is your opinion of furthering the gay agenda through children's entertainment?
Simba.