As the Rastafari community in Barbados prepares itself to advance its Cannabis legalization advocacy, support from Rastafari international is being sent.
The African Heritage Foundation (AHF), an organization with a mandate of assisting with the empowerment and development of marginalized African descended communities in Barbados, is working with the Ivine Order Of The Nyahbinghi Theocracy Reign and the Rastafari community at large, to legally address the issue of the legalization of cannabis for sacramental purposes.  The AHF in its representation of the wider African descended community in Barbados is also advocating to the legalization of Cannabis for traditional, indigenous home use.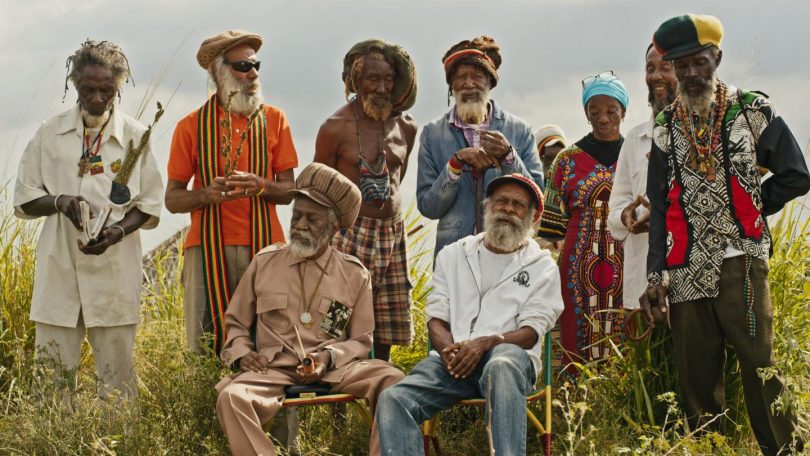 The AHF is presently making its plans to assist with the hosting of "Cannabis In The Community 2020". "Cannabis In The Community 2020" will be a series of community engagements that will educate on the traditional uses of the cannabis plant through film, panel discussions and debates. These engagements are being designed to allow persons with businesses that are based in Cannabis to display, promote and sell their merchandise to attendees of these activities. Organizations and individuals that would like to be involved in the planning and execution of this initiative by joining the "Cannabis In The Community 2020" committee are asked to contact the AHF at 260-4795 or email info@afrikanheritage.com
Letter of support for the Barbados Rastafari community as it seeks Cannabis justice.
Bajan Rastafari Community – Order of Nyabinghi – October 16, 2019 – Re: Uhuru
Attention: Rastafari Youth, Elders, and Ancients', The intentions of this letter is to present my full support of your efforts to procure the freedom to utilize cannabis (Ganja) for sacramental devotion. I share in the same struggle to obtain absolute freedom to practice my spirituality and proclaim our basic human rights to do so, according to United Nations Article 18, of which Haile Selassie I was a "highly respected" member, representing the ancient country and/or Kingdom of Ethiopia/Abyssinia.
I go further by stating that as Rastafari we have the legal right to do so, even a divine right to continue utilizing our sacred herb for such purposes. In November of 1996, the Economic and Social Council (ECOSOC) of the United Nations approved the consultative status of the International Rastafari Development Society as a Non-Government Organization (NGO), therefore we can and will continue to grow, smoke and barter in a manner that does not cause intentional harm to society. We (Rastafari) live in a manner that is socially, economically, sustainably and re-generatively beneficial to our community at large.
I often question why the "powers that be" continue to hold us back: Are we not some of the most resourceful, respectful and humble members of society? Do we not lead by example and teach our youths how to be self-sufficient leaders? Is it that these "powers that be" fear that by granting our freedom we will create a society which is non-dependent on their economical chains? Do they fear us so much that they create laws and various stumbling blocks to keep us from attaining success? Are we blind to the perception; this could actually be genocide on the poor? Do we not consistently have our backs against the wall, yet refuse to lash out against this oppressive system for fear that we will offend our heavenly father? Do we not know, deep within ourselves, "we possess a wisdom which money cannot obtain?"
Respectfully,
Matthew Bruckler III
JAH'S CREATION, Inc. – 4045 Spruce Ave – Egg Harbor Township, NJ 08234 – 609 272-9538
As a member of the Barbados Rastafari community and a soldier in the House of Nyahbinghi, I give much thanks for your words of support brother Matthew Bruckler III. It goes without saying that the Barbados Rastafari community supports all movements internationally to free cannabis and by extension Rastafari brothers and sisters.
Please assist the the AHF's legalization of cannabis for traditional, indigenous and sacrament use advocacy, by sharing this article to as many people you can. The building of grassroots media is essential to inform on problems and solutions as it pertains to the empowerment of African descended marginalized people. Sharing is caring.
Our Afrikan Heritage Online will be creating a new category " Rastafari Movement In Focus" which will inform on the journey of the Rastafari movement from its inception in the 1930's until our present time. It will also highlight activities in Rastafari communities internationally.
ALL RASTAFARI BROTHERS AND SISTERS ARE REMINDED THAT THE ORDER OF THE NYAHBINGHI IN UNITY WITH THE AHF WILL BE HOSTING THE "RED LIGHT CONGO NIGHT" ON SATURDAY 19TH OCTOBER. THIS ACTIVITY WILL BE HELD ON THE 3RD SATURDAY OF EACH MONTH AND IS INTENDED TO BE A FUNDRAISER IN SUPPORT OF THE NYAHBINGHI HOUSE AND THE AHF. THE "REDLIGHT CONGO NIGHT" WILL BE HELD AT THE AHF'S HEADQUARTERS "LIBERTY HOUSE" LOCATED ON UPPER TWO MILE HILL ST.MICHEAL. TIME 7PM – 12AM
PLEASE NOTE THAT THE NYAHBINGHI HOUSE WILL BE COMMENCING AN ITAL FOOD BUSINESS THAT WILL BE OPENED EVERY SATURDAY AFTERNOON FROM 3PM AT "LIBERTY HOUSE"
THIS IS AN ALCOHOL AND FLESH FREE ACTIVITY. ONLY ALCOHOL ON SALE WILL BE NATURAL WINES. ITAL AND NATURAL JUICES WILL BE ON SALE.
DONATION AT THE DOOR $10. ….. MUSIC PLAYED BY AHF HOUSE SELECTORS.
ALL ARE INVITED
Contact Info: 260-4795 ….. info@afrikanheritage.com
Simba Simba
Founder and President
African Heritage Foundation