According to present standards of African literacy and black academic development, the precise origin and exact meaning of the word "Nigger" should never be a mystery.
" Nigger is an infamous word in current English, so much so that when people are called upon to discuss it, they more often than not refer to it euphemistically as "the N-word." Its offensiveness is not new—dictionaries have been noting it for more than 150 years—but it has grown more pronounced with the passage of time. The word now ranks as almost certainly the most offensive and inflammatory racial slur in English, a term expressive of hatred and bigotry. Its self-referential uses by and among black people are not always intended or taken as offensive (although many object to those uses as well), but its use by a person who is not black to refer to a black person can only be regarded as a deliberate expression of contemptuous racism. Its offensiveness has grown to such an extent in recent decades that sense 3 is now rarely used and is itself likely to be found offensive. The word's occurrence in older literary works by such writers as Joseph Conrad, Mark Twain, and Charles Dickens can be shocking and upsetting to contemporary readers." ( Merriam-Webster Dictionary)
It should not take a nuclear scientist to discover or reveal the fact that the word "Nigger" means black. Based on documented evidence, impartial research and colonial historical fact it would be infinitely more necessary to prove that the word "Nigger" does not mean black than the other way around by slavers and colonizers.
" There is a widespread belief that the original meaning of nigger, as defined in dictionaries, was "an ignorant person," and a related belief that current dictionary definitions describing its use as a hateful, racist epithet are a recent change. We do not know the source of those beliefs, but they are not accurate. The word was first included in a Merriam-Webster dictionary in 1864, at which time it was defined as a synonym of Negro, with a note indicating that it was used "in derision or depreciation." There has never been a definition like "an ignorant person" for this word in any subsequent dictionary published by this company. Nor do we know of such a definition in any earlier dictionary." ( Merriam-Webster Dictionary)
The word "Nigger" is in no way offensive or derogative. The rules to right and wrong and the principles to good and bad must not be prescribed dispensed and administered to black people by Caucasians. When the enemy pulls down your banner and tramples your flag underfoot you are supposed to object, resist and retaliate, not condone, comply and cooperate with it. A great debt of service and loyalty is owed to black scholastic community worldwide and the black intellectual giants and academic grand-masters. However in the achievement of this goal and the attainment of this purpose they have failed miserably. Caucasians do not revile the word "Nigger" because it is derogative or offensive. Many things extremely offensive and derogative are deeply loved and cherished by Caucasians. Caucasians despise the word "Nigger" because it means black.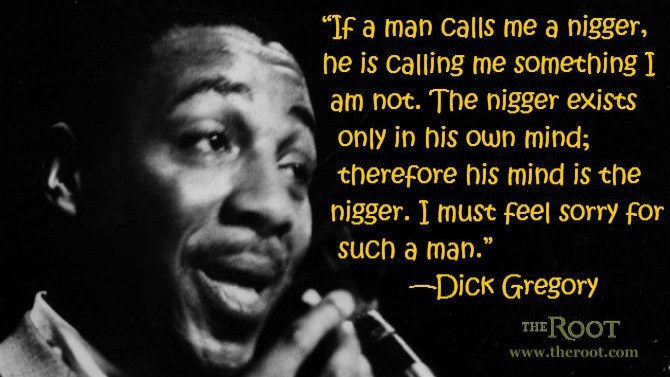 To pay homage and allegiance to white supremacy, Afro Saxons historically pretend not to know and refuse to admit to this fact.
Europeans glamorize the notion that their ancestors were suckled at the bosom of a wolf, a she wolf to be exact. In the same way Caucasians are proud to be "Sons and Daughters of a bitch', Africans must also be proud to be called "Nigger".
"Romulus and Remus are most commonly portrayed together in art and on coins. They are often only seen in art as infants being suckled by the she-wolf. They are featured in this manner on the statue of Romulus and Remus in Siena, Italy. Siena was founded, according to myth, by Remus' son, Senius. Likewise, they are also featured on a mosaic found in Yorkshire from 300 CE known as the Wolf Mosaic. However, the most famous representation in art is the Capitoline She-Wolf. It is a 5th century BCE Etruscan bronze wolf to which two small figures of Romulus and Remus were added in 15th century CE. Romulus' and Remus' mythical lives also inspired many Renaissance artists from Berrettini to LaFosse to Cesari, and even Rubens."
One man's meat is another man's poison.
Ras Fela
The African Heritage Foundation (AHF) gives thanks to Ras Fela for submitting this article to be published on its website. You are invited to submit your writings to the AHF at info@afrikanheritage.com or call 262 0068.
This website is managed by the AHF in its initiative to give you an additional platform to express your views as it pertains to the empowerment and development of African people, their descendants in the diaspora and humanity at large.
Simba
President of African Heritage Foundation.