Commentary: Mottley – More clown than con? A mix of both, perhaps!
This commentary was first published in Caribbean News Now. It is written by  Youri A Kemp. Youri Aramin Kemp, BA, MSc., CFM, AFA, ChE, is an Associate Editor of Caribbean News Now and the CEO of KEMP GLOBAL, a management consultancy firm based in The Bahamas
Should it be of interest to Barbadians how they are seen by others? Does this introspection of Barbados by a brother from a sister island deserve attention? Is Barbados being lead down a Rabbit Hole? It is said, the higher the monkey climbs the more the tail will be exposed.I am not politically affiliated in any way, neither am I aunty or anti Mia. I am just advocating for Barbadians to be vigilant as we rally around the first female prime minister of the island.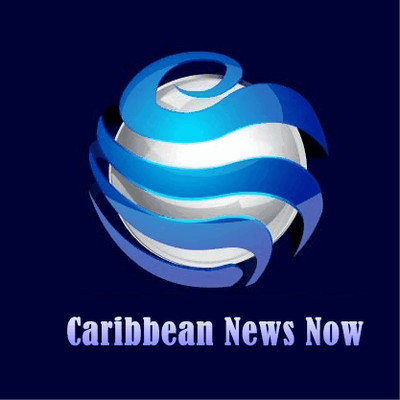 Simba Simba
Article:
While Barbadians and Caribbean folks at large bask in the glow of a female leader taking the helm of one of our beautiful islands, making the honeymoon phase of the new Barbados Labour Party (BLP) administration longer than it would normally be, we must now begin to get down to the serious issues that: 1. Barbadians have a life and a country that needs to be healed; 2. Facts need to be set aside from the fiction of the campaign slogans and promises; and 3. Barbadian problems before the elections still exist and need identifiable solutions that can be tracked moving forward.
Thus far, newly minted prime minister of Barbados, Mia Mottley, a woman on a very short list of women leaders ever to have graced parliament as an elected member, and on an even shorter list of women to be elected as leader of their respective countries, is in the realm of being both clown and con-artist all at the same time.
Now, before I hear the calls of "mind yuy busisiness" and "go talk about The Bahamas" or "why are you attacking a female leader and not no man"… save it. I talk about everyone. Plus, I'm making it my business from the observations and, despite what may be written after this, I wish the Mottley-crew all the best, as Barbadians need a break.
Let me start off by saying first off: Mottley is no neophyte to the political game in Barbados. Her father was a former member of parliament; in addition she has held cabinet positions in government before and has been a member of parliament for quite some time.
Washing the obvious fact that she is a female aside, nothing about her screams of anything other than a regular, every day, run-of-the-mill politician in the old masculine (old boy) mould — in behaviour, deportment, actions, characteristics and in speech. Do not let the physiological aspect of "being a woman" and not having "man-bits" fool you — it is as relevant as or important to the frame of her policy direction as is the colour of her hair.
The first time Mottley audaciously clowned us is when she responded to claims that her administration had poached the Ross University away from her sister island of Dominica — citing the fact that the country had just not made a sound enough rebound after the devastating Hurricane Maria that destroyed the country in December, 2017. A move she alluded to on Facebook Live was done with the full understanding, knowledge and tacit approval of the prime minister of Dominica, Roosevelt Skerrit.
Prime Minister Skerrit came out and denied ever having any such discussions with Mottley on the relocation of Ross University to Barbados, quite obviously. And anyone would wonder why Skerrit would agree to such a thing when Dominica needs all of the help and economic input it can get?
Simply put: No one believed Mottley then, and no one believes her fantastic story now. Particularly anyone in the region with a brain-cell. You can pull that on Barbadians who have to live under a one-party rule parliament where you are the constitutionally established dictator, but no one else is obligated to appreciate those statements or movements.
The first time Prime Minister Mottley conned us, however, was when she brought in the International Monetary Fund (IMF) to help stabilize the country after the disastrous economic collapse that was reportedly gripping Barbados under the former Democratic Labour Party (DLP).
Set aside that Mottley's party platform laid out, what it called an intensive formula for economic recovery, tax-incentives, in addition to stating that it will increase investments based on its strategy, to switch and turn to the IMF within a fortnight after winning office, essentially setting aside what they campaigned on, was not just "run-of-the-mill" politics from the standard mould; but a con-job of the highest order.
From reviewing both BLP and DLP platforms, I saw that what she was offering was not going to cut it. There was no plan and no forethought to an economic plan that made credible sense.
Taxing businesses, disincentivising them to produce more, promising "free money" to non-productive members of the economy and assuring more red tape and oversight in an already saturated bureaucracy was nothing more than sweet-talk, where I hope Barbados does not dig itself deeper while hearing a good speech about it at the same time.
But real red flags came up when Prime Minister Mottley announced herself as the substantive minister for finance and investments. Anyone who was in the policy mix of any of the former British colonies and wider Caribbean all rolled their eyes at the same time — just like me — and all said at the same time, "Here we go again!".
You would think that with the pronouncements of the Barbadian economy being in such dire circumstances, a more seasoned financier or economist would be put in place to get things back on track. Not dismissing Mottley's skills, but she is not an economist; not a financier; she is barely a lawyer, having spent most of her career in politics than in the courtroom, so why is it that persons should look at her promotion of herself to the hot-button ministry, when she has exhibited no former proficiencies on the subject matter, be met with anything else other than what we all think it is? A disaster waiting to happen!
With a wide-sweeping mandate, which we have seen before in Caribbean elections, we expect either a larger Chinese investment to take shape out of nowhere — it seems — in Barbados before the halfway mark of this current term. Or, we expect Henley and Partners to come up with a brand new and dynamic way to bring investments to Barbados through citizenship by investment initiatives — either these two, or both, are not far off.
Again with all of the seats in the Barbadian parliament held by the BLP, accountability is of course going to be weak. No matter what the current administration says about increasing transparency and keeping their hands off the people, greed, avarice, haughtiness, hubris and mean-spirits creeps into the hearts of all men, and women, when the opportunity keeps itself present for too long. You don't need years of experience in a dictatorship to appreciate that.
Even when it comes to the earlier cry for members of the former government to come forward and confess their wrongdoings and corruption to her so she can clean up the mess, amplifying earlier calls from her to investigate corruption vigorously and seriously, it seems as if the United States courts have a better time of capturing and bringing to justice Barbadian politicians.
If this were not bad enough, it is understood now that the current laws on corruption in public office are antiquated (laws and statues put in place from the 1920s) and that a new set of laws is being drafted to deal with corruption and transparency issues moving forward — no timelines for the implementation and execution of these new laws and rules are given, of course. Just that they are on the way. We believe you!
So is Prime Minister Mottley a clown or con? I'd say it is a mix of both, for now. I continue to watch!