The introduction of the course, Introduction to African Art, is of utmost importance at this time, as it will soon become mandatory that the studies of African History and Culture be implemented in all our schools and tertiary institutions. 
As we embrace the International Decade for People of African Descent, instituted 2015, by United Nations it has become evident that this knowledge will be necessary, seeing that Africa is not as far as it was in earlier times.  Many of our brothers are now traversing this great divide and making the effort to connect.  The next six years will be of great importance and as a consequence, students should be prepared, and exposed to the earlier occurrences in Africa and our connections to West African cultures as part of our heritage in the Caribbean.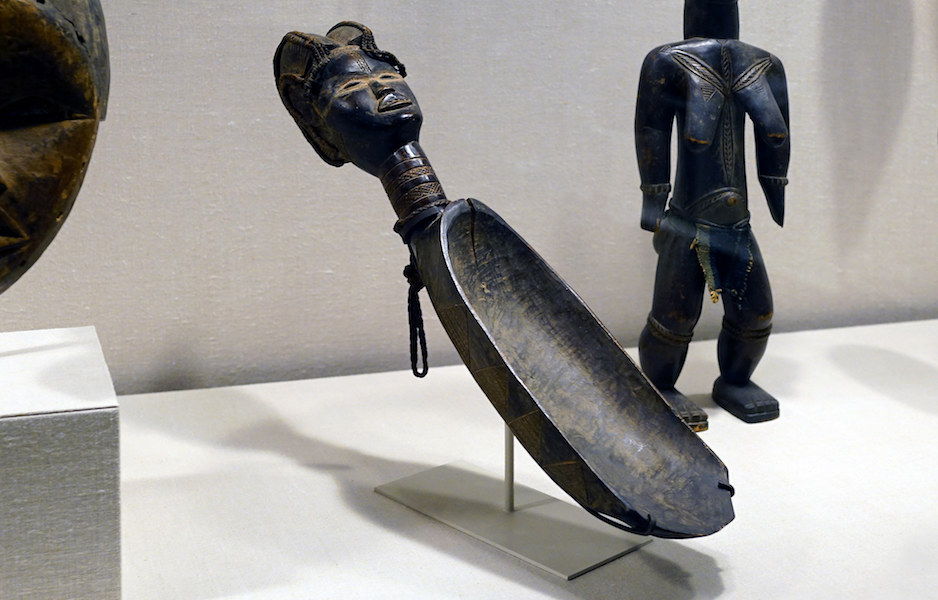 One of our most erudite scholars, and Chairman of the Barbados chapter of the Reparations Committee, Sir Hilary Beckles, was invited to address the United Nations on December 10th 2014.  He stated that we, peoples of African ancestry, are at the crossroads, and need to do more research looking back into identifying "the true role of the African in the making of modernity and humanity at its best."  Sir Hilary also proposed that the countries of the region should take example from Brazil and he has recommend as a major goal, the teaching of African history at all levels of the educational system – from primary to tertiary.
This course would be beneficial to all students throughout, even as an elective, as it is also hoped that our faculties and departments become more interdisciplinary to provide our students with a well-rounded education.
Introduction to African Art
 COURSE TITLE:             Introduction to African Art
COURSE DURATION:    24 Hrs. (2 hours per week for 12 wks.)
PRE-REQUISITES:          None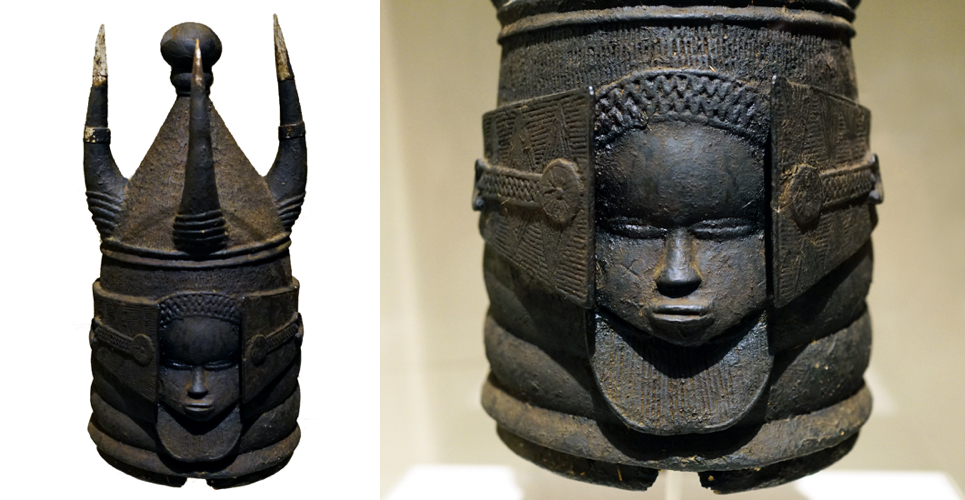 COURSE DESCRIPTION:
 The student will be introduced to the basic corpus of sub-Saharan art, including permanent arts such as sculpture, textiles and architecture, as well as ephemeral arts such as masquerades, performances and body arts. Gender, art within political sphere, and spiritual / syncretic aspects of art as well as cultural institutions will be examined as areas critical to the study of African art.  Students will discuss particular ethnic groups' worldviews and how art mediates between man, the ancestors and/or gods.   The course emphasises theoretical approaches to the study of non-western art with a focus on the identification of works, styles, artists and the broad context in which art pieces are conceived and executed.
INSTRUCTIONAL METHODS:       Lectures, student presentations and class discussion.
STUDENT ASSESSMENT  
Course work                        50%
Unit tests                             40%
Class participation             10%
Final Assessment                50%
Term paper (minimum of 1500 words)
OR
2 Essays                                  25%
Final Exam (slide test)        25%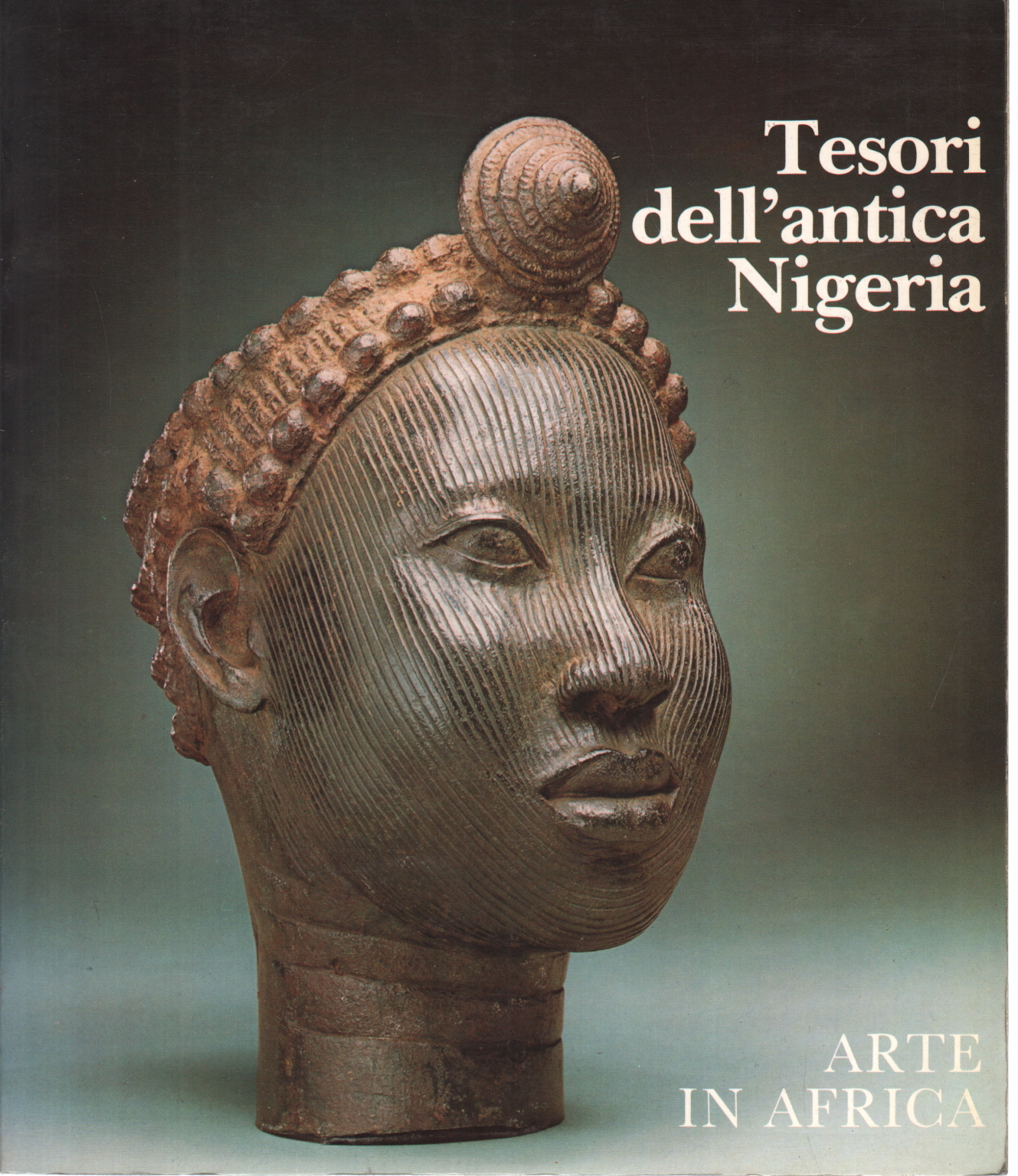 REQUIRED READING (Provided by Tutor)
Articles for Class:
Approaches to Non-Western Art – Roy Sieber
Black Magic: Africa '95 – The Economist, December, 94
The Treasures of Ancient Nigeria – Ekpo, Eyo, pp. 3 – 48
Thoughts on Nok – Angela Fagg, (African Arts Journal)
Agbaye: Yoruba Art in Context – Marla Berns
Igbo Arts: Community and Cosmos – Cole & Aniakor,
The Leopard Who Sleeps in a Basket – Gilbert
The Asante, – British Museum Publications
Mask & Mythology Among the Dogon – Dieterlen
Functions of Sculpture in Dogon Religion – Van Beek
African Arts Journals UCLA
Gelede: Art and Female Power among the Yoruba.
Traditional Arts of Black Africa – Sieber
Psychological aspects of Igbo Art – Simon Ottenberg
The Power of Symbols in African Culture.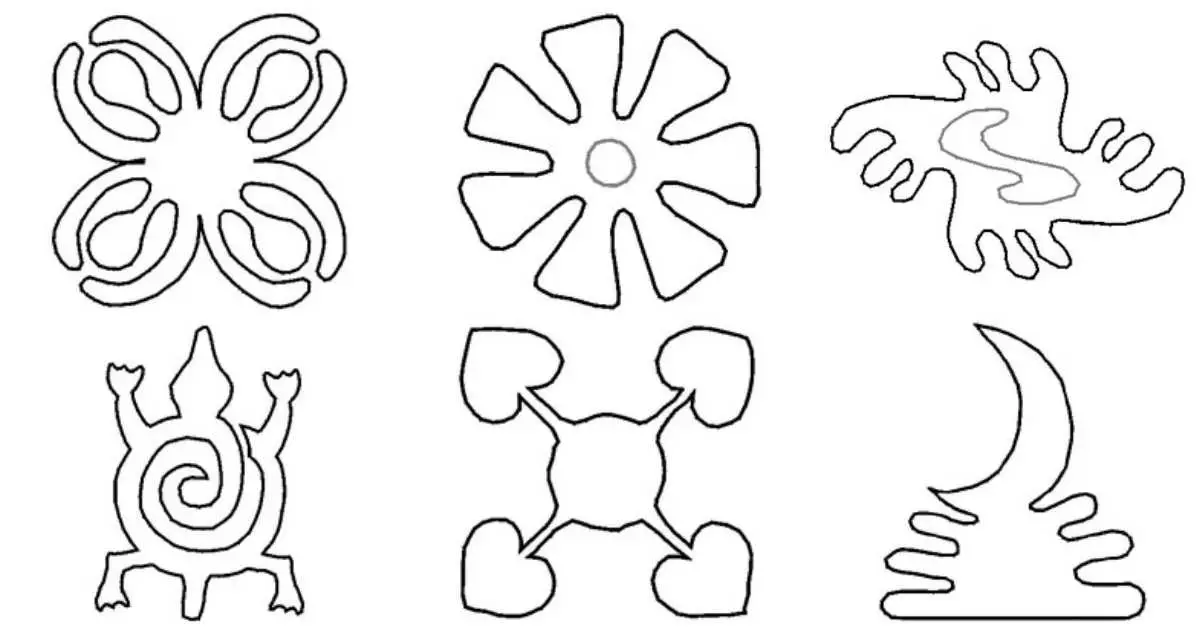 *There are no required texts for this course.  The assigned readings listed  will be provided, as tests are based on lectures and readings.
 COURSE OBJECTIVES:
 This course is designed to
 1. Provide  a broad knowledge of the arts of Africa and trace the major developments of the traditional arts from 500 BC as a framework for study of West and Central African Art
2. Analyse the meaning of artworks in the context of African culture and history, while  allowing students to formulate their own critical ideas.
3. Hone students' analytical skills of critical enquiry and research, making comparative assessments of Western and African Arts.
4. Develop students' appreciation of the exhibition of the  artifacts of wood, ceramics, textiles and metal as components of the material culture of Africa.
5. Familiarize students with the aesthetics of African culture south of the Sahara, and the      role of art within the societies studied.
6. Examine preconceptions and realistic views of pre-colonial Africa vis a vis what has          been presented in texts and in the media.
7. Examine the connections between ethnic groups south of the Sahara and their descendants in the Diaspora through retention of performance, music, masquerade and religious beliefs.
CONTENT
 UNIT 1:  The Diversity of Africa and Early Development.
UNIT 2:  The Ephemeral and the Divine in African Art
 UNIT 3:  Symbols of Kingship and chieftaincy in African Art
 UNIT 4:    African Retentions in the Diaspora
 END OF SYLLABUS
Course Facilitator: Dr. Nancy Jacobs
Dr. Editha (Nancy) Fergusson-Jacobs has celebrated 45 years as a graduate teacher and specialist lecturer in Caribbean History, Culture and African Art History. She has done much research on the intangible heritage and origins of the Barbados Landship.   She is the author of the book Full Steam Ahead: Locating the Barbados Landship, which ensures that the people of Barbados have a better understanding of their African origins.
Dr Jacobs spent 7 years in Grenada where she was employed as a Senior Lecturer wrote several courses on aspects of Caribbean cultures for the T. A. Marryshow Community College. She then became Chair of the Department of Humanities, Arts and Culture until her return to Barbados in 2012.  At present, she is an independent scholar who does lectures on African Art and Culture and aspects of the African heritage in the Caribbean. She is now retired.
PLEASE NOTE: DR. JACOBS AND THE AFRICAN HERITAGE FOUNDATION WILL BE WORKING TOGETHER TO ATTAIN ACCREDITATION FOR THIS COURSE.
Course start date: April 15st 2019.
Location: Liberty House, Emerald, Two Mile Hill, St. Michael.
Registration: $25 non-refundable. Registration opens  February 25th.
Spaces Available: 15
Fees: Per Week $60.00
Per Month $200.00
One time payment at beginning of course: $500.00
If you are interested in reserving a registration space now please send reservation request to email: info@afrikanheritage.com or call/whatsapp – 260-4795
African Heritage Foundation