The African Heritage Foundation (AHF), registered charity 1112, invites you advertise your business in, or donate to its 2020 "Sankofa History Calendar".
What is the "Sankofa History Calendar"?
This calendar is designed to introduce its readers to Africans and African descended people who, in one way or the other, have aided in the liberation struggles of Africans and their descendants on the continent and in the diaspora. It also highlights the birth dates of these and other important figures in the African liberation struggles. Adding to this, it also recognizes important dates in this said struggle. Examples of these would be "Africa Liberation Day and Emancipation Day."
Distribution for the "Sankofa History Calendar."
It is intended that 500 copies of the calendar be printed to coincide with start of the Kwanza 2019 celebrations. Kwanza is a celebration that honours African heritage and starts on the 26th December and ends on 1st January. During the weeks preceding Kwanza and Christmas, members of the AHF and its youth club will be positioning themselves at malls, banks and other public, high trafficked areas to promote and sell the calendar.
Calendars will be donated to several secondary schools to outfit each of their classrooms. It is intended that the calendar be used as an informal teaching tool in these schools. This particular aspect of the Sankofa calendar was piloted for the 2019 year. Three schools received calendars to outfit each classroom. Overall based on feedback from schools involved in the project, the calendar is a good idea.
Calendars that were not donated to the secondary school project were sold at the price of $15 each. This price was thought to be very reasonable for the product by the consumer. Proceeds from these fundraising initiatives of the AHF are used to strengthen its educational services and other community based initiatives
Advertising
You are offered an advertising space on one page of the calendar which is designed in 12 separate pages. The first businesses to assist the charity by taking this offer will be offered the choice of month they would like their business to be featured in. Your business logo will be placed on the page with website or contact info. Added to this you are also offered content marketing space on the AHF's website.
What is content marketing?  It is a type of marketing that involves the creation and sharing of online material (such as videos, blogs, and social media posts) that does not only explicitly promote a brand but is also intended to stimulate interest in its products or services.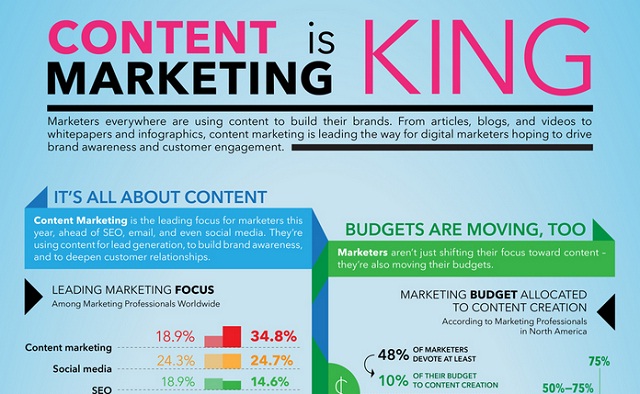 How will content marketing work for you? A business promotion header will be installed on the AHF website. Persons clicking this header will have access to all businesses advertising on the calendar. Each business will be given a page under this header to expound on the business products or services. Key words will installed in the tags that relate to your business. Viewers seeking a particular product or service can type in your that product or service and read all about you. This content marketing has no expiry date and can be updated when needed for the cost of $100.
Advertising Advantages to Client.
Sizable readership. The AHF's Sankofa African history calendar due to its content, invites anyone seeing it, to look through it from cover to cover. Although a person seeing the calendar may be limited in their time, advertising is placed in such a manner that even a quick once through the calendar gives your business the opportunity to be seen.
Obviously the calendar is a product that will be in focus for 12 months and due to its quality, has a much longer shelf life. This also presents the opportunity for advertising opportunities for your business after the year in focus has passed.
African history and culture is becoming more topical and mainstream in our society. This can be heard by the recent influx of Afro-beats music on the radio. The prime minister has noted the coming of an African centered festival. 2019 made history in Barbados with the visiting of two African heads of state. Barbadians are becoming more aware of their African roots and as such a calendar that offers information that helps them to educate themselves about their heritage is most welcomed and attractive to them.
Education project. As stated before a number of these magazines have been allocated to secondary schools, to be placed one per classroom. Businesses that have products geared to a youth demographic, have the opportunity to reach thousands of young persons and by extension their families through this calendar.
What will advertising on the "Sankofa History Calendar" cost you?
The AHF is asking you to contribute $400 to the calendar. In return you will receive all that was outlined previously. It is asked that all information and payments be completed by November 16th. A down payment of $100 is required on confirmation that you will contribute the $400 donation to the AHF's "Sankofa History Calendar" initiative. The balance can be paid in part or whole at your convenience before November 16th.  Businesses that pay the $400 upfront will have their content marketing started within a week of payment and receipt of content.
Donations
Businesses or individuals that wish to support this initiative are invited to make a donation to the AHF. The Sankoa 2020 History Calendar will be larger in size than the one done for 2019 and will cost $20.
For further information you can contact the AHF at, Email info@afrikanheritage.com Call or whatsapp: 260-4795.
"How far you go in life depends on your being tender with the young, compassionate with the aged, sympathetic with the striving and tolerant of the weak and strong. Because someday in your life you will have been all of these".
George Washington Carver
African Heritage Foundation