The African Heritage Foundation (AHF) invites you to attend SANKOFA 2018. SANKOFA is a pro – African community fair and cultural show that started in 2011. It is an annual event that is held in a different community each year.
What is SANKOFA?
Sankofa is an African word from the Akan tribe in Ghana.  The literal translation of the word and the symbol is "it is not taboo to fetch what is at risk of being left behind." The sankofa symbolizes the Akan people's quest for knowledge among the Akan with the implication that the quest is based on critical examination, and intelligent and patient investigation.
The symbol — shown in the image below, is based on a mythical bird with its feet firmly planted forward with its head turned backwards. Thus, the Akan believe the past serves as a guide for planning the future. To the Akan, it is this wisdom in learning from the past which ensures a strong future.
The Akans believe that there must be movement and new learning as time passes. As this forward march proceeds, the knowledge of the past must never be forgotten.
Carter G Woodson Center.
What can you expect to see at SANKOFA 2018?
Sankofa promotes small businesses, and as such you will find persons selling African styled garments, authentic African jewelry, literature that speaks to African culture and history as well as a range of locally made health care products. Added to this, several holistic heath services such as reiki healing and massage will be available for you to have.
What is reiki? Reiki is a Japanese technique for stress reduction and relaxation that also promotes healing. It is administered by "laying on hands" and is based on the idea that an unseen "life force energy" flows through us and is what causes us to be alive. If one's "life force energy" is low, then we are more likely to get sick or feel stress, and if it is high, we are more capable of being happy and healthy.
The word Reiki is made of two Japanese words – Rei which means "God's Wisdom or the Higher Power" and Ki which is "life force energy". So Reiki is actually "spiritually guided life force energy."
A treatment feels like a wonderful glowing radiance that flows through and around you. Reiki treats the whole person including body, emotions, mind and spirit creating many beneficial effects that include relaxation and feelings of peace, security and well-being. 

At Sankofa you will also find a children's area where they can play various games, and involve themselves in creating science projects with the AHF/BAASE Science Club, "CREATORS". Additionally the children are invited to take part in small goal football or road tennis challenges. The children's activities end at 5pm with a grand tug of war. African tribal face panting and henna art will also be features on the day.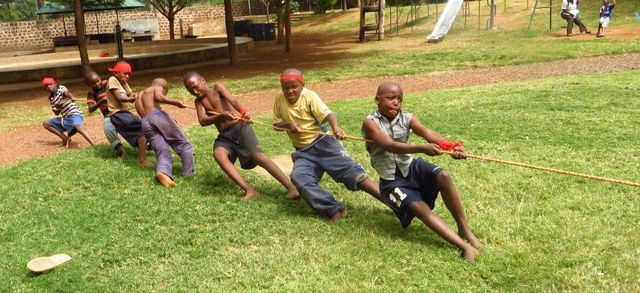 For the adults your are invited to attend holistic health workshops, pamper yourselves with the holistic healing services that will be available to you and visit our heritage gallery. You are invited to join the yoga session so walk with your mats or try a session of Capoeira.
What is Capoeira? Capoeira's origin dates back about 500 years to the beginnings of Brazil's slave trade period. Throughout the 488 years of slave trade in Brazil, various tribes from West and Central Africa met and intermingled in the senzalas (slave quarters) and in the quilombos (escape slave nations).  From this mix of African cultures came a melding of traditions, rituals, rites of passage, food, dance, language and religion.  Slowly, a new Afro-Brazilian identity with a distinct set of cultural practices was born.  With this new identity came the development of Capoeira, a practice that would years later be referred to as the art of liberation.
Capoeira is an art form that defies description. It is a fight, it is dance, a game.  It is creativity, intuition, grace, strength, history and tradition.
Finally at 6pm there will be a cultural show that will facilitate performances in song, spoken word, drumming and messages of solidarity for Ms. Felisha Holder. Ms. Holder is a young mother and member of the AHF who lost her son tragically in a car accident about 3 years ago. She hit a structure as she made her way home from her son's graduation from primary school. He had just passed his 11+ exam, to attend Queen's College. What makes this most unjust is the fact that, the structure she hit was deemed dangerous to drivers on the stretch of highway it is located on, by the authorities and ordered to be moved. The order was ignored resulting in, as predicted by the authorities, an accident which claimed a life. Ms. Holder has been recently charged with, dangerous driving causing the loss of life. The contractors of the structure have not been charged to date and the authorities who failed to remove the structure as they have done in other instances, have not been called to task on this.
In light of the circumstances outlined in the last paragraph, the AHF has initiated a petition asking the Director of Public Prosecutions to discontinue this case against Ms. Holder. You are invited to come to Sankofa, sign the petition and hear the messages of solidarity that will be delivered for our sister.
In concluding I will tell you that the day will be filled with sounds of Afro-beats, reggae, hip-hop, soca and all music influenced by African rhythms and people. Healthy food and drink will be on sale to help the AHF raise funds that will be used in its educational services. You are also invited to find out more about the AHF and what it does and how you can get involved. To know more about what will transpire at SANKOFA 2018: Black Woman and Child you will just have to come out and see for yourselves.
Location:   Parkinson Resource Centre and Field, Reagent Hill, Pinelands, St Michael
Date: 25th May 2018
Time: 1pm – 10pm
Adm: Free. Donations to AHF homeschool initiative welcome. Look for the Barbados Alkebulan Academy for Social Empowerment (BAASE) donation box at the kitchen.
SANKOFA invites all people, of all races, all nationalities and all classes to decrease the divide and come out and celebrate African heritage and culture together.
Please share this article with family and friends.
Contact us at info@afrikanheritage.com or call 262 0068
Simba Simba
President and Founder
African Heritage Foundation