The handling of the arrests of two white men for over 200lbs of cannabis is very questionable to say the least. The question is once again raised, do we live one of two Barbados'.
I think this is a fair question, as time and time again we can clearly see that white privilege is a force to be reckoned with in Barbados. The most troubling thing about this in my mind, is that black Barbados seems powerless against white privilege on the island.
My first question is, how does the value of the substance found, change from a reported 3 million to just over $500,000.00? That is a not only a dramatic change in value, but also a dramatic change in the weight of whatever was found on the "Ecstasy". I wonder if the original value of the substance found was incorrectly reported by the media, and if so why was this not addressed by the police immediately? In fact why has it not been addressed at all? The value of the substance found only took a dive after the accused were actually charged days after the find. Maybe the days no charges being laid after the arrests, leading up to the charge were allowed so that substance could be reduced or even changed. Let us not forget originally the substance was deemed to be cocaine. We must also take into consideration, Barbados has long been a major trans-shipment port for cocaine.
As the president of the African Heritage Foundation (AHF), I have been involved with the petitioning of the DPP, Mrs. Donna Babb- Agard to review the case brought against Ms. Felisha Holder. Ms. Holder has been charged with the death of her son, after an accident at Coverly Gardens over two years ago. She struck a structure that was constructed by a white man and deemed dangerous to drivers, illegal and ordered to be removed. It would seem white privileged said no, it will not be removed.  Ms. Holder struck it and lost her son and to make matters worse is being made to look like the one at fault in the matter. In a news article the AHF was told to stop trying to influence the court by petitioning for a review of the facts surrounding the case and a call for its discontinuance. I am now seeing the white men charged with the importation of the over 200 lbs of cannabis are asking the same DPP office to review their case. I am waiting to see what will be the response to this. Let us not forget that the case against Ms. Holder is founded on what is seen to be the result of white privilege in Barbados. It must be noted at this point that the AHF has delivered its petition to the office of the DPP, and to date has not been given any sort of rely, yea or nea. Ms. Holder returns to court on the 14th August.
While it is very true others have received bail for similar offences, they have come after a short period of remand at her majesty's pleasure. Why was this not the same in this case? That was a redundant question, that we all know the answer too.
Today's news says, the white men say they are innocent as do all who are charged with criminal offences. This is standard so I have no quarrel with that. If indeed the substance was cannabis, I and my charity as advocates for the use of the plant think that jail time is not warranted and should just carry a fine if anything. We however think that if it was cocaine, then by all means lock them up. From what I saw in the images of the confiscated packages, I would say it looks more to be cocaine than cannabis.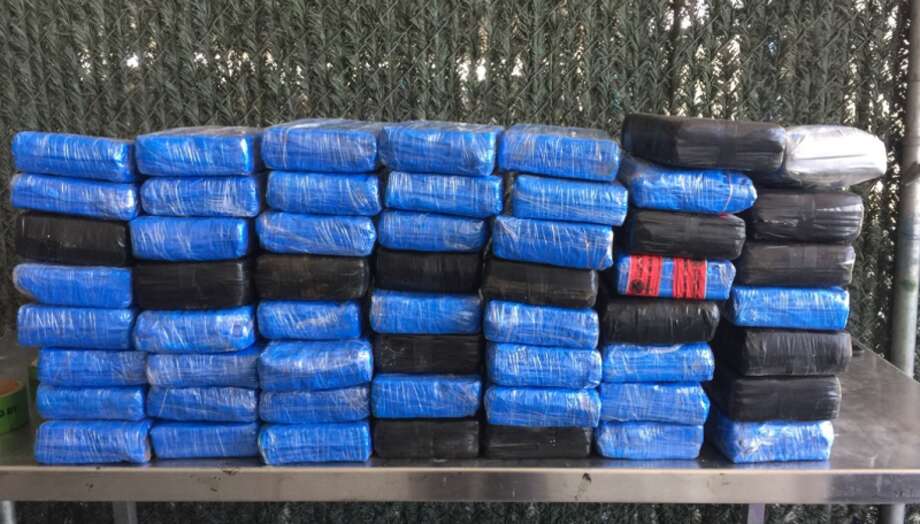 Cocaine packaged for shipment.
With all this action going on, the question must be asked, do we not live in two Barbados'. One that provides special considerations to whites and not to black? As we black Barbados are looking on in disgust, we must now consider that neo-colonialism and racism are alive and well here.
I have always said that a concerted calculated system has been established in Barbados to keep white privilege, neo-colonialism and modern day slavery in place and unquestioned. We were seeing this clearly under the DLP administration, and now it seems more of the same under the BLP.  What does this mean for black Barbados? Are we to continue as rum heads whose main concern is how many bumpers we can wuk up on? Can we be labeled as air heads whose primary concern is the next party?
Will our media continue to not put the topic of white privilege and racism on the table? How can this be? Can they not see and smell black Barbados is standing in the stool of our former/present massa? Will social media and this website be the only platforms for this conversation on justice (just us)?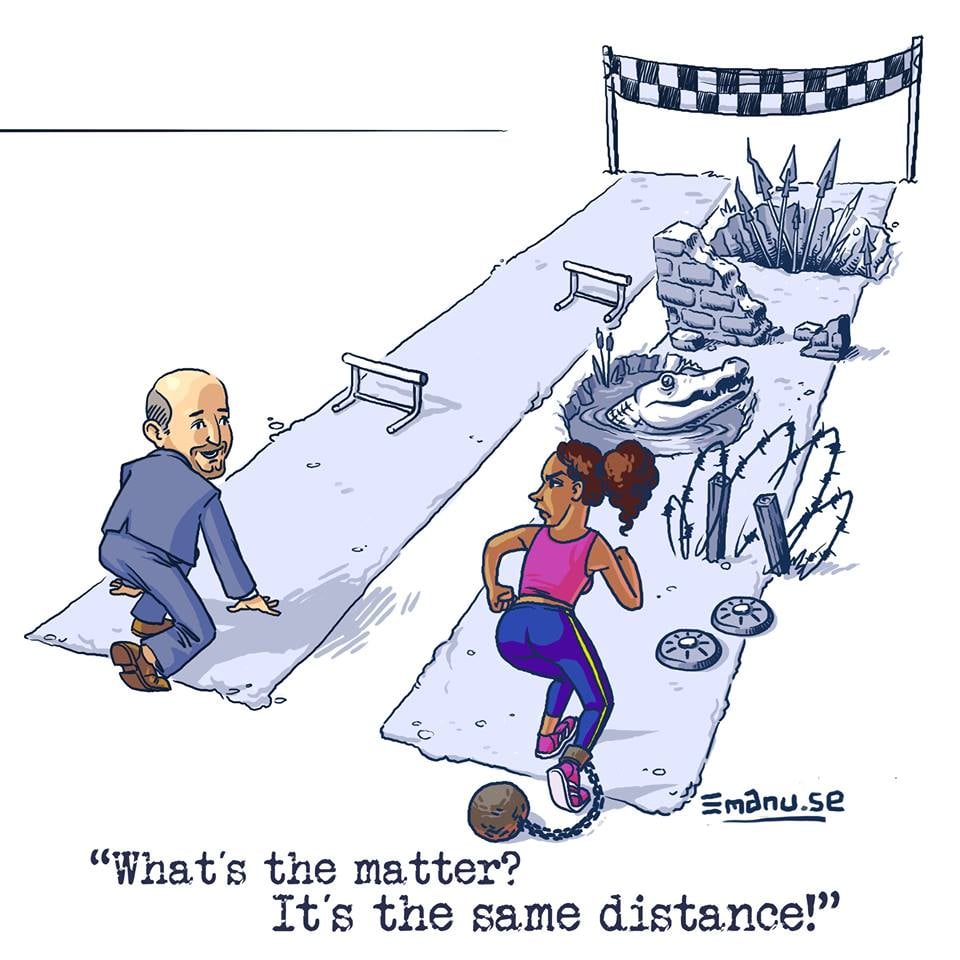 I end with a question to black Barbados. What can we do?
We have just celebrated the Day of National Significance. That day recognized and remembered the 1937 riots in Barbados. Maybe we need national protest in whatever form that may take, riot or round table. I personally think black Barbados needs to send a serious message to white Barbados if we are to get the one Barbados we would like to live in established. It seems to me the BLP has bought the silence of those who would in the past be speaking out loudly against this pointing to white privilege  by given them positions in its administration.
Barbadians, happy slaves or not? What do you think?
Simba Simba
You are invited to submit articles with your views on topics based of national development and progress to
You are reminded of the AHF's invitation to take our Emancipation Day Challenge and win. Draw takes place on Tuesday at the headquarters of the AHF on Two Mile Hill, St. Michael. You are are also invited to come out on that day to see the AHF's installation "1816".
http://www.afrikanheritage.com/emancipation-day-challenge/