"This above all: to thine own self be true, and it must follow, as the night the day, thou canst not then be false to any man." William Shakespeare.
I recently had for the second time, the opportunity to converse with the Minister of Agriculture, Mr. Indar Weir. If I am to be true to myself and I must, I am compelled to say that on both occasions that I have met the minister, he had the genuine energy of wanting to do what was right, just and empowering for his people in his words. Compounding this genuine energy of positive forward action taking in speech I previous spoke of, was and are his actions. As far as his interactions with the African Heritage Foundation (AHF) are concerned, we can only truthfully say he is a man of his word. He said let there be land and there was land, lol. Seriously though, Mr. Weir has made it his personal business to assist the AHF in a community initiative that was presented to him by them. His personal assistant has been feverishly working to accommodate the request that the AHF had placed before him.
Further to this, at an event I attended in Parliament recently, Mr. Weir spotted me in the crowd and made it his business to come over, greet me and ask how the project we had proposed to him was coming along. To his shock and dismay he learned that the project was not proceeding as planned as an avenue we were directed to travel by his personal assistant was proving futile. He was disgusted and proceeded to give me his number with the assurance he would see to it that the issue was addressed as soon as possible, if not before. I am confident his word will be his bond.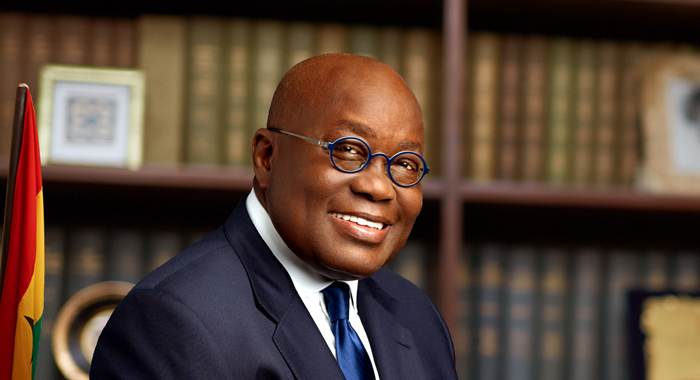 The AHF moved into its headquarters on Two Mile Hill just over a year ago. The headquarters called "Liberty House" is located just in front the agricultural area known as the Pine Basin. When we took residence there three farmers were cultivating crops on about 5% of the land. The rest was in bush and had become an area for people to illegally dump garbage. This in itself was fast becoming a health issue. Mosquitoes and "cat rats" (huge rats) were living in paradise. Within four to six months of Minister Weir taking charge of the Agriculture sector in Barbados the entire area was cleared and almost all the land has food planted in it at present. Farmers are back out and food production is on the go. The AHF must say kudos to the minister for making this positive transformation in land usage possible in such a short space of time.
Minister Weir was also very proud to say he had allocated a number of acres of land in Bath, St John for the Rastafari community through an organization that represents it. I am sure this agricultural fervor being expounded by Minister Weir can be seen and felt throughout the island. If you are not seeing it, take another look.
We, and I include myself in this, are often guilty of openly berating many of the government's policies when they have adverse consequences on our lives. Let me say, this is a good and just thing, and must be encouraged. The people must always have a voice. However we must use this same voice to give praise where praise is due. Let our voice of praise for good work and proper representation be an encouraged for more of the same.
In my last conversation with Minister Weir I told him it seemed to me that in the unfolding Medical Cannabis Industry, the average Barbadian, people like myself are going to be left out of the cannabis equation. He said this was not so and that steps were being taken to ensure that cannabis does not become our next colonizer. I also spoke of traditional medicine and health, noting that this was not part of the medicinal marijuana discussion as yet, as far as I was aware. It was noted that traditional medicine as it related to cannabis would entail the right to cultivate small amounts in home gardens. The minister was very receptive to the line of reasoning I had put forward and I am confident we will have further discussion on this. The government has committed itself to a referendum on the legalization of cannabis for recreational use. There is a golden cord that runs between recreational use, therapeutic use and traditional/indigenous medicinal use. It is with this cord we the AHF wish to knit our cannabis suit of armour.
Cannabis will share its place in Barbados between the Ministry of Agriculture and the Ministry of Health. It is good that a small organization such as the AHF is afforded the opportunity to air its concerns with government ministers, and feel reassured that their words are not going in one ear and out the next.
I remain party neutral and faithful to my people. This is my high table and I have served and I will be of service. Can you feel Garvey in the whirlwind?
Paul Rock (Simba)
President
African Heritage Foundation.