On 27th August 2019, Uganda Airlines made its maiden flight after 18 years.  This is a landmark in Uganda's aviation history.  While launching this maiden flight from Entebbe to Nairobi, the Prime Minister Dr. Ruhakana Rugunda indicated that the first routes will be in the region: Mombasa, Nairobi, Kigali, Bujumbura, Djibouti, Mogadishu, Dar Es Salam, and Juba. "Focus on Africa" carried the story and Captain Babu painted an optimistic picture and prospects of Uganda airlines.  While pointing out the great potential of air travel he also mentioned the key challenges as being marketing and finance.  Starting with two planes and a third one as emergency on stand-bye is the standard practice.  Peter Okoche, the "Focus on Africa" reporter pushed the articulate Captain Babu to give assurance that Uganda Airlines is a viable project in an already crowded air space with older airlines such as Kenya Airlines, South African Airlines and Ethiopian Airlines.  Babu pointed out that the problem of Kenya Airways is basically managerial.  While Ethiopian Airlines had made 3.5 billion dollars in profit last year, Kenya Airways had on the other hand made a loss of 80 million dollars.  Starting off with two planes is not bad for the region, Captain Babu argued. So Uganda has joined the competition for air space and this should be celebrated and made known.
I knew Uganda Airlines as a child but got disappointed when this national carrier went under for reasons best known to the managers of Uganda's Aviation Authority. It came as a great relief when recently the government of Uganda decided to give Uganda Airlines a try once more.  We should celebrate this resurgence of Uganda Airlines, suggest ways to keep it afloat and in fact give some hints on how "The Crested Crane" can out-compete the other carriers in the region.  In strategy it is not wise to disclose what your competitive advantages are lest your opponent plans for you. The few strategies that I will suggest are typically Uganda's and so there is no fear of the rivals using them.
Air Travel a Necessity not a Luxury
I do not have statistics on the percentage of people who use air travel in the Eastern Africa region, but anecdotal evidence can put the percentage of frequent fliers at about less than 2 % of the population—air travel is an exclusive reserve for the elite few Afropolitans.  The reason for this scandalously low usage of air travel in Eastern Africa and the rest of Africa is well known—high cost of air travel thanks to the extremely high cost of plane tickets.  It is common knowledge that it is cheaper to fly to London from let us say Nairobi or Entebbe, than to fly from Nairobi or Entebbe to Abuja or Niamey.  The reason for this anomaly is easy to discern even for non-aviation experts.  The tax that African governments charge on airlines who fly in their respective airspace's is the secret.  The other factor is basic economics—if you have few people using air travel, the airlines will have hard time sustaining the airlines.  The third factor is also quite obvious to discern—mismanagement, especially where an airline is a parastatal and the government officials use the airline as a cash cow.
There is also an attitudinal issue that those who use air travel tend to feel that flying in the sky is  a status symbol and a luxury for those lucky few.  If governments were to invest heavily in air travel as a necessity and the fastest means to move around, especially where rugged mountains and rough roads are a nightmare, ordinary people would also afford let us say 50 USD for an internal or regional flight within the region.  In the USA one can easily find cheap flights of less than a hundred dollars covering distances much longer than the distances we cover in the Eastern Africa region.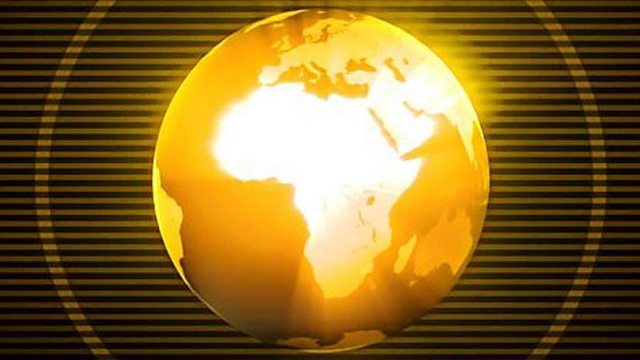 Now that Uganda Airlines has Hit the Skies…
It is said that the maiden Uganda Airlines fight will be as cheap as less than 50 USD.  Of course these are promotional fairs. A good number of Ugandans who have never stepped on a plane can now smile and have the feel of being up in the skies.  But it is possible to ensure that the internal flights in across Uganda are affordable just like is the case in Ethiopia.  Uganda is a small country and within 30 minutes or even less, one can fly from Mbarara to Kabare or from Entebbe to Gulu.  Airport authorities will need to be a little more flexible so that a flight that takes 30 minutes does not consume two hours in pre-boarding checks. Things are not as simple since air travel is more susceptible to terrorism.  But still security checks can be rigorous and yet save time.
What comparative advantages does Uganda have over other countries as far as air travel is concerned? We just mentioned the small size of the country.  Uganda is in fact geopolitically more strategic being at the center of the Great Lakes region. It can easily become a hub of sorts. To the south we have Tanzania, Malawi, and Zambia. To the South West we have Burundi, Rwanda. To the West we have DRC, Central Africa, and Angola.  To the north we have South Sudan, Sudan, Ethiopia, Djibouti, and Eritrea.  To the East we have Kenya, and Somalia.
Arguably, Uganda could be among the best tourist destinations in the region—it was dubbed the Pearl of Africa by Winston Churchhill for a reason. But Uganda's tourist potential needs to be developed.  Uganda's scenery, rivers, lakes, mountains, forests, wild animals, cultural and historical sites, and religious shrines are in a class of their own.
When it comes to variety of foods, Uganda has no rival in the region.  The famous Matoke, ground-nut source, and chicken steamed in banana leaves–locally known as Luwombo, can even be served in the plane! Just the type of cuisine served in the plane can win an airline a few more customers.  Those who enjoy the "spirit of Uganda" Uganda Waragi is another sensation. A tot or two, would lure some spirit lovers to opt for Uganda Airlines over KQ or ET flights.
Uganda has another comparative advantage and this is language.  The local language of Luganda that is easily picked by most people is another attraction. A few words of Banange, gyebale Ssebo (congratulations on your work), Mukulikeyo (You are welcome)….will burst the stress that is normally associated with travel.  This is not all—why not play some of Bobi Wine and Chameleone's hits in both Luganda and English, plane is waiting for the plane to take off and as it navigates the clouds? Never mind their political ambitions—this is just entertainment.  All I am suggesting is for the crew and air hostesses to be a little more creative and unleash Uganda's unique culture and make good use of it.  As for attire, the air hostesses can think of using the famous Baganda Gomesi.  Some might say it is too bulky and a little uncomfortable. But I can tell you, the uniqueness of this attire will attract a few more frequent fliers.  Similarly, the men crew need not be uptight and dress like British Captains. A coat and a while cassock will do the trick. But in all this innovation, the crew have to be a little more careful on how the move about, since both the cassock and gomesi are prone to accidents.  The point here is to try to encourage Africans to be at home with their aesthetics and culture and not be shy about it.
Agent of Regional Integration in the Horn of Africa
Nothing promotes regional integration faster as air travel.  The Horn of Africa that comprises of countries of Ethiopia, Somalia, Djibouti, Kenya, Sudan, South Sudan, Uganda, Eritrea.  Some analysts would like to add the peripheral countries such as Tanzania, DRC, Burundi and Rwanda to the Greater Horn of Africa.  It is a home of the Eastern Africa Community and IGAD regional blocks.  Uganda has for some time being playing a role of regional king maker key player in the geopolitics of the region. Think of AMISOM in Somalia.  Uganda Airlines will provide an alternative and hopefully a cheaper means of air travel for citizens of the Horn of Africa.
Uganda has some of the best and affordable schools in the region. Why can't the youth in the Horn of Africa take advantage of this excellent education system and fly to Uganda and do studies there? In terms of regional trade, Uganda has some other comparative advantage. The Pearl of Africa has plenty of cheap and good food. Why can't traders in the region take advantage of the newly launched Uganda Airlines and transport Uganda's excellent fresh fruits and vegetables and promote regional integration through food?
The other key issue in regional integration that is least discussed by policy makers is intermarriages across countries. The Horn of Africa is still home to very strong ethnic identities that often times turn into violent conflicts.  It is hoped that Uganda Airlines can promote bonds of affection across borders through cross-border intermarriages.  With this strategy, wars will be minimized.
 Not Even the Sky is the Limit
With the newly launched Africa Continental Free Trade Area (AFCFTA), with the hope that Africans will be able to move around the continent freely with no visa restrictions, air travel will be the next frontier.  Uganda Airlines is therefore a welcome addition to the "African Birds" roaming the skies.  Air travel is a key strategy in promoting regional integration as the older airlines such as Ethiopian and Kenya Airways have long known.  Be ready for the Ugandan "Bird."
I will end with a short poem to welcome Uganda Airlines in the region's air space:
Uganda Cranes in the Skies
Uganda cranes in the skies
With outstretched wings
Ready to fly yonder.
Uganda cranes in the skies
Join the race and take the lead
Better late than never.
Uganda cranes in the sky
Soar so high
Bring along your own.
Uganda cranes in the sky
Revive the pearl of Africa
To its former glory.
Uganda cranes in the sky
Roam the region
And spread unity, love, and cooperation.
Uganda cranes in the sky
Aim so high
For not even the sky is the limit.
Odomaro Mubangizi