In the classroom of possible remedies to cure the coronavirus COVID-19, traditional medicine is raising its hand with something to say.
Recently the African Heritage Foundation (AHF) published an article related to the measures being taken by the president of Madagascar to combat and cure COVID-19.  In that article the plant Artemisia was mentioned as the foundation of Madagascar's COVID-19 miracle treatment. The treatment, a tea made from Artemisia is so highly recommended by Madagascar's president Andry Rajoelina that he made it mandatory for all his citizens to drink. School children have to drink to enter into schools. The question is, is President Andry Rajoelina onto something or is he barking up the wrong tree at the expense of his people?
Before we move forward, let us take a look at the statistics for Madagascar as it relates to COVID-19 from yesterday and today.
Yesterday, total cases numbered 149, at present it is 151. While no new cases were recorded yesterday, so far today 2 new cases have been reported. 99 was the count of recovered patients yesterday, while today thus far 2 more have recovered.  Madagascar's active cases hold steady at 50 and to date no deaths have been recorded.
On the 3rd of May, Rajoelina sat next to an Artemisia plant, a bottle of Artemisia tonic and boxes of Covid-Organics; the branded Artemisia products that he is promoting as a treatment for the coronavirus. "Clinical trials of Artemisia-based injections on new Covid-19 patients will start next week," said Rajoelina, saying that any criticism of the plant-based remedy must stop.
Recently authorities in other African countries have expressed interest in using Artemisia in the fight against Covid-19.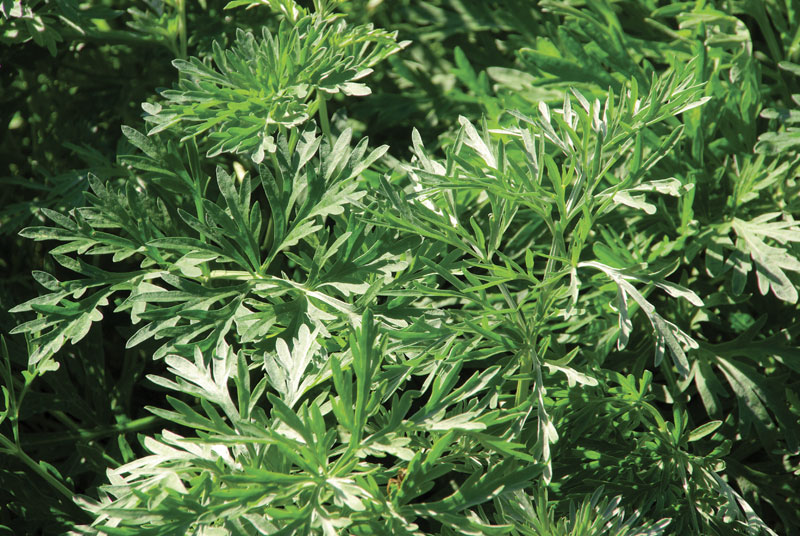 Tanzania's President John Magufuli said he was in touch with Madagascar's government and had dispatched an airplane to pick up supplies of Artemisia.
Following a video conference with Rajoelina, Congo Brazzaville's President Denis Sassou Nguesso said his country would also import Artemisia and adopt the Covid-Organics treatment, according to government spokesman Thierry Moungalla.
Senegal on 24 April placed its first order, depicted in a social media post by Madagascar's leader.
Not only African countries are starting to pay close attention to Artemisia; Germany's Max Planck Institute of Colloids and Interfaces and US company ArtemiLife Inc are also working on tests. The study, conducted in Denmark and Germany, focuses on the same plant as the one cultivated and processed in Madagascar – Artemisia annua. The plant materials for the test are being provided by ArtemiLife Inc, a Delaware-based company, that has fields growing Artemisia outside Lexington, Kentucky.
The African Union bloc said it was in contact with Madagascar with a view to obtain technical data regarding the safety and efficiency of Artemisia used to treat Covid-19, according to a statement. It was agreed that the member state would furnish the African Union with necessary details regarding the herbal remedy. The Africa Centres for Disease Control and Prevention (Africa CDC) will review all the scientific data gathered so far on the safety and efficacy of the plant against COVID-19.
Frank van der Kooy, who led the research on Artemisia and treatment of HIV at Leiden University and the University of Basel, is reported to have said that he could not continue this work due to a lack of funding, while research on its use against SARS must be "cautiously interpreted". "At the moment we are therefore not sure if Artemisia annua/afra will be active against Covid-19 but I do believe it warrants conducting clinical trials, which in turn needs funding," said van der Kooy, who currently works at North-West University in South Africa.
While the World Health Organization (WHO) is careful not to rule out the possible use of Artemisia as a treatment for Covid-19, saying it should be tested for its efficacy and adverse side effects. "Africans deserve to use medicines tested to the same standards as people in the rest of the world," the WHO said in a statement recently. "Even if therapies are derived from traditional practice and natural, establishing their efficacy and safety through rigorous clinical trials is critical", said the WHO. "Many plants and substances are being proposed without the minimum requirements and evidence of quality, safety and efficacy. The use of products to treat Covid-19, which have not been robustly investigated can put people in danger, giving a false sense of security and distracting them from hand washing and physical distancing which are cardinal in Covid-19 prevention," the WHO added.
In the confrontation of ancient vs modern in the realm of medicine, anecdotal evidence vs clinical trials, a middle ground has to be created. It is thus the opinion of the African Heritage Foundation that traditional medicine be promoted officially by state agencies while maintaining public awareness campaigns of best practice safety measures against the virus. While many look forward to a COVID-19 cure in the form of a vaccine, others are speaking to nature about the same thing. There are those who are of the opinion that while a vaccine may assist in the fight against COVID-19, side effects and long term after effects are concerns not to be overlooked.
If I am not mistaken, in Barbados we call this plant (or its family) Worm Wood.
African Heritage Foundation.
Sources: All African News, Coronavirus Updates Live located on this website.