The African Heritage Foundation (AHF) joins with many Barbadians who celebrate today (16th November 2020), the removal of the statue of Lord Horatio Nelson from their National Heroes Square.
It was interesting as always to see the performing artists who were showcasing African drumming and dance, do so for the Prime Minister of Barbados, what seemed to be some of her cabinet, and a few friends.
However, the Prime Minister herself noticed that the layout design for the historical evenings activities, resulted in presenters and performers turning their backs on the people of Barbados who were gathered. Taking this into consideration, she abandoned the podium and placement set for her, drew the microphone from its stand, and proceeded to do what she does best, bamboozle the people with her sweet words.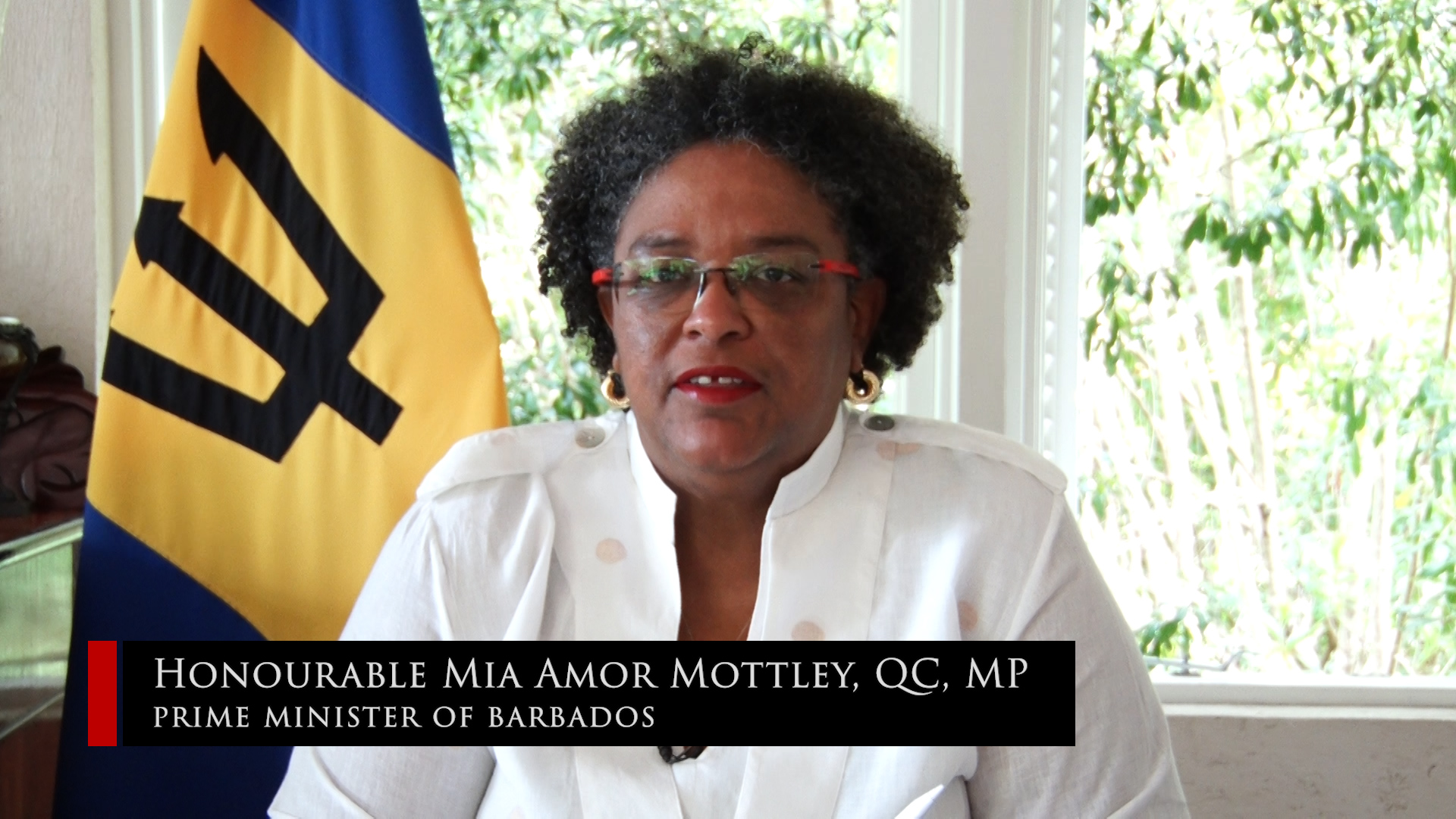 As I listened to Prime Minister " Sweet Mouth Mia" as "affectionately" dubbed by members of AHF, in a month dubbed as " no sugar November", I was floored by the levels of blatant hypocrisy that spewed out of her mouth.
The very first thing that drew my attention to what the Barbadian Prime Minister was saying was her statement that she had a picture of Bob Marley in her phone; this she said was a reminder to herself that we must always seek to emancipate ourselves from mental slavery. WOW! I wonder if the Barbadian educational system can backup this statement by the Prime Minister. Is Bob's reminder to her reflected in any semblance of a national education program to seriously places African centered knowledge and imagery in any of Barbados' educational institutions? The answer to that would be NO! Barbadian schools remain 70% colonial, 20% Bajan (infusion of African and British ), and 10% African centered in its educational content and environment. Let us not forget that the Commission for Pan African Affairs has been disbanded under her leadership.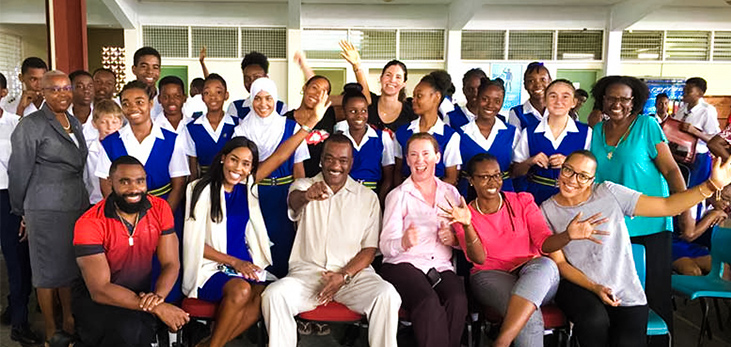 Let us not be fooled by the movements by " Sweet Mouth" to bridge the links between the African continent and her island. We will wait and see if the new Barbadian embassy in Ghana addresses the issues of repatriation vs migration, government to government intervention for Barbadians who live as illegals in Ghana due to immigration policies; policies that deny African descended persons living in the diaspora, the right to return and live on their ancestral homelands. Will Barbados' government hold these difficult conversations with the heads of African countries?
"Having the difficult conversation", a phrase used quite often in the evenings proceedings. "Sweet Mouth" spoke of heroes and sheroes that fought for the liberation of African descended people during Barbados' colonial era. She was very strong in her mention of national shero Sara Ann Girl.
She noted that Sara Ann Gill fought and championed the right for all people in Barbados to have the right to worship in their respective religions freely. THE NERVE OF THIS WOMAN! Presently, her government has allocated three top of the line/brand name lawyers to fight me in court as I try to prove that my home as a Rastaman is a place I worship and should be represented as such in the recent Sacramental Cannabis Act, that violates the liberty of Rastafari in their spiritual observances. I guess Sara did not fight for me, so I must fight for myself.
Ras Simba vs Attorney General of Barbados
The African Heritage Foundation supports one of its members Felisha Holder who in an accident lost her son in 2015, and who now stands before the nation's High Courts for his death. Let the nation not forget, that this mother who lost her son on that dreadful day, crashed into a structure that was deemed unsafe by the relevant authorities and ordered to be removed. The persons/company who are guilty of the offence of not removing the structure as indicated are WHITE. "Sweet Mouth" in true glory, when campaigning at the last general election, noted the tragedy of the incident and the insult to injury by hauling this grieving mother before the law courts. She said it was a Bajan tragedy based in white supremacy, and passionately vowed the assistance of her party's legal team in addressing the matter.
https://www.facebook.com/BarbadosToday/posts/mia-wants-charges-brought-against-maloneyopposition-leader-mia-mottley-says-its-/10155637651308191/
I note that Felisha returns to court this week 5 years plus after that accident, and has to relive it each and every time she is called to court. The white man who disobeyed the ruling of the authority to move the structure, has since then done business with "Sweet Mouth" and crew, and continues to enjoy his NO CONSEQUENCE life in Barbados under a bunch of mentally enslaved politicians and their leader. BOB is not enough!
Words of Marcus Garvey
I had to stop listening to "Sweet Mouth" as the undiluted sugar rush was causing my head to hurt.
I end this little rant by saying congrats to everyone who ever raised their voices and pursued activism to have Nelson removed, today is your day. Government grand standing lead by a PEACOCK Prime Minister will not change your tireless activism to have this day manifest itself.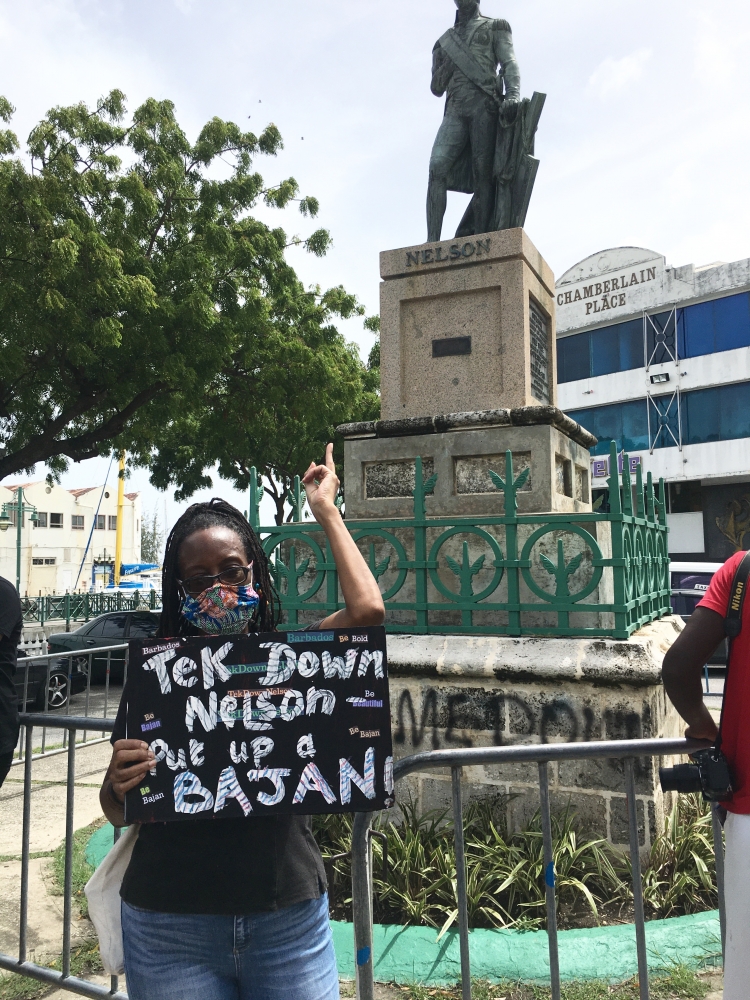 Let history record that in 2020 it was the people who forced a sleeping mentally enslaved government to TAKE NELSON DOWN.
KUDOS TO THE AFRICAN LIBERATION FIGHTERS!
Ras Simba – President of the African Heritage Foundation
Oh! " Swwet mouth" said the parliament buildings used to be the place were wicked acts were framed,,,,,,,, hmmmmmm, did she say " USED TOOOOOOO"?