One of the long tentacles of the BLACK LIVES MATTER movement, in particular the George Floyd racial justice protest, has found its way into my home; it was the foundation for an emotional discussion (argument) between my partner and me.
My partner is of the opinion that the impending solidarity march for George Floyd and the racial injustice being faced by BLACK people in the United States of America, is not worth its weight in salt, if their is not a tangible component that advocates and activates some form of social reconstruction. The social reconstruction she argued must be founded on African centered thought or what I would deem, a Pan African Agenda. Up to this point we were sailing down the river of African liberation discourse in the same boat.
It was at this point she drew my attention to the emergence of a parallel BLACK liberation initiative here in Barbados. The recently activated petition for the removal of Lord Nelson from where it stands, was a great opportunity for the BLACK LIVES MATTERS solidarityist to insert itself in. In my partner's thought process, the numbers rallying to show solidarity in the related issue, could strengthen the call to remove Nelson with unified revolutionary physical action.
While I knew what she was saying was on point, there was one crucial element that was not being taken into consideration. I said, in my opinion reactionaries could never undertake a revolutionary mission. Further to this, I said that while a revolution mind will respond to an act it considers unjust, it will not wait for mass agitation to occur before acting. Che Guevara who is a person who I have taken the time to study said, "The revolution is not an apple that falls when it is ripe. You have to make it fall." Reactionaries I argued, do not make the apple fall.
I made it crystal clear in the discussion that while I have no problem with a show of solidarity in relation to the protest against racial injustice over and away, I would rather work/fight with revolutionaries than march with reactionaries in this war for BLACK Liberation in this the Decade For People Of African Descent. It has become a joke within the local and international BLACK communities, that Barbadian protesters would be concerned with the granting of permission to gather in the name of racial injustice. I too had concerns about this until I really put everything into context. What is taking place in Barbados is not a protest against anything per say that is directly affecting us. It is, as labeled, a show of solidarity and for that it is ok to seek permission, I guess. One can only wonder if all the powers that be said no to the permission sought for the upcoming march, what the organizers would have done? What would the people themselves have done?
If I were to attend any such solidarity march, it would have to include protest for racial and human injustice right here in Barbados. My placard would read, "BLACK ECONOMICS MATTER IN BARBADOS … No meaningful provision made for me in medicinal cannabis industry". My T-Shirt would read, "BLP new legal cannabis distributors while I remain a cannabis criminal." This protest action would include a mass cannabis injustice awareness initiative, with impending legal action against the state.
Where is a community economic empowerment that is comprehensive and tangible enough to facilitate positive outcomes? The people will not accept the rhetoric that employment addresses poverty alleviation. Most poor people have jobs, thus the simple creation of jobs is not enough to address the issue of economic empowerment  for the masses.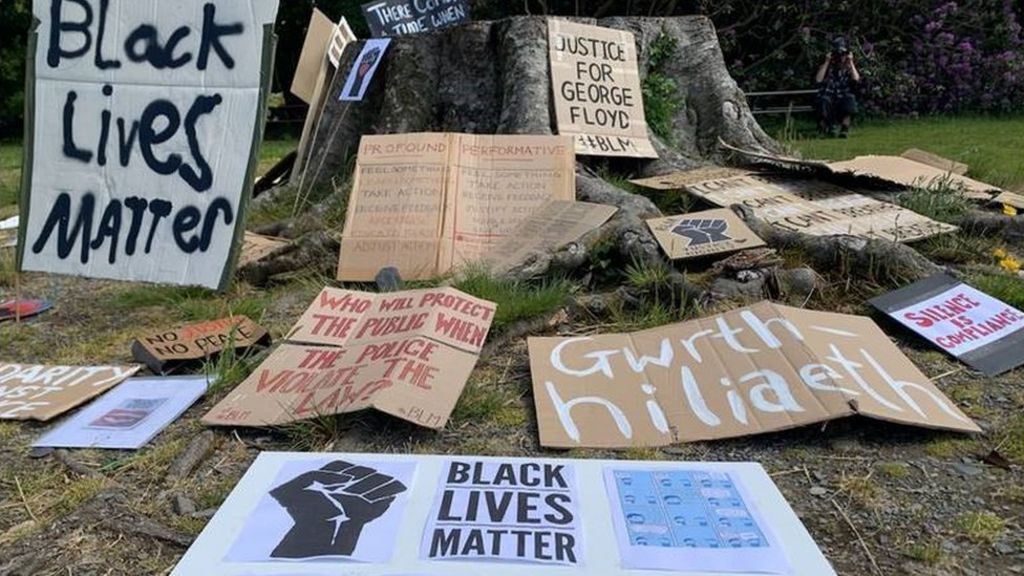 Placard: "IMF AND BERT GET OFF MY NECK  … not breathing well."
"BLACK RESPECT DEMANDED ….. remove Nelson and rename Queen's Park." This would be a placard I would gladly carry. I would shout out " he wanted to keep me a slave forever, and he said he detested Barbados and I detest him, MOVE NELSON". The action to support that march would be a letter to the Prime Minister stating consequences for non compliance to move Nelson. Consequences could range from the forced removal of the statue, or withheld party support in times to come. Industrial action should never be ruled out, as the basis of slavery was unjust forced labour.
"BLACK ON BLACK POLICE IGNORANCE AND BRUTALITY MUST STOP ….police education and socialization needed." Reports on accusations of police brutality and unconstitutional actions must be addressed in a timely manner. A social society police watch needs to be created to keep an eye on the police. As with everything, non compliance will be met with social action. This is crucial as we do not want the youth taking redress for police injustice in their own hands (literally). Within this context the police should never be allowed to run down, beat up and arrest a person for a small amount of cannabis they have in their possession for personal use. So another placard must be "FREE CANNABIS NOW."
In closing this article I will leave you with my final placard, "BLACK LIBERATION HISTORY MATTERS … Mandatory teaching of Marcus Garvey in all public schools. Create an African history curriculum for our children." I am sure we can think of actions that can be taken if our demands are not heeded.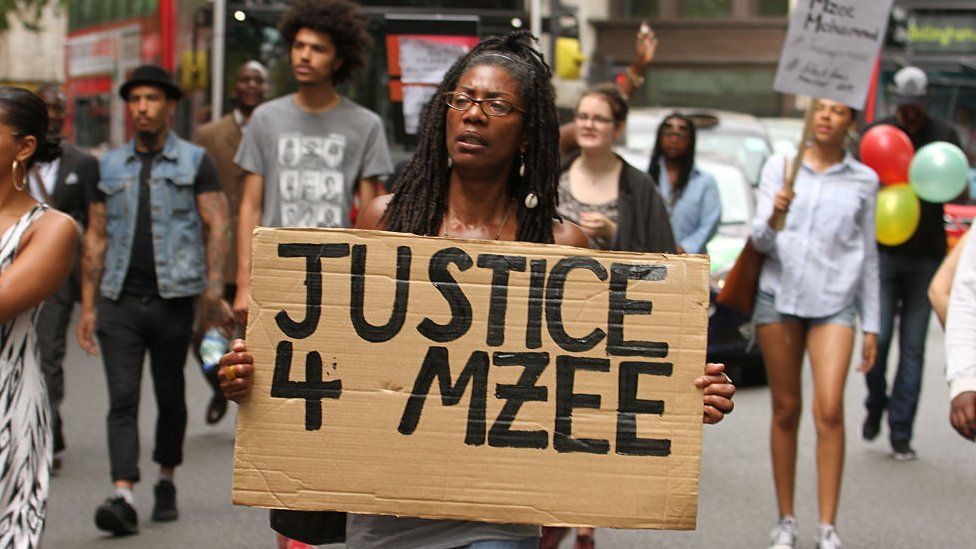 My point is, marching alone will not do in Barbados. In the states the people are showing defiance in there protest. They have not asked for permission, and are showing that unified people are far greater than their police force. Raging people don't beg, they demand and the imagined consequences to mass anger as being seen can have dreadful outcomes. To defuse the possibilities of these outcomes the government must act in a manner agreeable to the people. I would go out with these people any day. That is not the situation here.
Enjoy the solidarity march, takes lots of pictures (great for likes) and  be sure to stay hydrated.
Simba