With the passage of the Cannabis Act on October 17, Canada followed a path first charted by Uruguay, legalizing the recreational use of cannabis.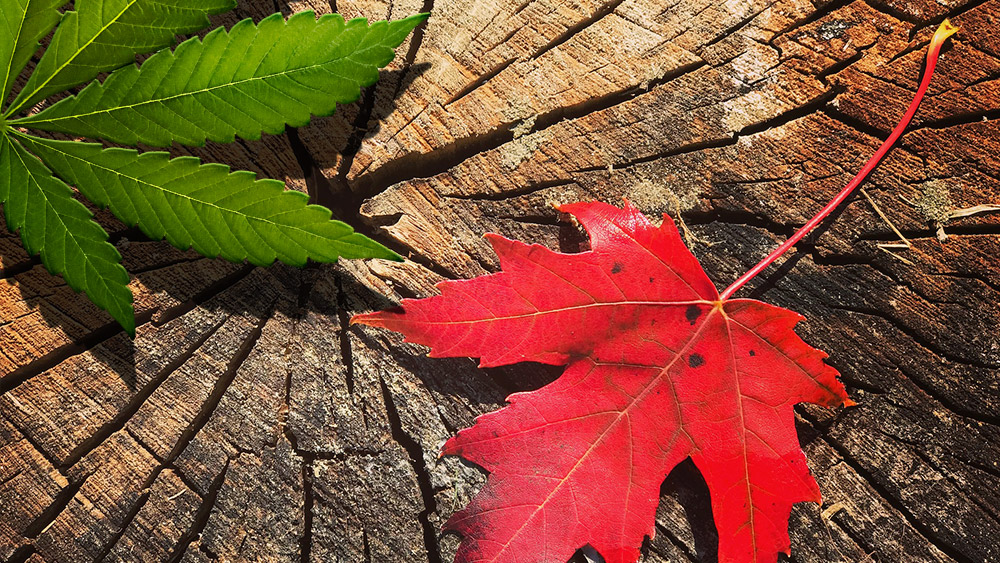 Many are content to see this as the end of a long struggle for legalization. Amidst the back slapping and self-congratulation, there has been very little discussion of the fact that since Canada is the first G7 country to legalize, we should also take seriously the responsibilities to make the cannabis industry better reflect those who pioneered it rather than those who recently entered it.
Amidst excitement over surging cannabis stock prices, let us not forget that a large part of the initial discussions around legalization were concerned with matters related to human rights and justice. From freeing up cannabis for legitimate medical/scientific research; fighting racial profiling and disproportionate sentencing; putting state resources to better use; moving away from criminal records for simple possession that can impact employment, travel and housing opportunities as well as impacting child custody cases – there were many reasons to push for legalization. We need to keep these front and center as we go forward, so that cannabis legalization is not the opportunity it already seems to be becoming for corporations, politicians and lawyers to make massive profits.
The very real danger is that without connecting the problems of legalization to a broader struggle for racial/social/economic justice, already existing injustices will in fact be deepened, setting a dangerous and hypocritical precedent whereby those who have suffered the most under prohibition both domestically and internationally continue to lose out after legalization. Already we are seeing Black, Latino and Indigenous peoples as well as long-time small time growers being shut out of the legal, increasingly corporate cannabis economy.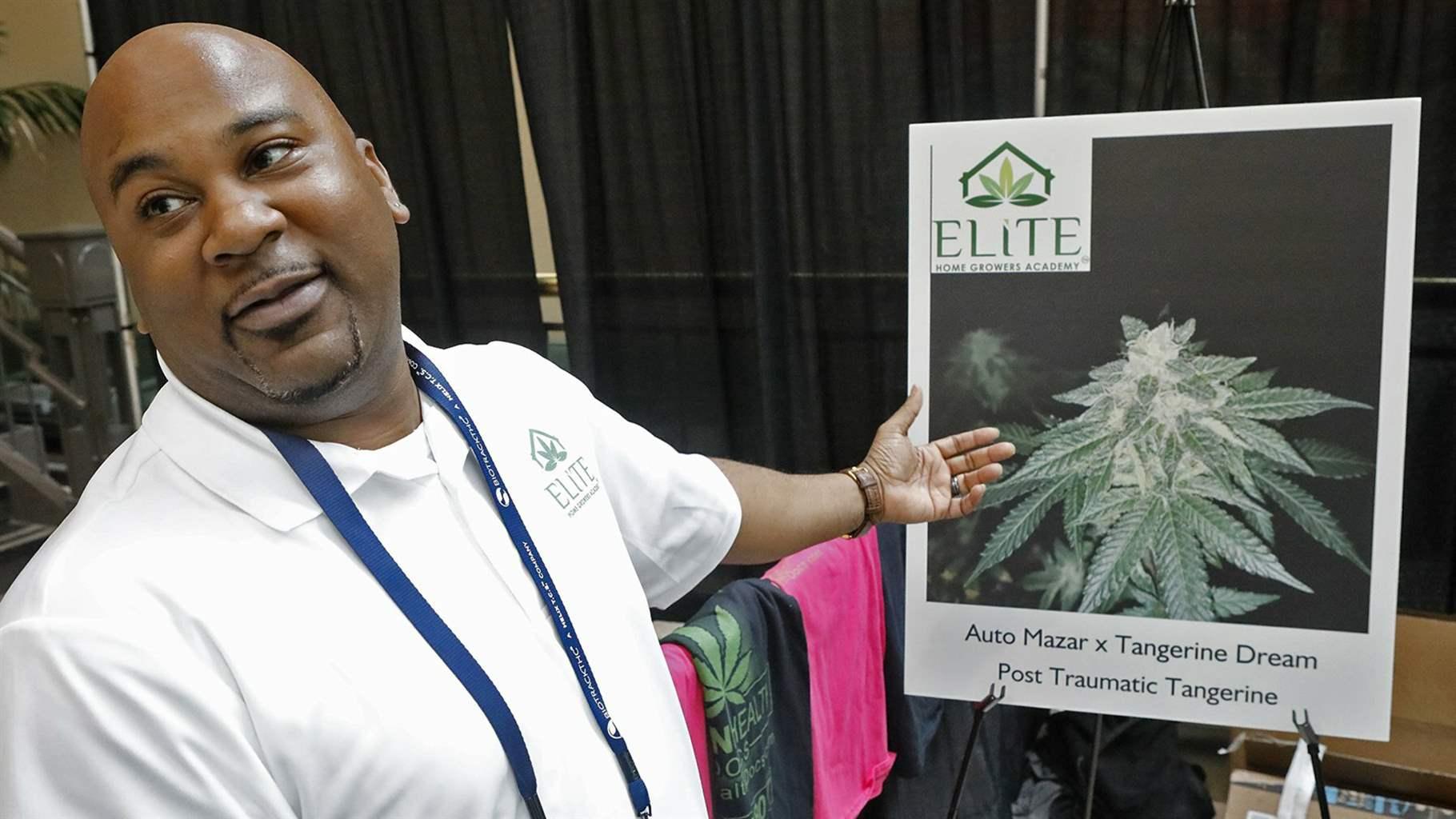 In the context of the Caribbean, the hard truth is that unless the legalization of cannabis is tied to a wider project of radical socio-economic transformation across the region, many of the potential gains from cannabis will be lost due to the imbalanced and exploitative nature of the global economy. My pessimism is rooted in a critical understanding of the region's history in relation to Caribbean agricultural production under free market capitalism.
To put this in basic terms, the wealthy like Charles Linder and their corporations like Chiquita and their political advocates like former President Bill Clinton didn't let us have bananas. What makes you think that they will let the Caribbean have cannabis?
In the 1970s, economists Lloyd Best and Kari Polanyi-Levitt pioneered a theory of Caribbean economic development called the "Plantation Economic Model" and is something that we need to take more seriously if we want to understand how the emerging cannabis economy works. The Plantation Economic Model traced how the Caribbean's social and economic life had been problematically organized around the production of export crops, first sugar, then bananas (and now potentially cannabis). This production created rigid racial and class barriers, where land and wealth was concentrated in the hands of a few – leaving the majority in poverty with very few opportunities for domestic or regional economic growth.
While it is definitely true that a legalized ganja economy can potentially provide governments with an important revenue stream, the reality is we are operating in the same system in which economies of scale, free trade and corporate power threaten to take over. It was not so long ago that the United States intervened to kill the banana trade on the false narrative that it hurt Hawaiian banana farmers (who never produced for export). It would be naïve to assume that they will not seek to override "competition" from Eastern Caribbean microstates once again.
To put things in perspective, on the eve of legalization in Canada, Canopy Growth was one of the largest cannabis growers in the world, valued at an astonishing $14 billion. To put the significant valuation of this company into perspective, in 2014 Chiquita Brands was bought by two Brazilian companies in a deal valued at $1.3 billion. So now the Caribbean will be competing against a company that surprisingly has potentially 10 times more resources to influence governments, lawmakers and lobbyists when it comes to the eventual legalization of cannabis than Chiquita had in the Banana Wars.
For those who are saying that the Caribbean is well placed and can sell Canada, the United States and eventually Europe the high grade cannabis that the region has been doubly praised and punished for cultivating, we must be realistic. Canada, Israel and the United States have had an unfair advantage in this industry, protecting the research and development of cannabis companies while enforcing hypocritical drug laws internationally. We know that if Jamaica took the lead and was the first country to legalize cannabis independently it would have suffered tremendous political and economic consequences, ranging from economic sanctions all the way to the potential overthrow of the government in charge of a "narcostate". However, when Jamaica and the Caribbean fall in line with the global division of labour and take a spot near the bottom, things can work out.
A case in point is that just last month, Jamaica shipped its first batch of medicinal marijuana to Canada. While this was celebrated as proof that Jamaica has the potential to be a global leader in the producer of medicinal cannabis products, in fact the shipment was made by Timeless Herbal Care, a Canadian company in supposed partnership with Jamaica. In fact, Timeless Herbal Care is led by Courtney Betty, a former Canada Crown Attorney and Ernie Eves, the former conservative Premier of Ontario who was part of the "Zero Tolerance" crime bill that among other things, called for mandatory expulsion of youth caught with cannabis at school that disproportionately targeted Black and Indigenous students. Timeless Herbal Care's leadership is not uncommon, as the rotating door between politicians, lawyers and corporations in the cannabis industry is proving to be well greased.
The cannabis that is being produced and consumed across Canada is very high in THC content, often at 30 percent. These potent cannabis strains are produced in state of the art industrial greenhouses, where perfect conditions are created by controlling the humidity, temperature, moisture and light intensity – not outdoors. This allows for cannabis plants to grow faster and have stronger levels of THC. To give an idea of the size of these operations, Tweed (Canopy Growth) established three 400,000 square foot greenhouses (over nine acres each) in Langley, British Colombia with larger ones on the way.
In October 2017, Canopy Growth expanded into Jamaica with their Tweed JA branch, in partnership with Grow House JA, in which Jamaican businessmen Paul Haynes and Adam Vaz (son of a Jamaican politician in the Ministry of the Economy) own 51 percent. In their release to investors about this new venture, Canopy Growth remarked "Tweed JA will serve the needs of the Jamaican medical cannabis market with Tweed's well-established cultivation, processing and international standards, matched with the local know-how of its Jamaican partners and the renowned sun, soil and water of Jamaica". This statement recreates the division of labour found in the plantation economy, where the capital, marketing and scientific know how will work in combination with the local knowledge, natural conditions and cheap labour of the Jamaicans.
The Jamaican case is also instructive as we have seen an influx of multinational corporations and investment capital seeking to reinforce a division of labour in which Jamaica would once again be a producer of a primary material – with the research and development aspects restricted to countries like Canada, the United States and Israel. In early 2018, a Jamaica Observer article noted that "The euphoria of that victory has long since subsided, and although possession of up to two ounces is no longer a criminal offence, the much-anticipated "green rush" that was supposed to take the Jamaican economy out of its stupor and into prosperity just isn't happening." Moreover, the ganja farmers without licences in traditional growing communities such as Westmoreland have had their fields eradicated. A news report from Public Radio International relayed the story of "Baxter", a long-time ganja farmer who saw his fields destroyed because he did not have the capital to purchase a licence.
To be clear, I am for the legalization of cannabis on the grounds that it has been used to oppress and control the Black and Brown working peoples of the Caribbean (domestically and internationally) for the last one hundred years in addition to the fact that the plant holds many therapeutic, medicinal and scientific qualities. In a perfect world, I would push for legalization. But the world is ruled on the basis of profit, not people. The Caribbean produced a mere two percent of the world's bananas supply, but it did not stop multinational corporations like Chiquita, backed by the US government, from enacting a trade war to eliminate the livelihoods of Caribbean small farmers.
We know that the Caribbean does not have the political or economic power to chart the global course on cannabis. If the region is going to benefit, it has to be done in a pragmatic and strategic manner. Recreating the historical patterns of agricultural production with cannabis won't change things – and may just enrich a handful of politicians and well-placed friends. Instead, there should be a push to build a regional cannabis economy, with the University of the West Indies taking the lead on scientific/medicinal research and development. Grower run cooperatives can benefit from land reform policies that open up Crown Land as well as agricultural land held for speculative purposes, and government can take more of an activist role in helping to make these things happen. Canada has shown that the state can play a major role in the cannabis industry as regulator and distributor (as in Ontario for the next 6 months).
Cannabis provides a space for this change to happen. We cannot forget that those in the Rastafari communities and long time small scale growers have a central role to play in any cannabis industry moving forward. Governments and popular movements should capitalize on the current legal gray area surrounding cannabis as well as the international hostility to free trade to create some breathing space for the cannabis economy to have a chance. The creative use of shielding our vulnerable economies behind international laws as a form of economic protection (that limits the importation of foreign cannabis) must be adopted as a regional strategy so that medicinal and recreational cultivation has a chance to grow. Otherwise, in the not too distant future we will be consuming Canadian cannabis and the only opportunities available to Caribbean peoples is to work as imported labour in the Seasonal Agricultural Workers Programs in the massive ganja greenhouses in Canada. If we do not want this to be the reality, we cannot divorce the issue of cannabis from calls for wider political and economic change in the region to put the plantation system to an end.
Our African Heritage Online
This article was first published in Stabroek News in 2018
Tt was written by Kevin Edmunds
Kevin Edmonds hails from the Caribbean, and is a graduate student at the University of Toronto and a member of the Caribbean Solidarity Network.
Editor's Note: Courtney Betty is the founder and  President  of Timeless Herbal Care a Jamaican company. He has served at the department of Justice Canada as well as heading up the Jamaica Fair Trade Commission.