I Ras Simba Akoma advocate as an individual, the President of an African centered charity, and a member of the Rastafari community for over 30 years, with the intention of assisting to influence just political, economic and social decisions that relate to the masses.
My goal as an advocate is to gain the support of the masses, to create change for the better. According to my research, 10 percent of a population holding a strong belief has the ability to persuade the remaining population to adopt that same belief, therein creating the power needed to instruct the government on the path it must take on any given issue. This means that with the right amount of support from Barbadians from all walks of life, the common goal to better Barbados, where we can all eventually live freely and equally, is attainable.
For many years I have been advocating for just cannabis reform in Barbados. I have stated on many occasions, on many various platforms, that to create a medicinal (pharmaceutical) industry that is founded on the natural medicinal properties of the cannabis plant, while continuing to criminalize and penalize Barbadians for using the same plant within their cultural and traditional medicinal practices is nothing short of criminal, unethical, immoral and downright evil.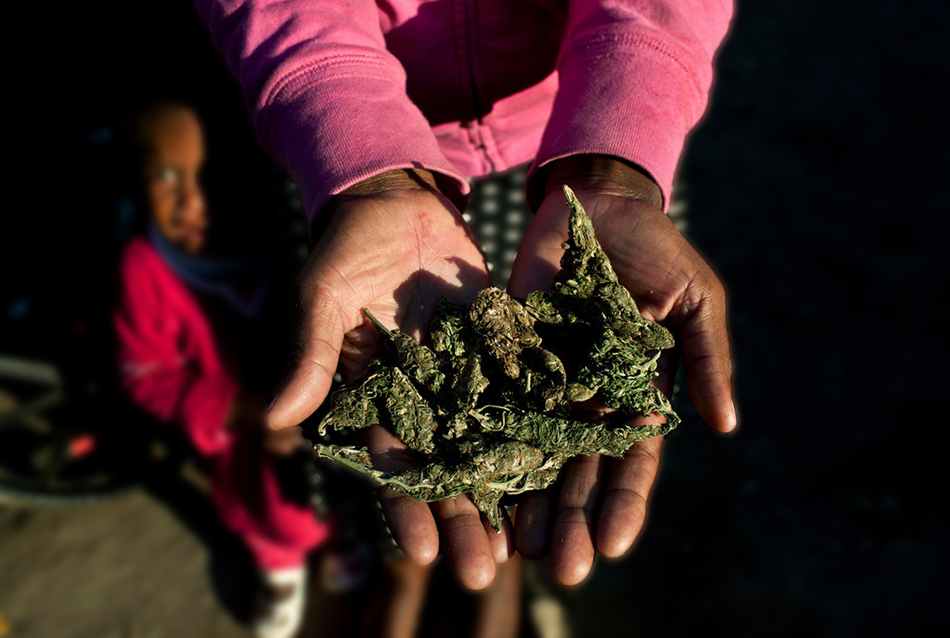 My cannabis liberation struggles have assisted in the creation of a Sacramental Cannabis Act that places unreasonable limitations on the access to the cannabis plant for its spiritual usages by Rastafari, and by extension all Barbadians. Repeated letters to the authorities, inclusive of the Prime Minister have gone unanswered, and for the greater part unaddressed. This has forced me to challenge the Attorney General of Barbados in legal court on the matter of the continued violations of my human and constructional rights which limit and restrict my use of cannabis for spiritual purposes, to a place of "worship" which does not include my home, or nature filled parts of the island suitable for good meditation. The government has appointed two Queen's Council's to prove that the home of Rastafari should not be considered a place of worship. Is your home a place of worship? My next court date is in October. As anticipated the court intends to drag this one on for as long as it can. This is why I am asking all Barbadians who foster a sense of ethics, moral fortitude and love justice for all, to assist me and by extension yourselves by joining my advocacy for just cannabis reform.
While Mrs Shantel Munroe Knight and her team at the Barbados Medical Cannabis Licensing Authority manage a medical cannabis industry that is built on a policy of exclusion of the masses, and that reeks of hypocrisy and ungodliness, Barbadians continue to be victimized for minimal amounts of cannabis.
As I travel the roads of Barbados many people stop to express their gratitude for my advocacy on their behalf's. Just last week a Rastafari sistren contacted me lamenting on the fact that the police had arrested her son, aged 19, for cultivating a few cannabis trees for his personal use.  After being locked up for two days, it was determined that the youth had under 15 grams of the plant and would be required to pay a fine. That being his first experience with incarceration, the youth is hurt and bitter about the whole experience. Can we Barbadians continue to allow our people to be unjustly victimized by this government as it pertains to cannabis reform? While distributing our Rastafari community's newspaper, I was asked to interview a well-known and respected Rastafari woman of over 40 years in the movement that lives in Deacons St. Michael. She had just days before been arrested and charged by the police for cannabis with an estimated street value of less than $150. It is my understanding that she received community service. Please note that this is an elder Rastafari woman being referred to here, is this just?
I, the Rastafari community, along with the rest of Barbadians who use cannabis in one way or another are totally fed up with the Prime Minister, the Attorney General, the Minister of Agriculture and those in the management roles of the Barbados Medicinal Cannabis Licensing Authority for the blatant disregard and disrespect being meted out to us. It is for this reason I am calling on all Barbadians to start speaking out loudly on what is happening. All cases of cannabis arrests should be documented and highlighted. All Barbadians should be sending letters of support for just cannabis reform to the Prime Minister, the Attorney General and the Minister of Agriculture. Let them know what you think about what they are doing as it pertains to cannabis reform in Barbados. Their offices need to be flooded with these letters. These letters should all be copied to each media house. If we continue to be ignored we must then have a national cannabis march and "Sit In Protest" when parliament is in session.
I know many wish they could take back that vote they gave the BLP in the last election. The vote that has seemingly given Barbados its first look at dictatorship, is a vote that many will have second thoughts about giving in the next election.
No Justice No Vote. The Rastafari community supports humane, and rejects inhumane policies and as such will not support any party intent on victimizing its people.
Ras Simba Akoma
President of:
African Heritage Foundation and Cannabis Barbados