St. Vincent and the Grenadines, a mountainous Caribbean island archipelago with a population of 100,000, has become another unlikely battleground in the struggle to keep legal cannabis grassroots.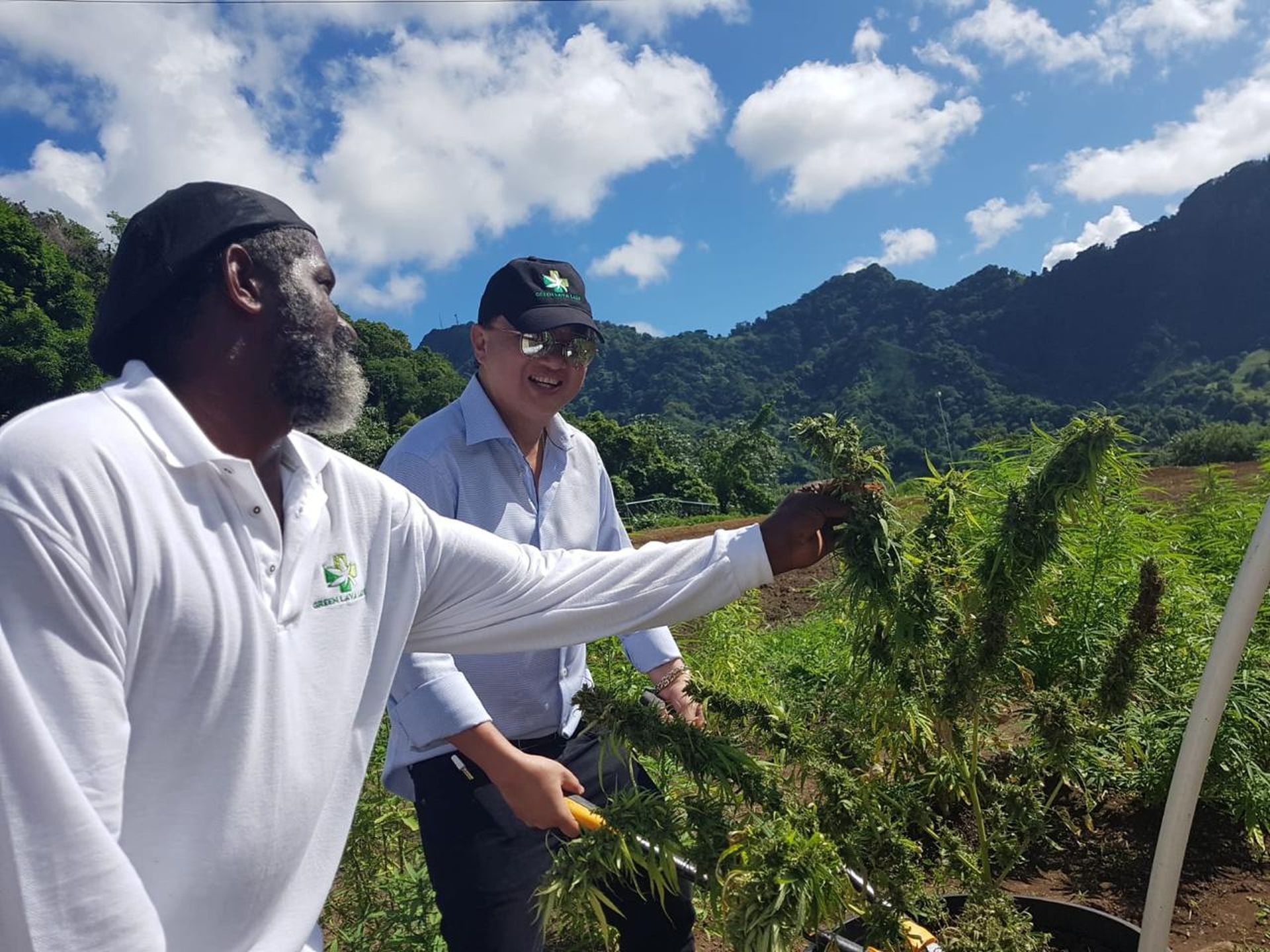 Writer and poet Phillip Nanton describes St. Vincent as an island divided by a spine of mountains, where "a giant could hop along this spine from one central volcanic peak to the next and so work his way along the length of the island from south to north." Cannabis growers in St. Vincent, who have often worked forested, government owned land in the hills, represent an important (and organized) political constituency in the island nation. A conservative estimate pegs the number of people working in the cannabis industry at 2,500, the real figure is likely much higher.
Ganja has long carried a political (and spiritual) significance in the Caribbean. "The introduction of cannabis in St Vincent was more or less associated with the development of the Black Power movement, to the extent that some people used to call cannabis Black Power cigarettes," said Junior Spirit Cottle, who has been active in social struggles on the island of St. Vincent for fifty years.
Cottle came up in the Black Power movement, and his voice is deep and raspy, a reminder of the bullet lodged in his throat after he was shot by police following a manhunt in 1973. In a politicized trial, Cottle was convicted of murdering St. Vincent's Attorney General (the conviction was later overturned). He was then re-arrested for shooting at a police officer, and served 11.5 years in prison. Upon his release in 1984, Cottle began supporting people from his community, including his own family members, in defense of the right to grow and sell cannabis.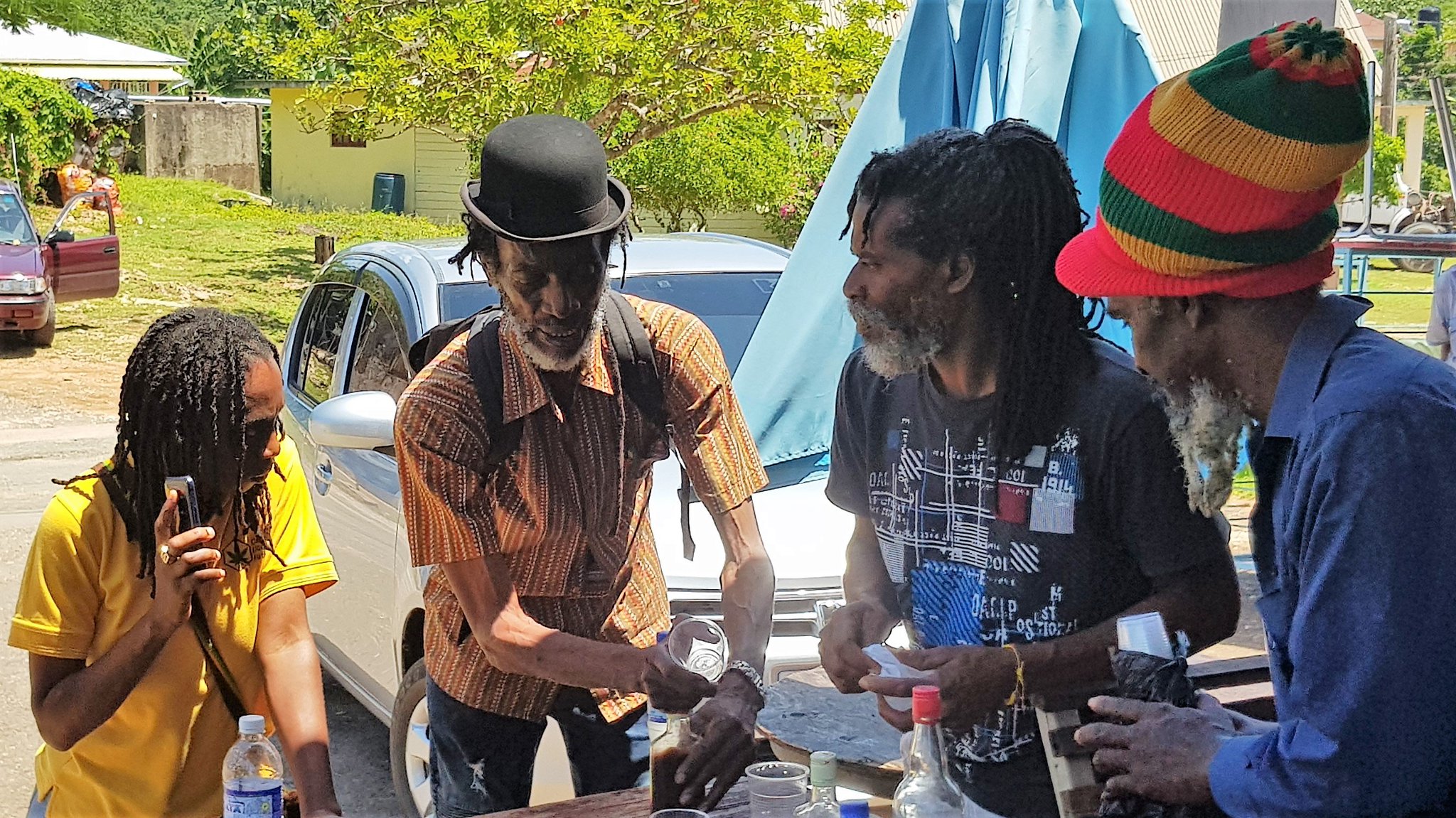 After the collapse of St. Vincent's banana industry as World Trade Organization rules went into effect in the 1990s, it was cannabis that became a key source of income for families left without a livelihood. Similarly in Jamaica, mass displacement connected to the introduction of bauxite mining (Canada's Alcan had a hand in this) pushed people into growing cannabis.
"There weren't any legal opportunities, so a lot of people who had agricultural skills, and there was land available, ended up planting ganja because there's a local market and there's a regional market," said Kevin Edmonds, a doctoral student at the University of Toronto who researches cannabis cultivation in St. Vincent. "People took it upon themselves, like it was a form of survival, because you know your family might have been banana farming but now they can't do it, and overnight you're kind of stuck."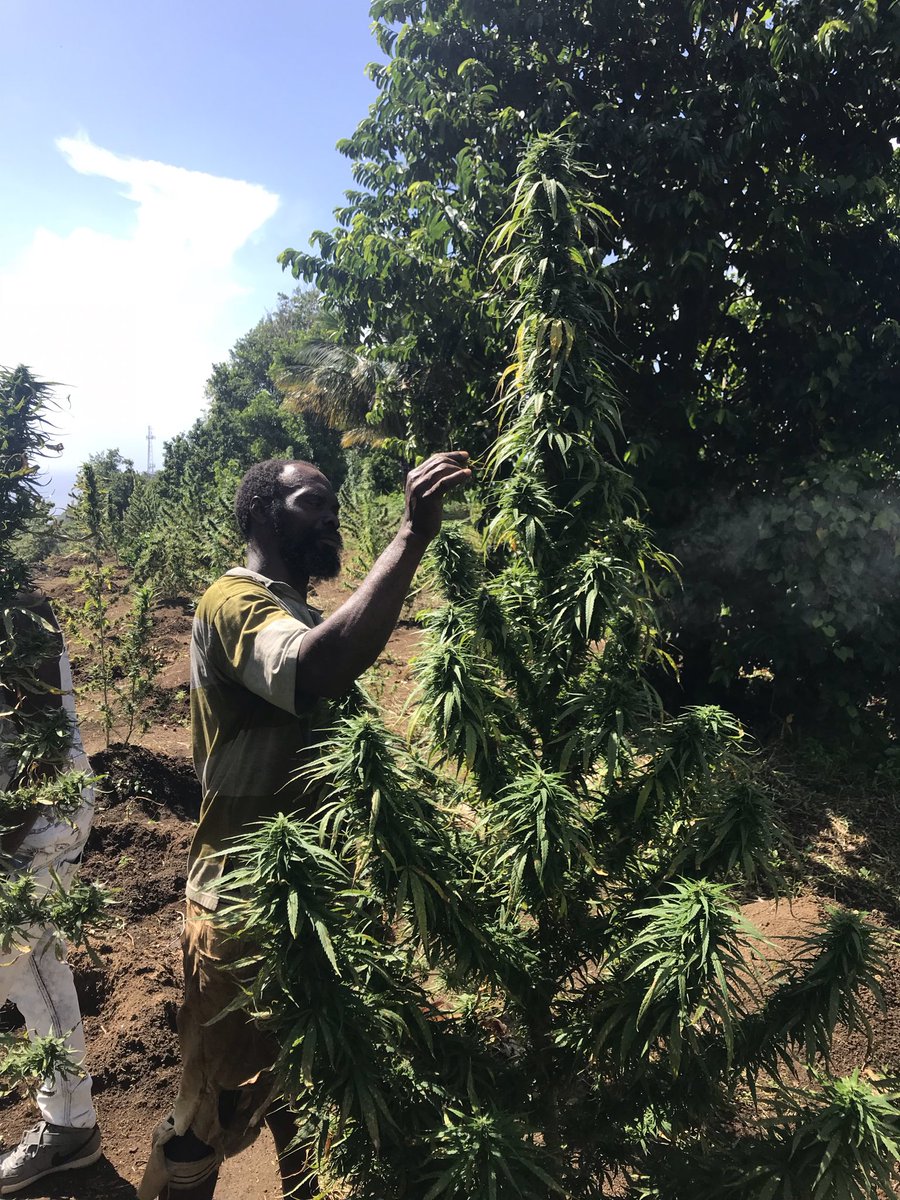 Medical cannabis laws in St. Vincent include minimum thresholds for participation in the legal market by traditional growers. Organizations of traditional growers were involved in the legalization process, and today Cottle is a liaison officer between traditional cultivators and authorities.
The strides made by Cottle and others to ensure traditional growers a share of the legal cannabis market are crucially important, but they are not a guarantee that the market will be equitable. By comparison, critics say that in Jamaica, traditional cultivators and Rastafarians have largely been excluded from the legal cannabis market.
Edmonds cautions that cannabis produced in the Caribbean will mostly be destined for refining into oils for export to Canadian (and eventually US) markets. "Local people don't have access to the refining, that belongs to the Canadians, the Americans and the British, so again you're seeing this problematic kind of setup of the economy where the Caribbean is providing the raw materials and cheap labour, and they're not really benefiting from legalization in that sense," said Edmonds.
A 2018 report on marijuana by the Caribbean Community (CARICOM) confirms Edmond's warning: "The region must be proactive to ensure that economic benefit from cannabis is not restricted to raw products only, while developed countries outside of CARICOM use our raw products to create sophisticated by-products with huge commercial value. This has been the historical paradigm with regard to prized natural substances in the Caribbean, such as cocoa, sugar and coconut." The report goes on to note that this "process has already started, with large Canadian and other firms lobbying for stakes in the Caribbean market."
Published in Towards Freedom
Written by Dawn Marie Paley a journalist and author of Drug War Capitalism.
This article was donated to assist Cannabis Barbados with its advocacy for a more people centered approach to the Barbados Medicinal Cannabis Industry.
Please look for Cannabis Barbados on Instagram and Facebook. 
Cannabis Barbados is an arm of the African Heritage Foundation, created to support and influence justice for all as it pertains to cannabis in Barbados,
Please note that BloTipz is the official ambassador for Cannabis Barbados.
Join us in our movement for cannabis justice in Barbados.
Cannabis Barbados and BloTipz invite you to a reggae house lime on Boxing Day evening.
Our African Heritage Online