The Rastafari community in Barbados continues its legal battle to have their homes recognized as places of worship, continues within the month of October 2021 (next month).
On behalf of himself, a long standing member of the Rastafari community, outspoken Rastafari activist Ras Simba Akoma (Paul L Rock), will face the Prime Minister's father Sir Elliot Mottley(Queen's Council) , who leads the governments legal team, intent on proving the Rastafari home is not a place of worship.
The legal action taken by Ras Simba comes as a result of a law being passed in Barbados that gave Rastafari a legal avenue to use cannabis for religious/sacramental purposes, "at a place of worship".  Within the framework of this law the Rastafari home is not considered a place of worship. That has drawn the irate of the Rastafari community and subsequent legal action.
For readers unfamiliar with Ras Simba and his activism on behalf of his community as it pertains to cannabis, please see this article from The Rastafari Coalition, https://www.rastafaricoalition.org/newsroom/barbados-cannabis-1.htm
Rastafari Coalition
The African Heritage Foundation (AHF) asks the question, how is " a place of worship and religion", defined in law.  To answer this three sources were looked at.
David Little, "Tolerance, Equal Freedom, and Peace: A Human Rights Approach," in The Essence
of Living in a Free Society, ed. W. Lawson Taitte (1997), 151–90, refers to all fundamental beliefs as
being covered by the 1981 Declaration.
Stroud's Judicial Dictionary, 5th ed. (1986), 2218.
Black's Law Dictionary, 6th ed. (1990), 1292.
When most people hear the term, "a place of worship", what comes to mind is a church, mosque, tabernacle or some building were people publicly gather to pay homage to their deity/God.
Rastafari spirituality being founded on ancient Christian understandings, identifies the church from a biblical perspective. As such, biblically speaking, a church is much more than a building. In fact, most Christians and Rastafari alike say that the church is not a building at all, but is all about the people. But what is the church? The area of theology that seeks to understand all aspects of the church is known as ecclesiology. It is derived from the Greek word ekklesia that is a general term referring to a gathering or assembly.
The early Christian church akin to Rastafari had no buildings, at least not in the sense of what would be considered church buildings today. First century Christians, just as early Rastafari, were often persecuted and, as a result, often met in secret usually in homes. As the influence of Christianity and Rastafari spread, eventually buildings dedicated to worship were established and became what we know today as churches and for Rastafari, tabernacles. In this sense, then, the church consists of people not buildings. Fellowship, worship and ministry are all conducted by people, not buildings. Church and tabernacle structures facilitate the role of God's/ Rastafari's people, but they do not fulfill it.
When speaking of the church, theologians often use terms such as the visible and local church as opposed to the invisible and universal church. The visible and local church is, of course, the physical churches that we see around us and around the world, as well as the members of those churches. The invisible and universal church, however, refers to all believers everywhere and is one church, united in Christ, not many physical churches
In the Black's Law Dictionary, worship is defined as, " The act of offering honor and adoration to the Divine Being". The question therein is, can Ras Simba worship at home?
Modern human rights law has sought to avoid much philosophical controversy by asserting that the terms religion and belief are meant to refer to both theistic views of the universe, as well as atheistic, agnostic, rationalistic and other convictions where religion and belief are absent. Because religion, in general, has been too hard to define, the United Nations has adopted instead a catalog of rights in the sphere of religion, under the heading of freedom of thought, conscience, and religion.
The same approach has been followed in regional human rights instruments. None of the international and regional instruments addressing the freedom of rights of religion has attempted to define religion.
Religion:
Some legal dictionaries have attempted to define the term religion more precisely. Stroud's Judicial Dictionary, for example, provides the following description: "The essential elements of religion arc belief in and worship of God." Here, the distinction between religion and belief is absent. Stroud's further asserts that "religion and ethical principles must not be confused, for religion is concerned with man's relation to God, ethics with man's relation to man. By comparison, Black's Law Dictionary defines religion as "a [human's] relation to Divinity, to reverence, worship, obedience, and submission to mandates and precepts of supernatural or superior beings. In its broadest sense [religion] includes all forms of belief in the existence of superior beings exercising power over human beings by volition, imposing rules of conduct, with future rewards and punishments."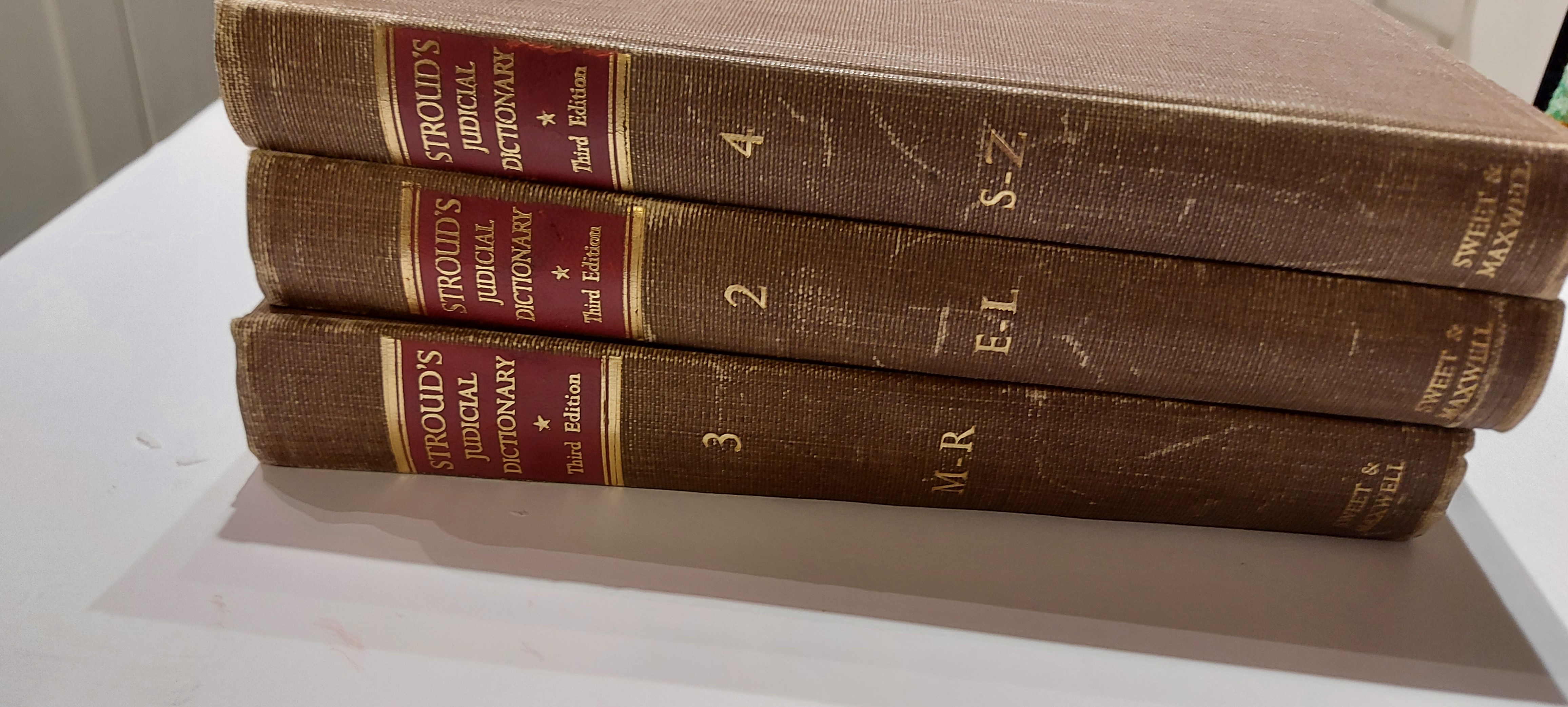 These and similar dictionary definitions of religion contain several common elements. All incorporate the recognition of the existence of a Supreme Being, usually called God. The nature and power of this being differ from one religion to another. For all religions God has a normative function, and believers are expected to follow God's teachings and rules of conduct. This may include a duty to propagate these teachings and rules among others in order to persuade them to accept the teaching as true. Believers are also expected to express their religious convictions in varying forms of worship or cult.
Generally, though not always, a church or other institution is established to organize the cult or worship.
A number of courts, particularly in the United States, have also attempted to define the outer limits of religion for constitutional purposes. In its early years the United States Supreme Court stressed the need for a relationship of humans to some Supreme Being. More than one hundred years ago the Court defined religion as a term that "has reference to one's views of his relations to his Creator, and to the obligations they impose of reverence for his being and character, and of obedience to his will. It is often confounded with the cultus or form of worship of a particular sect, but is distinguishable from the latter."
In Torcaso v. Watkins (1961), the Court gave wider scope to the legal term religion— now including Buddhism, Taoism, Ethical, Cultural, and Secular Humanism among protected religious beliefs. This trend, however, has its limits. As the Court asserted in Wisconsin v. Yoder (1972): "Ordered liberty precludes allowing every person to make his own standards on matters of conduct in which society as a whole has important interests." In United States v. Seeger (1965) and Welsh v. United States (1970), the Supreme Court affirmed this broad approach regarding
religious diversity and plurality. Specifically, the Court determined that the First Amendment religion clause forbade the legal distinction between "religions based on a belief in the existence of God as against those religions founded on different beliefs." In subsequent years the Court "moved in the direction of a functional definition of religion, stressing the ultimate concern of individuals…. The resulting bifurcated definition of religion fairly accommodates the individual's liberty of belief within the confines of the affirmative secular state."
In Malnak v. Yogi (1979) the United States Court of Appeals for the Third Circuit asserted that in order to meet the definition of religion, a belief must (1) address fundamental and ultimate questions; (2) be comprehensive in nature and not an isolated teaching; and (3) present formal and external signs analogous to recognized religions, such as services, ceremonies, clergy, organizational structure.
A victory for Ras Simba in this case would be substantial spiritual, economic, medicinal and phycological for himself and the Rastafari community. Ras Simba continues his narrative that says legal access must be provided to cannabis for all Barbadians and not just Rastafari. While Rastafari has felt the brunt of cannabis oppression, many non Rastafari people have suffered and continue to suffer under Barbados'  unjust and wicked cannabis prohibition laws.
Do you think Ras Simba's home is a place of worship?
Our African Heritage Online