With many facets of Barbadian society under pressure caused by the COVID-19 pandemic and its safety protocols, Barbadians must now seek alternative means of addressing changes in their lifestyles.
One area that is being severely impacted by the pandemic is the Barbadian education system. The partial reopening of schools, and the ever present reality of  the possibility of COVID-19 cluster and or community spread within schools have made many parents concerned and skeptical about sending their children back out to those institutions. As such it is felt that many children will be disadvantaged as it pertains to their schooling.
The African Heritage Foundation's Home Directed Learning Service was created just over two years ago, to address situations where parents wanted their children to be educated within the safety and comfort of their own homes. Using a combination of online instruction, distance learning and physical tutoring the AHF has created a cost considerate system that offers parents the opportunity to access affordable quality education for their children.
Let us break it down for you.
What Is Online Learning?
Online learning is when tutors or students use educational tools which are accessible on the internet. The AHF has created the relevant online educational tools that assist parents with the tutoring of their children.
Students can also use online tools while they are physically in a classroom with their teacher and peers. Online learning can be used anywhere and anytime, so teachers may have students using them as tools in class or for preparation and assignments at home.
Online learning tools are often used to create blended learning environments in the classroom. This helps keep students engaged in the class and in the material. Blended learning is a style of education in which students learn via electronic and online media as well as traditional face-to-face teaching.
Online learning also helps teachers/tutors save preparation time before class. With the help of online educational tools, teachers can spend more time grading papers, giving one-on-one attention to students, and maybe even getting some free time for themselves in their busy work schedule.
What Is Distance Education?
Distance learning does not include any in-person interaction with an instructor or study peers. Students study at home on their own, and the learning is more individual and varies on speed and timeline according to each individual student and their availability.
Distance learning actually relies on the educational tools of online learning, and that is probably why there is some confusion between the two. It is possible to study with online distance learning as well. In that sense, distance learning is a subset of online learning.
Because distance education is remote, it can connect students to universities worldwide, making it more accessible for students in different countries. It is also known to be more affordable, which is another factor that helps make education more accessible to many students around the world and in different socio-economic levels.
Having students take more responsibility for their own education through distance learning from an early age sets them up for future successes with online courses offered by universities internationally. It also equips children with the discipline needed, to educate themselves by way of online tutorials ,in whatever area their passion may reside.
The Benefits Of Distance Learning
As mentioned above, students can study from universities around the world, even if they are not able to travel to their preferred program. This allows top universities to be available to students who would not otherwise be able to attend due to distance, finances, or other circumstances.
Distance learning is extremely important for those who cannot attend programs due to health complications, severe social anxiety, busy work schedules or parenting demands, or any other situations which make it necessary to be confined to the home.
Online programs offered by the African Heritage Foundation, cater to families who prefer or need distance education. The African Heritage Foundation is a nonprofit institution, making Home Directed Learning an affordable and sustainable option for all families. In addition to being affordable, The African Heritage Foundation's Home Directed Learning Service is guided by academic leadership from retired educators who have served within the Barbadian educational system for decades, thus allowing the equal opportunity for students to access quality education.
The African Heritage Foundation's Home Directed Learning Service also connects homeschoolers internationally as projects, assignments are organized for them.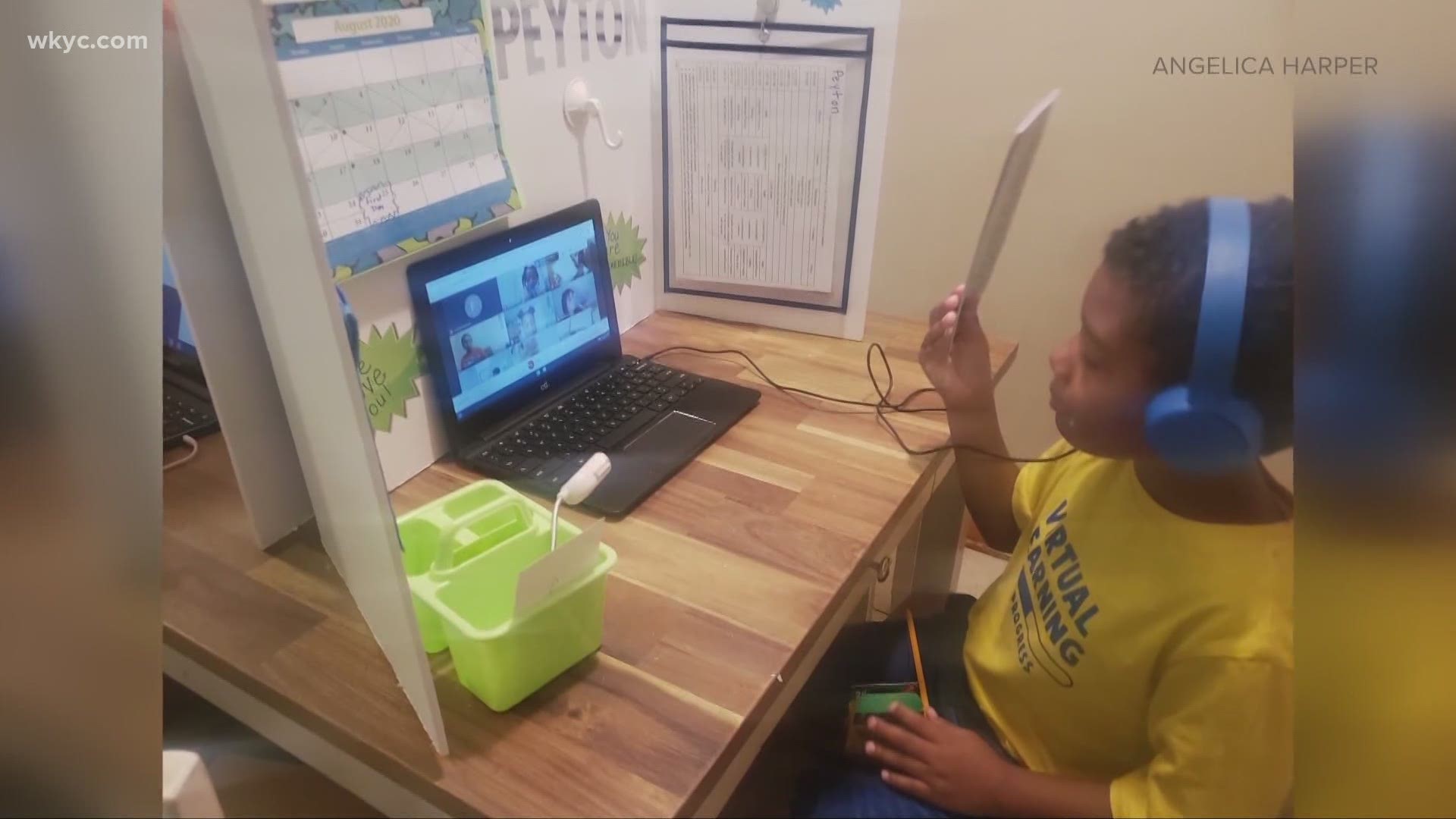 Types Of Distance Learning
1. Online courses
Online courses are offered as additional classes in traditional subjects. As long as students have computer and internet access, they can learn and receive instruction at home.
2. Hybrid courses
Hybrid courses combine traditional classroom settings with online learning at home. This can mean that students learn individually at home and meet up for in-person instructions or lectures at certain intervals during the course. The amount of at-home learning and in-class learning varies for each hybrid course.
3. Conference classes
Conferencing allows students and tutors to meet up for class in real time, whether in a group or one-on-one with an instructor. Using the phone or video chatting, such as Zoom, students and tutors can engage in live lessons despite distance.
4. Correspondence courses
Correspondence courses consist of students engaging in class material via mail or email. Students receive material and assignments through mail, and they send completed assignments back through the same method.
What Works Best For You?
Now that you have a clearer understanding of the distance learning definition, and the different kinds that are available, you can decide whether the African Heritage Foundation is the right fit for you and your children. Many parents internationally find distance learning to be a fulfilling and practical way to access quality education for their children, without needing to attend a traditional school. The African Heritage Foundation's online tutorial platform is proving very useful to children who are having challenges with their lessons within the traditional school setting, and parents who are homeschooling.
While the African Heritage Foundation's Home Directed Learning Service has a minimal weekly, monthly or term fee attached to it, the exclusion of uniforms, travel cost, lunch cost, etc. offers parents great savings in their children's education.  Contact us and let us do the math as it pertains to your savings in education with the African Heritage Foundation's Home Directed Learning Service.
Skills Distance Learning Students Develop
Self-motivation
Distance learning can be isolating at times. Studying by yourself and rarely (if at all) meeting other students can be a lonely experience. A successful distance learning student is able to motivate themselves to study, even when they don't want to.
Perseverance
Successful distance learning student pushes forward even when they experience challenges. They understand achieving a degree is a long process and they will make mistakes. When they're tired they learn to rest, not quit
Ask for help
A successful distance learning student understands asking for help is a strength not a weakness. They try to solve a problem themselves first but aren't afraid to ask for help so they can learn and make progress
Independent learner
Any university-level course is a step up from school learning. You won't get told off for handing in poor work or by not turning up to tutorials. Your tutors want you to do well but most won't actively push you to do better. Successful distance learning students are independent learners and take initiative in their education. They seek help from other resources, other students and their tutor. They read outside the core materials to understand topics and they actively try to improve their study skills
Engagement
Successful distance learning students are engaged in their studies. They participate in online discussions and activities. They speak up in tutorials and ask questions to further their knowledge. They read, watch and listen to outside sources to deepen and broaden their understanding of their subject.
Setting Up for Success
Make a space.
Create a special, personalized corner of a room dedicated to learning, creating, and reading. Use a movable box or crate if space is precious. Let your children help prepare the space for school, even if that just means putting a decorated pencil box next to the device they'll be using. Getting the space ready will help them get ready to learn.
Set a routine.
Little children need more structure, so make sure to let them know what to expect. You can create a visual schedule they can follow. Older children can use a calendar, planner, chalkboard, or digital organizer to keep track of what's happening each day.
Have them follow a routine as if they're going to school (getting dressed, brushing teeth, etc.) instead of lying in bed in their pajamas, which could lead to less learning.
Breaks are really important, especially for children with learning and attention issues, so make sure to build those in and break assignments into smaller pieces.
Review expectations.
Go over what you expect from your children with them around online learning.  Co-create a learning agreement with your children to help set the tone for distance learning.
Set some expectations of your own as well. When can your children expect to spend time with you? When should they avoid interrupting you? What can they do in their downtime? Come up with a list  of "must dos" and "may dos" together to cover the essentials and activities of choice.
If children are sharing devices with siblings, make sure they understand how the devices are to be shared, including who gets to do what on the device and when.
Staying Focused
Keep them close.
When it's hard for your children to focus, try to keep them close. Consider setting up nonverbal or one-word cues to help get them back on track.
Depending on your circumstances, it may not be possible to keep your children in sight all the time, but it'll definitely be harder to keep them on track if they're completely unsupervised. Try to make sure you or another family member has eyeballs on them as much as possible.
You are invited  to contact the African Heritage Foundation's Home Directed Learning Service to find out more about what is being offered to parents in the line of distant and online learning.
Tel/Whatsapp – 246 260-4795
Email; info@afrikanheritage.com
African Heritage Foundation