As governments globally grapple with the economic fallout's from the ongoing COVID-19 pandemic,  Pennsylvania's Gov. Tom Wolf is of the opinion that the legalization of cannabis for recreational use, is one method that his state can adopt to address the financial situation it faces.
The Pennsylvanian governor is calling on the legislature to legalize recreational marijuana with the proceeds going to existing small business grant funding. Fifty percent of the funding would be earmarked for historically disadvantaged businesses. Along with the call to the General Assembly to pass legislation legalizing the sale and use of recreational marijuana, the governor proposes that a portion of the revenue be used to further restorative justice programs that give priority to repairing the harm done to crime victims and communities as a result of marijuana criminalization.
Also, the governor wants the General Assembly to pursue criminal justice reform policies that restore justice for individuals convicted of marijuana-related offenses.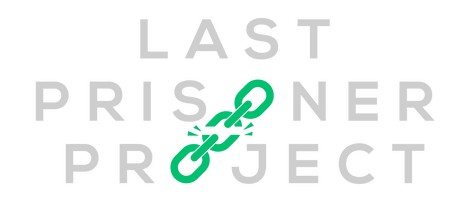 Cannabis Barbados has continually echoed the sentiments of the Pennsylvanian governor, urging the Barbadian government to legalize cannabis for recreational use, whereby it can benefit economically and socially. An industry created creatively around the legal recreational use of cannabis would surely direct some of the revenue made from its presently illegal trade into the coffers of the government, that in turn can be used for social economic relief, community empowerment and youth business development.
The invitation by the government of Barbados to invite the world to remotely work from the island, would be positively impacted by the legalization of cannabis for recreational use. Many persons that may take the Barbadian government up on this offer, recreationally use cannabis for a myriad of reasons. Long gone are the days of thinking that the use of cannabis is located around misguided youth and social misfits. It has well been establish that cannabis use stretches into each and every class and race of people on the planet.
Barbados should be educated enough not to be caught in cannabis cognitive dissonance and change its stance on legalizing cannabis for recreational use.
While it is of little doubt that cannabis will have a positive impact on the Barbadian economy, the legalizing of the plant for recreational use has many social health benefits.
Research has proven that unlike smoking cigarettes, when smoking cannabis in the form of cannabis your lungs aren't harmed. In fact, a study found that cannabis actually helps increase the capacity of the lungs rather than cause any harm to it. If you look around, you will notice that the avid cannabis user is usually not overweight. That is because cannabis is linked to aiding your body in regulating insulin while managing caloric intake efficiently. With its impact on insulin, it only makes sense that cannabis can help regulate and prevent diabetes. Research conducted by the American Alliance for Medical Cannabis (AAMC) has linked cannabis to stabilize blood sugars, lower blood pressure, and improve blood circulation. Please note that the research being presented here speaks to the medicinal use of cannabis though recreational use.
Continuing with the research on the social impact of legalizing cannabis for recreational use, is has been concluded that cannabis can address issues of depression that are fairly widespread, without most people even knowing they have it. The endocannabinoid compounds in cannabis can help in stabilizing moods which can ease depression.
According to the most recent definition by American Psychiatric Association, major depressive disorder is a common and serious medical illness that has a negative impact on one's feelings, thinking and actions through the induction of feelings of sadness, and/or a loss of interest in social activities. Depression is generally characterized by a number of symptoms, such as difficulty in concentrating, loss of interest in activities once enjoyed, hopelessness, feelings of worthlessness, and sometimes, self-harming thoughts and tendencies. Depression influences the thinking style through reinforcing negative thoughts about the self and others. These characteristics of depression link this psychological problem to antisocial conducts, to the point of self-harm, even suicide.
While a typical depressed adult is mostly expected to appear sad and withdrawn, depressive disorders in youth can be coupled with irritable mood and aggressiveness. It is therefore reasonable to conclude that the recorded decline in violent crime in countries and states that have legalized cannabis for recreational use, may be partially linked to the impact of cannabis use on depression.
There are many other positive conclusions that have been ascertained through much research pertaining to cannabis and the society.  In an island such as Barbados where alcohol consumption is very high and for the most part negatively impacts our society, research has proven conclusively/ absolutely no doubt, that cannabis is much safer than alcohol. While nothing utilized for consumption by humans is 100% risk-free, it can be a smarter way to curb alcoholism by substituting it with cannabis.
The African Heritage Foundation in its activism and advocacy directed toward the legal access for all adult Barbadians to the cannabis plant, has created its own cannabis justice working group called "Cannabis Barbados".
It must be noted that cannabis justice as envisioned by "Cannabis Barbados", includes a revolution of related information/education, traditional medicinal use and business.
Cannabis Barbados reminds you that on Mon, Sept 7th, 2020, 8pm-10pm the African Heritage Foundation & Cannabis Barbados invites you to a scheduled Zoom meeting/Facebook Live discussion.
Topic: Cannabis Legalisation- A Matter of Constitutional & Human Rights!
Discussion: In the eyes of the Law is the RasTafari person treated differently to non-RasTfari persons? Do you know your constitutional & human rights?
Meeting ID: 842 4512 6652
Passcode: 943793
If you are interested in joining the African Heritage Foundation, and or Cannabis Barbados, you can get more information on how you can do this by whatapping or calling 260-4795 or by email at
info@afrikanheritage.com
Cannabis Barbados