From Paris to London
On 30th Sane (= 7th July) We set out from Paris and travelled to London. When We reached Calais, We boarded a British ship; and as We began the journey two warships, bedecked with the Ethiopian and British flags, sailed to the right and left of our boat. Having crossed the sea We reached Dover and a twenty-one gun salute was fired.
From Dover We travelled by train, and when We reached Victoria Railway Station in London the son of His Majesty King George (now himself king but at that time styled Duke of York), together with many officers and guards of honour, bade Us a distinguished welcome in the name of his father. From there We went to the residence which had been prepared for Us in a house called 'Albert Gate' near Hyde Park and Knightsbridge.
On the morrow, 1st Hamle (= 8th July), so H.H. the Duke of York informed Us, was to be the audience granted by His Majesty King George; and at the appointed hour We went to the meeting.
I delivered to His Majesty the following speech:
'Your Majesty!

It has given me great pleasure to see Your Majesty and Her Majesty the Queen in your great capital of London which was founded a long time ago. Your Majesty is aware that the firm friendship between England and Ethiopia has been established for a long time.

For the future it is the wish of Her Majesty Empress Zawditu as well as my own that the friendship of the two governments should progressively develop and strengthen, and We believe that Your Majesty's intention and wish are likewise.

When my august father, H.H. Ras Makonnen, came to London during the reign of your august father, King Edward VII, I was greatly impressed when I heard him tell his officers about all the acts of friendship which had been done unto him.
And I, his son, having come to London, derive great pleasure from seeing Your Majesty, your honoured people, and your beautiful capital, and this joy will remain in my heart as a constant memory.

Your Majesty! I would assure Your Majesty of my heartfelt wish that there may be long life in health for Your Majesty, Her Majesty the Queen, and the entire Royal House, peace and blessing for your people, prosperity and development for your country.'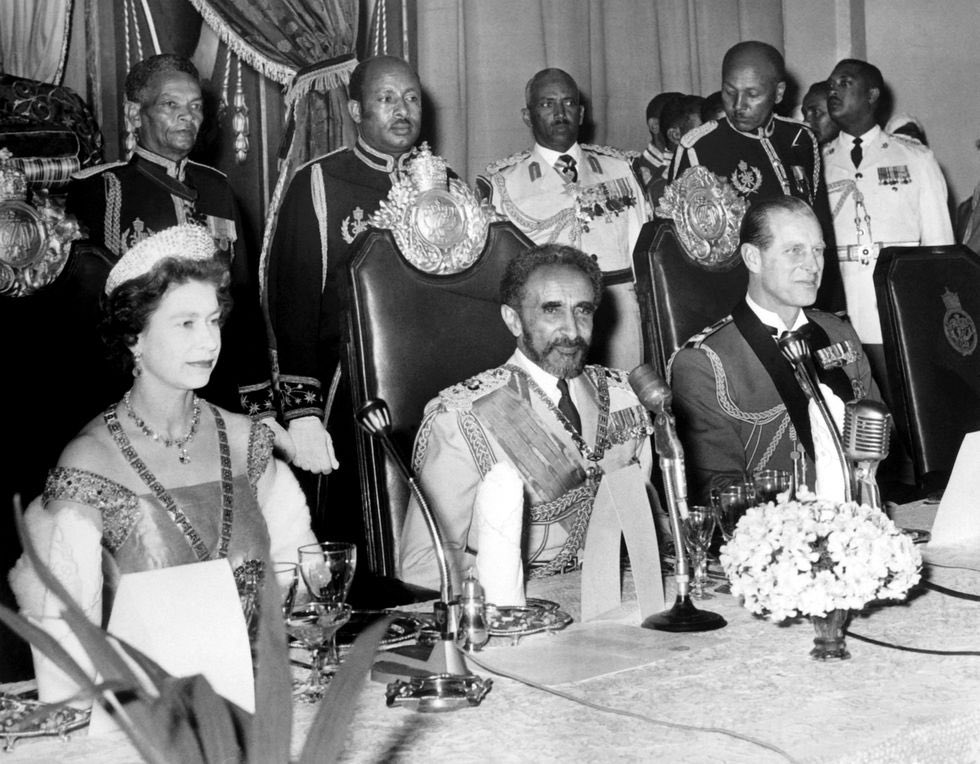 When I had finished speaking, His Majesty replied with the following speech:
'Your Highness!

I thank you from my heart, for I am exceedingly pleased having heard the words of friendship which Your Highness has now spoken. I and the Queen are very pleased at your safe arrival in the capital of the British realm and at our meeting face to face.

I express the hope that the friendship which has existed between the two governments for so long may by Your Highness' arrival be progressively developed and strengthened in future.

I recall the visit of H.H. your father, Ras Makonnen, as repre­sentative of Emperor Menelik at the coronation of my father His Majesty King Edward. I know full well that Ras Makonnen possessed enduring thoughts of friendship for my country. Likewise I do not doubt that the same thoughts will for ever be with his son.
While Your Highness is here, arrangements have been made for you to see, without inconvenience, everything you may require to inspect in my country. Again, while you are with us and enjoying an agreeable and useful time, I hope that, when you return to your country, everything you have seen in England will remain a pleasant memory.

Now, in thanking Your Highness once again, I would assure you that it is my intention to consolidate our friendship. I would request Your Highness to transmit, upon your return to your country, my cordial and respectful greetings to Her Majesty Queen Zawditu. I express to you my wholehearted wish that the Ethiopian realm may have happiness and prosperity, blessings and development.'
He thus concluded his speech. We subsequently returned to Albert Gate and, about two hours later, His Majesty came to Albert Gate on a return visit.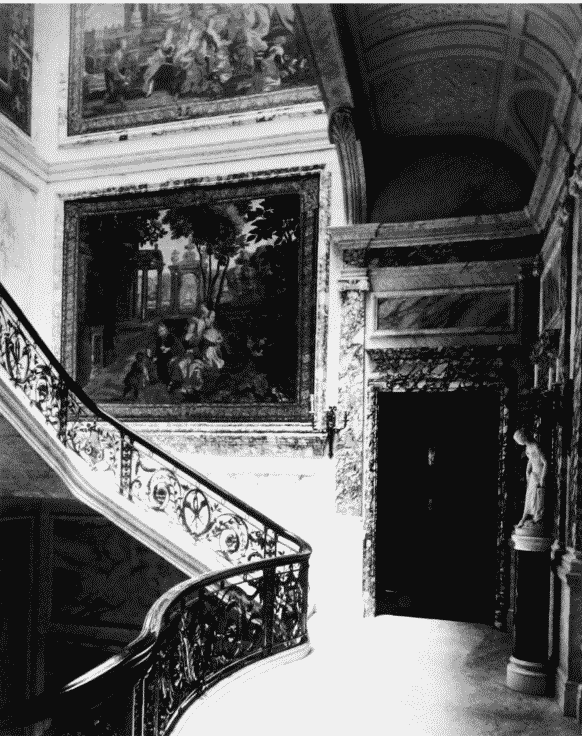 On the 4th of Hamle (= 11th July) an appointment was arranged to discuss some governmental affairs with the Prime Minister, Mr. Ramsay MacDonald, and at the appointed hour we met at the Foreign Office.
After Mr. MacDonald had spoken at length about the disturbances which had occurred at the frontiers between the subjects of the two governments, We replied to him as follows:
'The border settlement has been made on paper only, and the engineers selected by the governments of both sides according to the provisions of the treaty have not delimited the frontiers by a visit on the spot and no marks have been put in the ground; this is the reason why Our subjects and yours have come to blows at the borders; it would, therefore, be better if in future we carried out what is required as soon as possible, i.e. determining the frontier and marking it properly.'
We told him that there could be no doubt that, once this had been carried out, the two sides would observe their boundaries. Mr. MacDonald agreed with this proposal and said that he would arrange that the matter of the frontier determination be begun at once. When We got back, We saw to it that the work of border delimitation was carried out.
The second matter is concerned with the Lake Tana barrage. Mr. MacDonald asked that the Ethiopian Government should grant permission to the British Government to construct the Lake Tana dam. We replied to him as follows: We ourselves shall cause the Lake Tana barrage to be built; we can, however, talk about the setting up of a company. Once we had completed the construction of the dam, We told him that we would then lease the water to the Government of the Anglo-Egyptian Sudan.
We concluded by saying that we should transmit details to each other in writing, as we had agreed about the proposal in principle.
After this, having asked permission to point out some difficulties on our part, We submitted to him the following requests:
In the past, in Emperor Menelik's reign, a treaty had been concluded that the Ethiopian Government, having purchased the arms it considers necessary for itself, should not be impeded conveying those arms to the country. But now, since the Great European War, We were prevented carrying arms which we had purchased, and We asked the Prime Minister to permit us the purchase and conveyance of arms as of old. He replied that the British Government were unable to resolve the matter on their own, unless they settled this position on the arms embargo in conjunction with the French and Italian Governments; and that after consultation among the three governments about this they would let us know the answer.
Secondly, We had experienced great difficulty because the Ethiopian Government did not possess a sea-port which would bring about contact with foreign countries. It is a fact that skill and wealth are acquired when trade expands as one nation meets and encounters others by sea and by land. The entire object of the Ethiopian Government for the future is to get very close to foreign countries by undertaking the tasks of civilization. Indeed, our accession to the League of Nations last year proves our intention to work for civilization and to develop our country. Therefore, if the British Government were to give the Ethiopian Government a sea-port as patrimony, there would be eternal and unshakable friendship. Hence I said to the Prime Minister that it would give Us pleasure if he would let Us have a definite answer before Our departure from London.
Mr. MacDonald replied: 'I had not heard about this matter until now; I am not able to give you the answer immediately, since this has not been debated and determined by Parliament, and I on my own am not in a position to decide this. I shall, however, see to it that the matter be submitted to Parliament at the appropriate time, so that its advice can be obtained.'
On the same day the Archbishop of Canterbury, the Most Reverend Randall Davidson, gave a dinner party for Us, and We left Albert Gate at 7 o'clock to go to Lambeth Palace. After a very pleasant banquet in Our honour the Archbishop made the following speech:
'Your Highness!

It gives me very great pleasure to welcome Your Highness to Lambeth Palace which is the main centre of the English Church. From time to time I receive those who are the important repre­sentatives of the branches of the Church of Christ. But there has never before visited Lambeth anyone whose church stands, in terms of antiquity, in first place among the Christians of the world.
Your Highness! Your Church has an ancient history of about 1600 years. Its beginnings approach the even earlier period of the apostles of Our Lord. Your Church has a history which is related to the time of Athanasius and his companions. Your Highness is not only holding on to ancient traditions, but it is your glory to develop Christian civilization for the future and to spread the Christian scriptures among your people.

From your printing press issue not only ancient and modern religious books. But you yourself are an active participant in the work. The Ethiopian books which Your Highness has caused to be printed have an introduction by you: Everyone who studies the books of Chrysostom and of the monk Mar Yeshaq will derive much benefit.
It is not to be doubted that the main object of your present journey is to acquaint yourself with the modern western world. Be it in spiritual or in secular terms, your visit is to all of us a perpetual joy. I feel assured that your country's spiritual and secular wellbeing is well placed in your hands and that there is due to you every possible assistance for your beneficent endeavours.'
He concluded by saying: 'With cordial friendship and high hopes we wish that everything for which you have come here may prosper.'
On the 5th of Hamle (= 12th July), as the official visit ended, We went to Buckingham Palace and took leave of H.M. the King and H.M. the Queen. During the farewell visit H.M. King George made the following speech:
'Your Highness has given me great pleasure by your visit to England to develop and strengthen the friendship of our two governments. Hence, so that you may have a constant memorial of your visit to London and of your meeting with us, we are returning to you the crown of Emperor Theodore which the commander of the British army at the time of the Magdala campaign had brought back.'
Although the capture of Emperor Theodore's crown and its removal to England in no way affected Ethiopia's independence, yet to have it said 'this crown was the crown of an Ethiopian Emperor' and to have it appear in a foreign country did not please me. Hence H.M. King George's gracious permission that this crown of Emperor Theodore now be returned to Ethiopia was, I was convinced, a great mark of friendship; and since I felt very pleased, I expressed to the king my profoundly sincere gratitude.
On 11th Hamle (= 18th July) We departed from London at 4 o'clock in the morning (= 10 a.m.) to visit Cambridge University. Before coming to London, while We were still at Rome, the Vice-Chancellor had asked Us in writing to be gracious enough to visit the University. After We had reached London, he informed Us of his proposal through the Foreign Office, and We, therefore, went to carry out this engagement.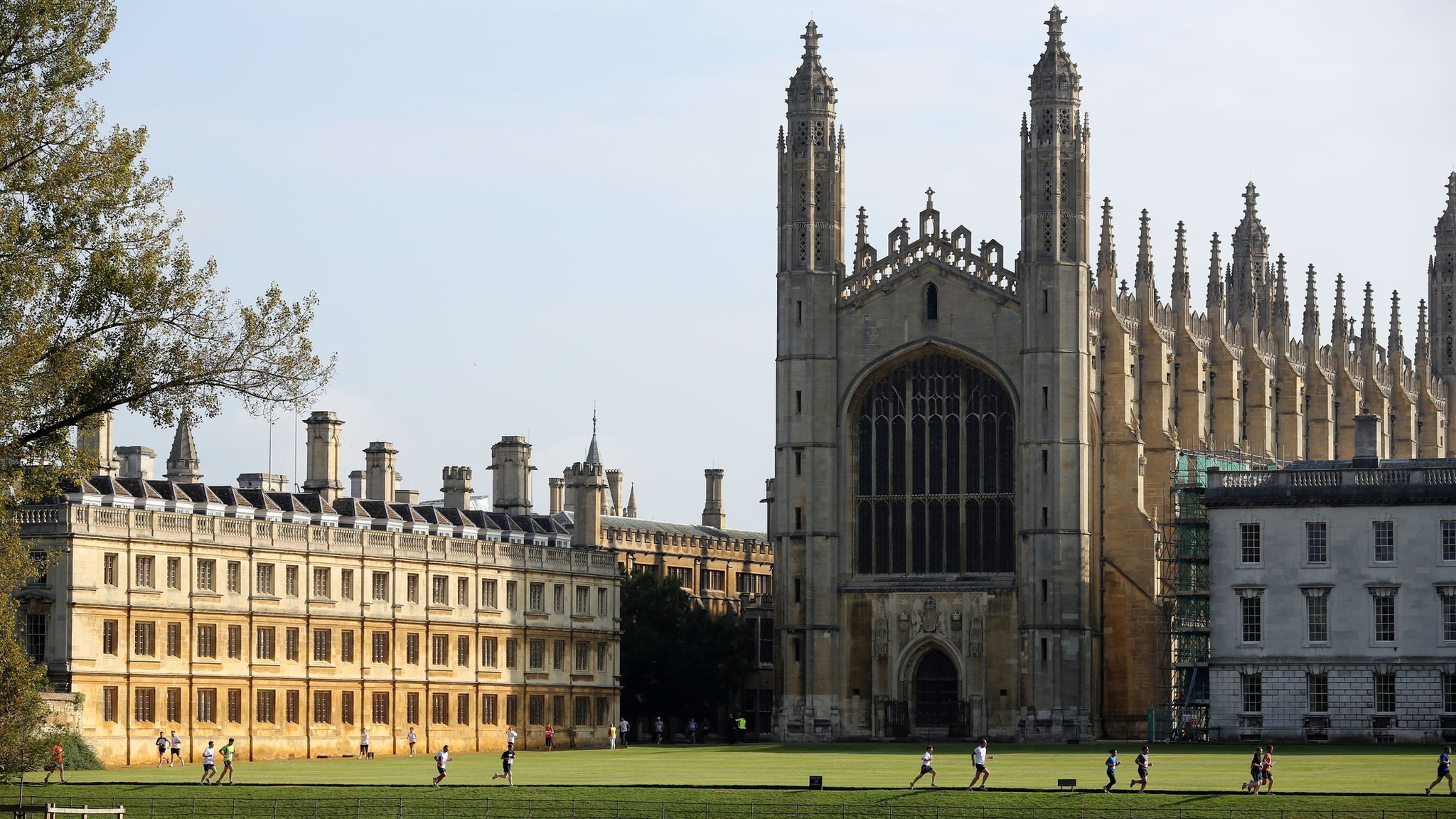 After all the professors of the University had given Us a respectful welcome, the University's Vice-Chancellor approached and said: 'Your Highness! As we have heard of your initiative and persever­ance in leading your country Ethiopia in wisdom and knowledge, we bestow upon you the honorary degree of Doctor of Law.' He then gave me the appropriate robes.
Immediately afterwards they arranged for Us a great luncheon banquet. At the banquet the Vice-Chancellor, Dr. E. C. Pearce, made the following speech:
Our African Heritage Online