As regards the visit to Us by the Crown Prince Gustaf Adolph of Sweden and Our ceremonial welcome to him
Before We became Heir to the Throne and Regent Plenipoten­tiary of the Ethiopian Realm, Swedish missions had set up a school at Addis Ababa and had begun teaching the English language and the gospels to Ethiopian children. These missionaries did not get involved in any political matters whatever, either inside the country or outside it, and they were engaged in teaching through goodness and generosity alone. After We had taken on the regency We caused their entire work to be investigated by the Ministry of Education. When We had convinced Ourselves that they had no thought other than teaching languages and religious knowledge, We did Our utmost to give them every assistance in the gradual expansion of their activities. Moreover, apart from extending to them aid at Addis Ababa, We arranged for them to build schools and hospitals at Harar and Laqamte and to help the people living in these regions with educational and medical facilities, while We gave them assistance with money and land. These missionaries lived in harmony with the people at Addis Ababa, Harar, and Laqamte.
Later on, in 1916 (= 1924), when We visited Europe and also went to Stockholm, the capital of Sweden, We mentioned to King Gustaf, in the course of friendly conversations, that the Ethiopian and Swedish peoples could get very close to each other.
On Our return from Europe to Addis Ababa We erected, with Our own funds, the Bet-Sayda Hospital and appointed Dr. Hanner whom We brought from Sweden and who was well-known for his surgical work; in consequence many sick people were treated and restored to health. Furthermore, We arranged that he should purchase, import, and set up the diagnostic instrument called X-ray which had never before been seen in Ethiopia; in consequence the medical work of the Bet-Sayda Hospital became progressively more extensive and successful.
Subsequently, We engaged from Sweden the great scholar Dr. Kolmodin who was to serve as adviser to the Ministry of Foreign Affairs; he proved to be of great assistance to Us, but he died at Addis Ababa and, a little later, We had his remains taken to Sweden. After this We asked for General Virgin in place of Dr. Kolmodin and arranged for him to come to Ethiopia where he was of great assistance to Us. These two Swedish advisers rendered services as if they were Ethiopians, and Our ministers, in their respective departments, expressed their pleasure to Us.
We also brought Captain Tamm and four other army officers, and when We had built barracks at Gannat they offered instruction in military studies and trained for Us many young men.
For these reasons there were many Swedes living in Ethiopia, and consequently We granted permission to establish, at the request of King Gustaf, a Swedish Consulate at Addis Ababa. Finally, the King informed Us officially in 1927 (= 1934/5) of his wish that his heir to the throne, Gustaf Adolph, should come to Addis Ababa on a return visit for that which We had paid to the King in 1916 (= 1924). We had plans drawn up by European architects for a palace in which We might receive this important guest from a friendly nation, and it was built and completed within a year.
                                                                                Swedes living in Ethiopia
But Italy never ceased to look jealously upon any act of civilization that was being carried out in Ethiopia; and when there remained only some 20 days before the arrival at Addis Ababa of Our guest, it appeared to her that she could prevent the reception of Our guest. On 26th Hedar 1927 (= 5th December 1934) she entered Our realm at Walwal, launched a surprise attack and killed many of our men. There were at once many Italians who spread rumours in the city suggesting: 'In the present troubled times the Swedish Crown Prince will not come to Ethiopia but will turn back from his journey; the war is bound to begin before the new year.' We were very apprehensive thinking that, if this rumour were, perhaps, to be true, it would cause much sorrow to Our distinguished guest and to Ourselves.
Italy interpreted everything We were doing for the sake of civilization by a completely different reasoning, and We were not oblivious of her rumour-mongering before all the world. The story which proves this is that, when We despatched representatives on a return visit to all the governments which had sent envoys to Our coronation held in 1923 (= 1930) and sent Our heir to the throne to England, France, and Italy, as well as envoys to the other governments, one of these countries was Japan where We had despatched, to Tokyo, Our Foreign Minister Blattengeta Heruy. When he returned having accomplished his mission, the Italians began spreading rumours in the newspapers to the effect that Ethiopia and Japan had concluded a separate secret treaty and, apart from this, Ethiopia had granted a concession of 3 million hectares of land to a Japanese company. The Italians were, of course, perfectly aware of the fact that we had concluded no such secret treaty or concession, but their spreading of rumours of this sort was because it seemed to them that the British and the French, who were our neighbours, would be as envious of us as they were. Ethiopia and Japan, apart from concluding, earlier on, a treaty of commerce like other governments, did not even have negotiations-let alone a secret treaty or concession! They published an even worse story in the press to the effect that the Crown Prince of Ethiopia was to marry a Japanese princess. For this reason Our Foreign Minister summoned the Italian Minister, Count Vinci, and asked him: 'Why does the Italian press bring out mendacious news of this kind about our heir to the throne? Are you yourself not well aware that our Crown Prince is married to a wife from his own country?' The Minister replied: 'This matter occurred by mistake and I shall, therefore, arrange for this error to be corrected.' A week after this conversation he notified the correction of the mistake.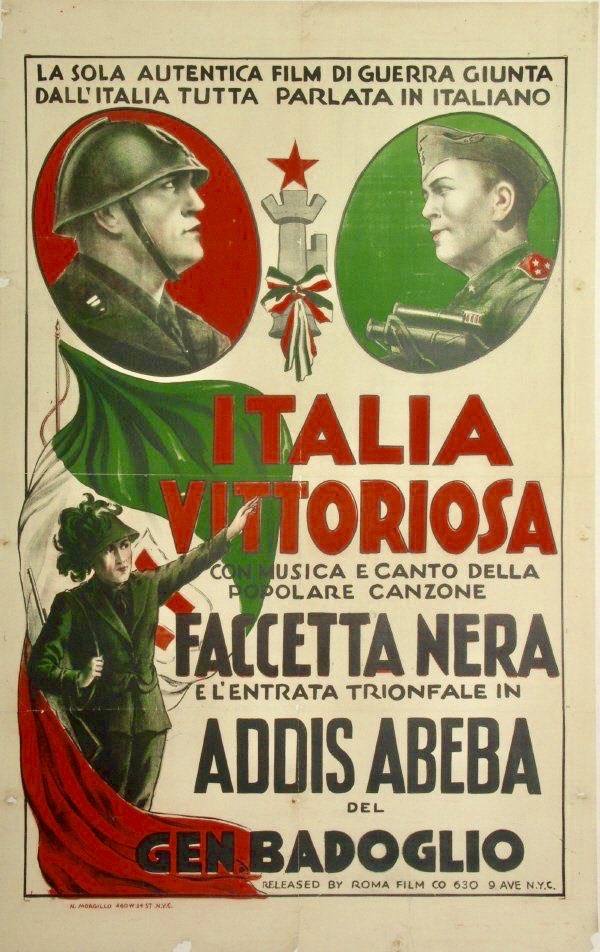 Our raising this story now is not that We are able to conclude writing about the lying reports the Italians have been issuing against Us but rather because these matters are connected; but let us return to the description of the reception arranged for Our Swedish guest.
Although the Swedish Crown Prince, H.R.H. Gustaf Adolph, had heard about Italy stirring up unrest by launching a surprise attack upon Our territory at Walwal, he did not consider turning back from his journey and arrived at Addis Ababa in the month of Tahsas on the day that had been fixed, i.e. the Ethiopian Christmas.
With him were his wife, Princess Louise, his daughter Princess Ingrid, and his son Prince Bertil as well as other persons in his suite.
The princes and notables of Ethiopia, including even the ordinary people, were conscious of the very firm friendship existing between the Ethiopian and Swedish nations and they felt great pleasure at seeing the Crown Prince and his family. After such a ceremonial welcome of profoundly felt friendship had been accorded to him for about a week, he returned to Sweden.
Our African Heritage Online