We proclaim mobilization
In all the civilized world, if one state seeks to wage war against another, it announces its intention of doing so. After such an announcement has been made, the diplomatic representatives of the two sides return to their home countries. If their citizens so desire, they may also leave.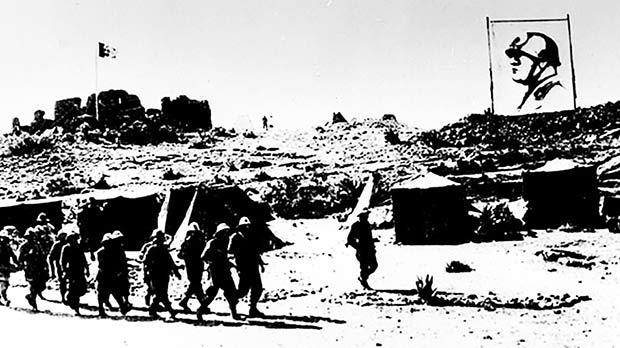 But Italy continued making announcements that she had no intention of making war, while in fact she had long meant to wage war against Ethiopia, and for the past three years had decided upon it and had begun preparations. However, at some time, when the occasion arises, revelations are bound to occur, and so General de Bono has now spoken of it in the book which he has published about the war. And since this has been confirmed by Monsieur Mussolini's signature, it is not possible to claim that it is a lie.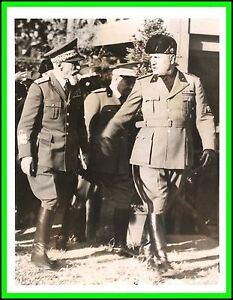 Benito Mussolini & General Emilio De Bono
When We heard of the despatch by Italy of war materials and large numbers of soldiers to her colonies of Eritrea and Somaliland, up to the realization of the time-table she had fixed to start the war, We made enquiries through Our Charge d'affaires at Rome; a reply was then issued which no-one can accept as true, i.e. that it was as a safeguard against a surprise attack the Emperor might be launching against their colonies and that there was no other reason.
Since this was allegedly the reason, We made it known by radio to Italy and the whole world that We on our part were not thinking of a scheme of this kind.
Although We made this announcement, Italy did not interrupt the despatch of military equipment and troops. There were no factories to produce war materials in our country, in order to make preparations on our part. We did not have enough money to make purchases abroad. When We asked for loans, Italy's resolve to make war being well known, We did not find anyone who would lend to Us. Furthermore, since Ethiopia and Italy had signed, with approval, what is laid down in the covenant of the League which the nations of the world had set up at Geneva, it seemed to Us that, if any kind of dispute arose between us, the matter was to be looked into by the League in accordance with the covenant with a view to being settled peacefully. Over and above this, if a dispute that arose between the two governments could not be settled by diplomatic negotiations on the basis of articles 5 and 7 of the Treaty of Friendship which the two governments specifically concluded on 21st Hamle 1920 (= 28th July 1928), then the matter was to be disposed of by arbitrators, but in any event there was to be no war between them for at least 20 years. Italy had claimed to be one of the great civilized nations, and it, therefore, seemed to Us that she would not violate the covenant of the League. Moreover, by virtue of the fact that We did not suspect that Italy would start a war without notifying her decision to engage in hostilities, as the heathen of olden times used to do, We had not proclaimed mobilization from the moment of the Walwal attack, on 26 Hedar (= 5 December 1934), until 22 Maskaram (= 3 October 1935} when she began the war with her attack on Adwa.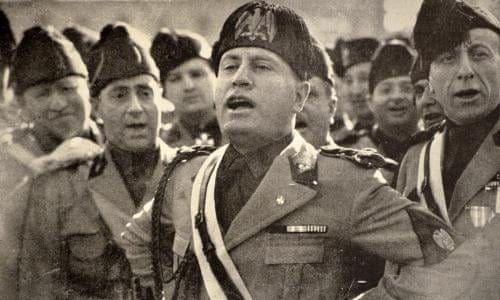 But the Italians were well aware of the disposition of Our troops, in remote places and in the fringe areas of the country. As We entertained some suspicion that they might await the rainy season, when no-one would be able to march on the roads, and then launch an attack, We directed that a certain number of reserve troops from each unit should come to Addis Ababa.
Because their homes were very far in the West and South of Ethiopia, the rainy season had started by the time they were ready for their journey. As rain and mud made things difficult for them, they began to arrive at Addis Ababa only by the middle of Maskaram (late September), although they had set out in the month of Hamle (July).
But while the Italians were offering deceptive words to the League of Nations and pretending, on one hand, to seek conciliation, they despatched, on the other hand, war materials and troops. After they had completed all their preparations, crossed the border by aeroplane, on 21st Maskaram 1928 (= 2 October 1935), without informing either us or the League of Nations of their decision to begin the war; they flew to Adwa and dropped bombs on the city, slaying old men and children, women and priests; they also set fire to the principal buildings.
Perhaps thinking of it as a precaution, We had given orders for a Red Cross Society station to be set up at Adwa; and this, too they set on fire.
In the civilized world of the present time, when one state intends to wage war against another it will not do so without notification. But Italy, without regard to her honour and good name, apart from some ephemeral advantage to her, began the war without any declaration whatever; it cannot be doubted that this will bring shame to her history.
Apart from this, the Italian Minister at Addis Ababa, Count Vinci, caused Us great difficulties. If it were a government like the states of the civilized world, it would have been right for Italy to instruct her Minister to notify her decision to go to war and then to recall the Minister. We would then have informed all Our subjects, via Our Charge d'affaires in Italy and Our Consul at Asmara, that they should leave Italian territory. Had Italy recalled her Minister without declaring war, it would undoubtedly have been in order to stop us preparing ourselves and proclaiming mobilization, yet we would have recognized that it was for the purpose of war. Or again, if we did not expel her Minister by force and he had been involved in some major incident, it would have been Italy's intention to have us condemned in the eyes of the world, claiming that Ethiopia had acted with violence of this kind against the Italian Minister.
                                                                 Count Vinci and Emperor Haile Selassie
While we had begun to follow the path of international civilization, We were convinced that it would not be proper to engage in lawlessness and to retrogress like Italy; We therefore notified the Minister and consuls, their agents and all their other subjects, to return to their country by the nearest possible route when no harm of any sort would befall them. Hence it was arranged that they should leave by the route nearest to them: those in the east by way of Jibuti, those in the south via Mogadishu and Kenya, those in the west through the Sudan, and those in the north by way of Asmara.
Even if we had detained as prisoners till the end of the war the subjects of a state which had unleashed the violence of war, without a declaration, and infringed the covenant of the League of Nations, we would not have been reckoned wrongdoers. But as We intended to seek peace, We were unwilling to do this. However, although We pursued the path of peace, the (Italian) Minister, without taking this into account at all, refused to depart until the consuls, agents, and Italian citizens who were resident in the various provinces had all left. Thus, to make things really difficult, he summoned the Magalo agent to Addis Ababa instead of going by way of Mogadishu which was not far from him.
Worse than all this, the Italian Minister abandoned his erstwhile habit of going about Addis Ababa by car and now went on horseback instead-having a servant, also on horseback, follow him holding the (Italian) flag and carrying a revolver in his belt. He even started to go on ordinary roads on which no ministers of foreign countries, nor even the important people of our own, would venture. The soldiers who had been ordered to come for protective duties had just begun to arrive at Addis Ababa, and when they saw this Minister of an enemy power going about the capital in such a procession, We heard that their blood was boiling and they began to look upon this with hostile eyes. We were concerned, therefore, that, if by any chance he got involved in an incident, everything We had hitherto patiently endured for the sake of peace would be in vain. We informed him, through an intermediary, that he was to stay quietly in one predetermined place until the agents who had been summoned arrived, and accordingly it was arranged that he should remain at a certain place. But what We had done for the sake of peace and security they interpreted in an unfavourable sense and spread the rumour that we had detained their Minister in prison.
Our African Heritage Online