Town Hall meetings on COVID-19 Vaccinations and Testing begin today, Monday August 9th, at the Alexandra School, Queen's Street St. Michael.
These Town Hall meetings were supposedly created to " give Barbadians  the opportunity to voice their concerns on the COVID-19 vaccines and the possibility of mandatory vaccines for job retention in certain fields of employment".
In this article the African Heritage Foundation (AHF) questions the relevance of these Town Hall meetings after the fact. What is the sense in having these particular meetings after the roll out of vaccines has taken place? The people of Barbados have voiced their opinions on the matter of the vaccines in a protest walk that was held on the 7th August, that saw approximately 2000 people (according to local media reports) saying that they were firmly against any form of mandatory vaccine taking, be it employment related or not. The reality of these Town Hall meetings is that they are being held as a result of an unexpectedly low acceptance of the COVID-19 vaccines by Barbadians. It seemed that the government of Barbados thought they could scare people into taking the vaccine, while discouraging them from following the science of the creation of this COVID-19 drug and listening to reports of serious side effects being experienced by a number of persons who have taken the jab. The old society of scardy cats created by a foreign religion (European Christianity), that advocates fear over knowledge and good old common sense is fading and a new society of brave hearts is arising. A society who will not be silenced or dumbed down, and one that is willing to stand up for their liberties and rights.
The people of Barbados have all the information they need when it comes to this COVID-19 vaccine. After all, the government seems to forget that we live in the age of technology and free flowing information. Added to this the government of Barbados must understand that Barbadians are not stupid people. The  quiet complacency of a fear riddled people created by European Christianity is now not enough for the government of Barbados to embark on its own Jim Jones styled mission. The people of Barbados will not locate its only source for information on COVID-19 vaccines from a government that does not have the best interest of its people in mind or at heart, as it pertains to the COVID-19 Pandora's Box it has opened.
Why has not the government seen it fit to hold such Town Meetings relating to the use of natural herbs for the strengthening of immune systems, and to fight against viral infections? Why will this government not release cannabis for its people to use within its traditional cultural medicinal applications to fight against contracting the COVID-19 virus.  Why are we being asked to follow a one size fits all solution given to us by international regulatory bodies that have historically not had the best interest of humanity in mind as they unfold their various policies. Never forget it was some of these international bodies that said cannabis had no medicinal usages and thus rightfully belonged in a classification of dangerous drugs.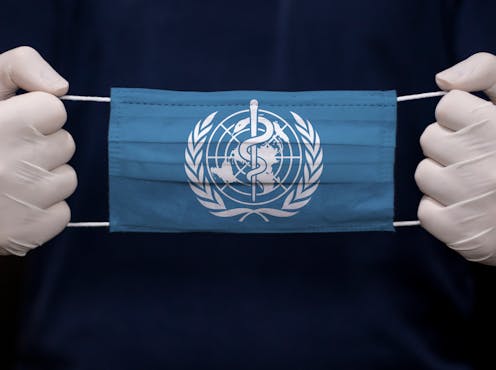 Reported from the Jamaican Gleaner, " Labour and Social Partnership Relations Minister, Colin Jordan, said workers are protected by the Employment (Prevention of Discrimination) Act, which, among other things, prohibits discrimination on the grounds of a person's medical condition. "Additionally, employers are prohibited from requiring a person to be tested for a medical condition either as a precondition for entering into a contract of employment or as a condition for continuing employment. This prohibition is subject to if the test or knowledge of a medical condition is required because of what is called a genuine occupational qualification." Jordan said that a genuine occupational qualification is when a requirement is an inherent requirement or absolutely necessary for a particular position or function. He said there could also be a legal requirement, as in the case of persons working with food preparation."
As it stands now, persons can acquire a legal document that provide them with exemption from taking of mandatory vaccines to work in any field, or travel to countries that require vaccination for entry. A lot of Barbadian people are of the opinion that children must be vaccinated to attend school. Again, parents can fill out an exemption document that allows their children to attend school without vaccinations. The Rastafari community has been doing this as their preferred way of living does not advocate for the taken of foreign substances into their bodies, especially if the substances is deemed unsafe or if much knowledge is not known about the particular substance. The question is can people still use these forms so that they can be exempted from taking the vaccine without penalty?
AFFIDAVIT
DECLARATION OF VACCINATION EXEMPTION
"EXEMPTION FROM IMMUNIZATION", I hereby declare that I  (YOUR NAME) withhold my consent and let it be known that I am exempted from any and all vaccinations on the grounds that such is contrary to our personal/religious beliefs.
IMMUNIZATIONS OF A PERSON SHALL NOT BE REQUIRED FOR EMPLOYMENT, ADMISSION TO A SCHOOL OR OTHER INSTITUTION…. IF THE GUARDIAN, PARENT, OR ADULT WHO HAS ASSUMED RESPONSIBILITY FOR HIS OR HER CUSTODY AND CARE IN THE CASE OF A MINOR, THE PERSON MUST FILE WITH THE GOVERNMENT AUTHORITY, A LETTER OR AFFIDAVIT STATING THAT SUCH VACCINATION IS CONTRARY TO HIS/HER BELIEFS…
BARBADOS VACCINATION EXEMPTION
Exemption has been approved by The Laws of Barbados for school entry and/or attendance under the Health Act, Cap.44, Health Services (Communicable & Notifiable Diseases) Regulations, Regulation 12, Section (g) (ii) (b): "Provided that a certificate of immunization against any of the diseases specified in the Fourth Schedule shall not be required in the case of a child whose parent or guardian produces to the Head Teacher an affidavit stating his religious persuasion and that he objects on religious grounds to the immunization of the child."
 INTERNATIONAL VACCINATION EXEMPTION
Exemption has been ratified and approved by all United Nations members under WORLD HEALTH ORGANIZATION International Sanitary Regulations Article 83, Chapter IV: "each individual has the right of vaccination exemption."
SUBSCRIBED AND AFFIRMED TO BEFORE ME ON THIS ­­­_____ DAY OF _______________, 2019.
______________________________                                               
Date                                                                                       
_________________________________
JUSTICE OF THE PEACE
"That men do not learn very much from the lessons of history is the most important of all the lessons of history." – Aldous Huxley  
The Trans Atlantic Slave Trade was an economic venture. The brutality of slavery as we know, was to establish the ultimate control of one human being over another. The guise they used to embark on their mission to capture and enslave Africans for forced free labour, was civilization. They said they wanted to civilize the savage African. We are witnessing the dawn of a new wave of planned economic advancements  for the few that are already economically advanced. The guise no longer is civilization, it is now health.
Depopulation is founded on economics and world sustainability as touted by those who endorse that narrative. On the other hand the most demanded global commodity has been created in the form of this vaccine thing. Forced labour is no longer needs to drive economic production in this case, they now have the buy in from almost all governments internationally due to established one world authorities like the FDA and CDC that set the rules by which governments play. Governments now have to face divided societies and the wrath of those who will not have their liberties taken from them by force or trickery.
It is the final assertion of the AHF that like the cannabis public consultations, it will be a matter of have your say and then we will do as we had always planned to do.
                                                           Shantal Munro Knight · CEO Barbadian Medicinal Cannabis Authority
Town Hall meetings will not give Barbadians a say in this matter, only revolutionary action will. Barbadians must sacrifice for their own liberty and withhold their spending power from businesses that require their employees to take the vaccine to retain their jobs. We the people of Barbados will not bow to any Government or private sector  bullyism.
Ras Simba Akoma for the African Heritage Foundation