I really did not want to give much energy to the attire of RiRi as she was honoured with the title of National Hero, as I have long taken the position that the hypocrisy and ignorance of  the Barbadian politician, and a large percentage of schooled is limitless.
However, I was quite amused at popular Jamaican dancehall artist Mr. Vegas who tried to give substance to the fluff of RiRi's questionable attire on the evening in focus. I was even more amused at the comments that followed. One would think I would have better things to do with my time than to include myself in the national conversation surrounding million dollar nipples, lol. I am quite sure that less valued nipples would not have been given the pass RiRi's were. Anyway, forward to Mr. Vegas interpretation of RiRi's dress. I will give my thoughts to each of his points in RED.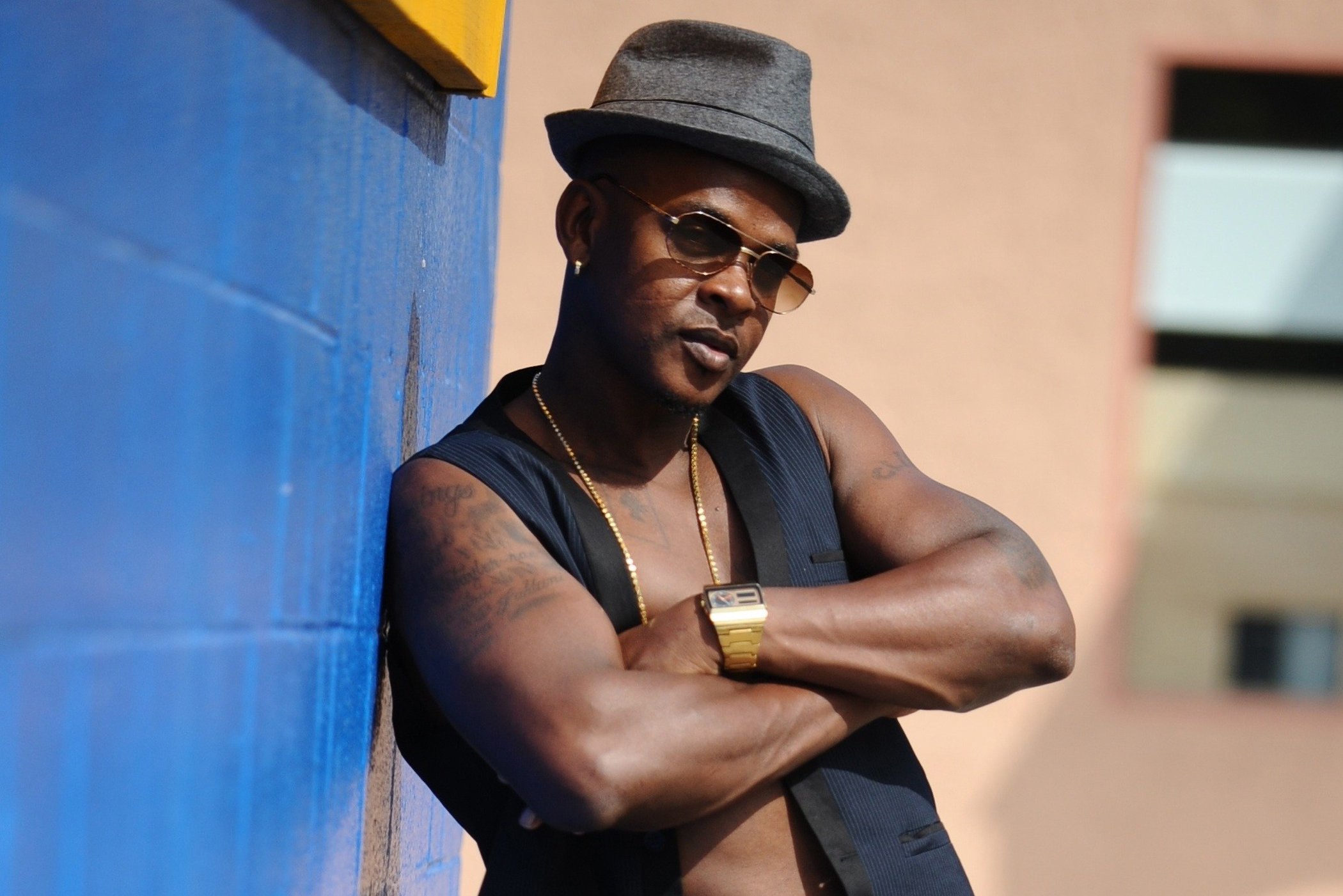 RIHANNA ATTIRE WAS A SYMBOL OF THE AFRICAN QUEEN WHO WILL NO LONGER BOW TO THE EUROPEAN QUEEN. Really? What African Queen would this be? To be honest the dress looked very European in style. It looked similar to what we see the Queens from the Roman era wearing. Something like "what's her face in "Game Of Thrones". The Dragon Queen lady!
1. THE DRESS WITHOUT SLEEVES WAS DELEBERATE. THIS STYLE OF DRESSING WAS FORBIDDEN IN PLACES, SUCH AS, PLACE OF WOR-SHIP, COURT HOUSES, ETC.
This must have been the best point made, however one must wonder why this form of dress is not allowed in the places mentioned above. We must also note that it is not European culture that does not allow for sleeveless attire in certain places. So really for me this point is neither here nor there.
2. THE COLOR OF THE DRESS REPRESENTS THE EARTH WHERE THE AFRICAN WOMAN COMES FROM, AND A TESTAMENT THAT EVERYONE CAME FROM THE BLACK WOMAN.
Ammmmmmm, I have always understood from and African perspective that Green represented nature, and the continued cycle of growth found therein. Brown is also an earth tone, but one as drab as Britain itself. Did you know that Brown is a funeral colour among the Akan people? Well maybe the colour was fitting as it was a funeral of sorts. The funeral of the position of head of state once held by British Royalty. I am calling the woman's dress brown, but it could be a mustard which is like a dirty yellow. Yellow represents wealth. I wonder what a dirty yellow represents? 
3. THE BREAST WITHOUT BRA SIGNIFIES BIRTH (BIRTH OF A NATION), AND WE WILL NO LONGER FEED YOUR CHILDREN.
Now this is the point that made me draw for my laptop, lol. Within the African woman's time in slavery she was left many time breast and bottom exposed for the pleasure of massa. Her breast were exposed and nipples ready to nourish her oppressor. It is the covering of the breast in this colonial context that signifies to massa that we will not feed your children again. It is massa who caused nakedness to be sexualized and distorted. When RiRi uses her nakedness as part and parcel of her sexuality, she does not represent an African ideal or even a Caribbean moral compass. I have seen ceremonies in African countries were the women were bare breasted. However, it was as it they were fully clothed as their nakedness does not carry the connotation of sex. Time and place I always say. Many parents defending RiRi's nipples would not like to see their daughters dressed in this way. If RiRi had really big breast would this have been ok as well? If RiRi had come with ass out, ignorant people would still be defending her behaviour. RiRi is a big start and has millions, so to the average Bajan whatever she does is ok. The lady in Red her buddy chastised Bajan artist for a gun songs, yet she makes RiRi who shot a whole man down a National Hero. What is the message here?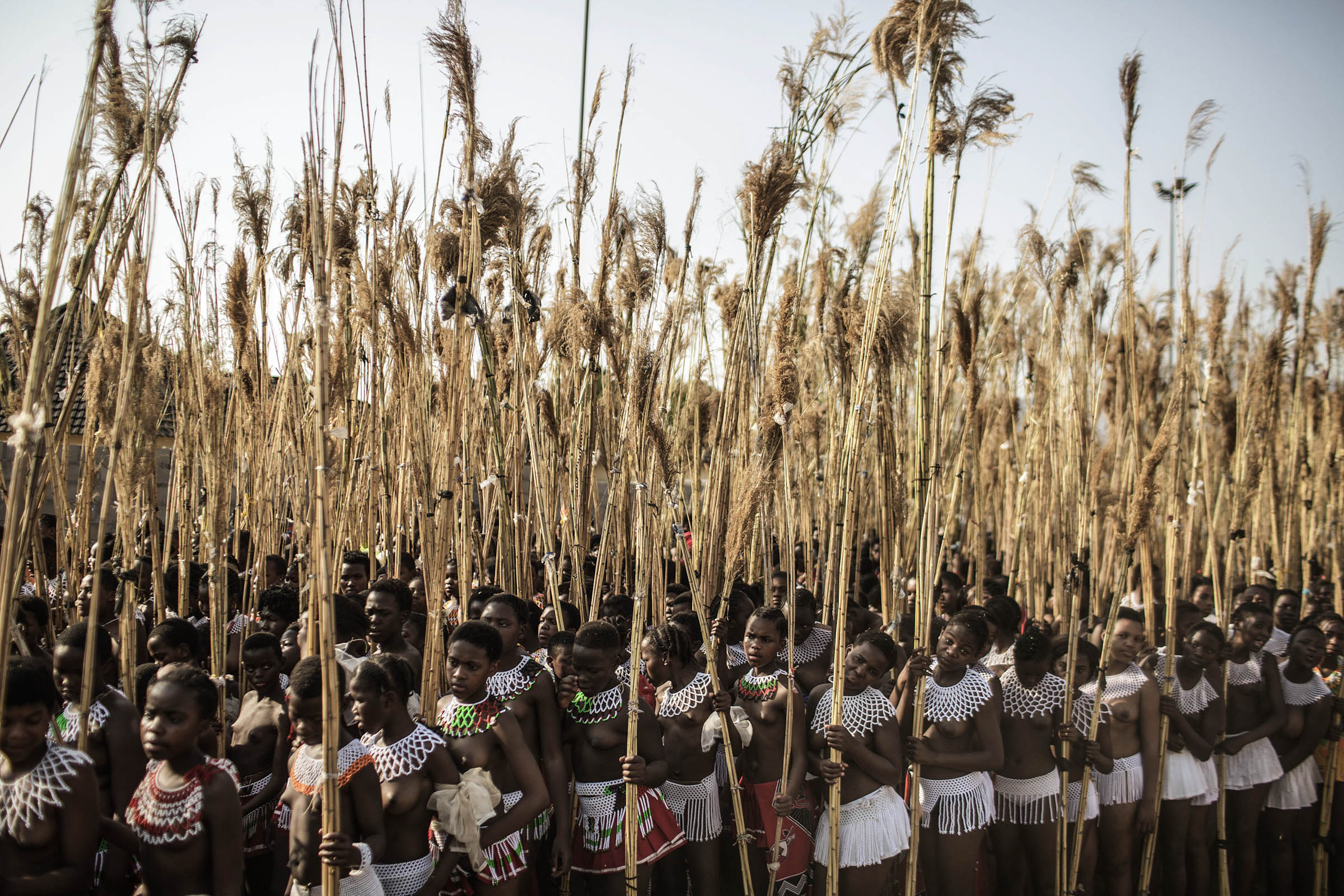 4. HER HAIR (LOCKS) REPRESENTS THE SERPENT (WISDOM, ELECTRICITY, STRENGTH).
HOLD THAT INNA UNU FACE OPPRESSORS AND BLACK OVERSEERS. Locks representing the serpent hmmmmm! What do serpents represent in African cultures? They represent many things, but for the sake of this article, I look at the Python, a big strong snake. In former times death was the penalty for accidentally killing a python, and a fine was imposed for merely meeting the creature. A child touched by a python is claimed for the priesthood, which exacts from the parents fees for maintenance. The python contains the spirit of a god of wisdom, bliss, and benefaction. A native who meets a python has to say, "You are my father and my mother, be propitious to me." Legend mentions 2000 wives of the python god who are secretly married to the priests. In wild orgies in connection with festivals for worshiping the python these women dance themselves in to hysteria. One would think if locks represented such great things as wisdom and strength, fake locks would construe a misrepresentation that would show the opposite to what real locks represent. So in my mind fake locks represent a weak mind, weakness and death ( no electricity).
With a slew of dancehall music that objectifies and relegates women to the roles sex toys, it is not surprising to see Mr. Vegas supporting RiRi in her Eurocentric/American mode of sexuality. From Sara Bartman to RiRi, the colonized Black female body continues to be exploited  for base sexual usage. 
Higher the mind, the more Royal the dress code.
Seeing that homosexuals are beating their chest loud and hard under the woman in red, maybe it was her kissing a girl and liking it that was a consideration in the decision to make her a national hero. lol. Who knows, friends keep friends company and in company. 
Ras Simba Akoma