Westdene, a suburb of Johannesburg in South Africa is becoming a small paradise for graffiti lovers.  The vicinity has one of the largest graffiti collections in the country, all thanks to the Westdene Graffiti Project.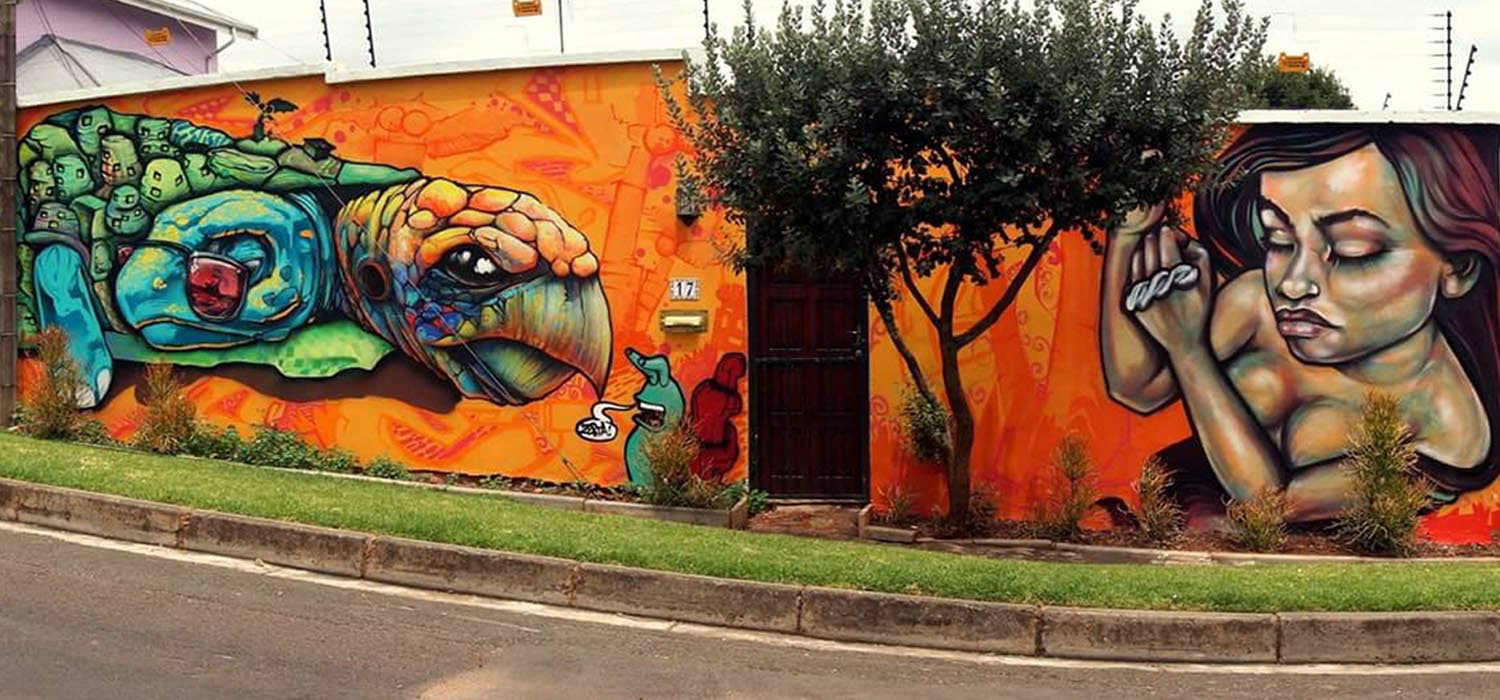 It is a community project where residents offer their walls to established artists. It is similar to what the African Heritage Foundation is working to accomplish with its 'Liberty Murals Project", a house of murals. In Barbados murals have found homes on school walls, government building walls (community centers) and such like, but hardly on the walls of our homes.
South African visual artist, Senzo Nhlapo said "we are trying to also empower our community using art and that is why we are putting ourselves into trouble. Let's now start communicating with the property owners of the buildings targeted by Graffiti artists and make this art legal. Let's  also create a relationship with the people that artist  want to use their wall surfaces".
This unprecedented project has seen many residents offer their walls for painting. It is hoped that Barbadians will warm up to the idea of mural art in their homes and businesses, adding a new cultural component to our expressions of self.
From our knowledge this is the first time a project like this is being done, where people have voluntarily given their walls to graffiti artists to come and work on them and give of their time and skills. The art in Westdene is all around, and is truly beautiful. Barbadian mural artist and president/founder of the African Heritage Foundation Simba also sees his charity's idea for a house of murals as a game changer for artist in Barbados and Barbadian art.
While graffiti has long been synonymous with vandalism, attitudes seem to be gradually changing. Simba is of the opinion that graffiti and murals are one and the same,living on separate sides of the law.
To date, more than 50 works by prominent artists have adorned the walls of houses throughout the suburbs of Westdene South Africa. It is hoped that the AHF's "Liberty Murals" will also inspire a welcoming of home murals, giving artist more work opportunities and exposure. The charity hopes that as mural arts embraces the hearts and walls of Barbadians, financial institutions will make it possible for their clients to access small loans to facilitate home mural art.
Let us continue to beautify Barbados with an art renaissance of sorts.
African Heritage Foundation