On Hamle 7, 1932 [July 14, 1940], a meeting was held in which Etchege Gebre Giorgis, Fitawrari Biru, Dejazmatch Abebe and Dejazmatch Adafrisaw were in attendance.
Speaking on behalf of the noblemen, the Etchege said: "if the reason why the British government minimized its assistance has to do with an anticipation of an arrangement with Ethiopia, why do we not extend a concession and in exchange receive full assistance. The only thing that demoralized our troops in 1935-36 was the airplane, and since we have not received an airplane in assistance, our alternative is to go ahead and die; we do not have the reliable weapons that would permit us the certainty of waging a victorious war."
After the noblemen expressed their views privately, Ato Wolde Giorgis and Ato Lorenzo were summoned to join the discussion. Recalling his previous report about the internal situation in Ethiopia, Ato Lorenzo said, "the number of rifles that already has been provided in assistance is not that small. I do not see any reason for us to retreat while 18,000 rifles with two million rounds are available. We should better go to our country, fight and die there."
Etchege Gebre Giorgis replied: "there is nothing in my suggestion that alludes to the idea of a retreat. All we proposed was to explore ways and means to offer a concession… in order to get adequate assistance in return."
Ato Wolde Giorgis intervened… and said:
Whether or not British policy seeks to obtain certain advantages from Ethiopia, the fall of France has broken its will. I guess, when the two governments talked about giving support to Ethiopia, their intention was to get full advantage in return. At the moment however, Britain is alone. It has ran short of sufficient forces to defend what it has, let alone seek aggrandizement. In a world so disturbed by war, the fate of Britain itself is not clear. It will be much better for us to enter our country and die there rather than staying and perishing here. If Britain is victorious, even if we have died, Ethiopia's freedom will not have been destroyed. If Britain is defeated, however, whether we stayed here or returned to our country, both we and Ethiopia are doomed.
Finally, We reiterated that, "we ought to do what our forefathers have done. We must return to our native country and die there. There is nothing that has not been done, as I have explained to you, to get adequate assistance," and, on that note, the meeting was concluded.
On the same day in the afternoon, Colonel Sandford left to meet with the governor-general. Captain Steer stayed behind with Us, but Sandford telephoned and summoned him. After meeting with Sandford, Captain Steer returned to Us with the following message:
I was disappointed by yesterday's discussion with the governor-general. But now I am happy. A telegram has been sent out to the High Command in Cairo asking to bring here the people in Kenya and all the others whose presence Your Majesty has requested. The governor-general has also concurred with Your Majesty's proposal. We have agreed to complete the preparations within a month and then to set out for the campaign. I was directed to stay behind and leave with Your Majesty. For the time being, however, I will be going to Gedaref because the governor-general asked me to accompany him there and assist him in the deployment of troops. He will be back on Friday. I would like to return before that. If not, I will be returning with him.
This matter is classified; it is not for general consumption. We are headed for Gedaref to organize the deployment of white troops.
After this message, Sandford also came to see Us. We told him what We discussed with the governor-general on Hamle 6 [July 13]. Colonel Sandford, on his part, said, "this morning, on the basis of the discussion I had with the governor-general, I proposed the following idea to him. That is, if Your Majesty's departure will not certainly happen within a month, I said let me go ahead. The governor-general once again changed his mind and agreed with the idea of my entering Gojam ahead of you." So Sandford informed Us that he was determined to leave sooner rather than later.
I replied,
The next tasks were the immediate transport of the people from Kenya, Djibouti, Jerusalem, London; recruitment of the Ethiopians living in Egypt, Khartoum and its vicinity and their training as soldiers, and the distribution of my proclamation in Ethiopia soon. To find ways of implementing the proposal you just presented to me should not await another time. Nevertheless, my desire is to send a mission led by Azaj Kebbedde, which would take my proclamation and my seal into Gojam. Since I have so decided, I request you to transfer to him the provisions you prepared.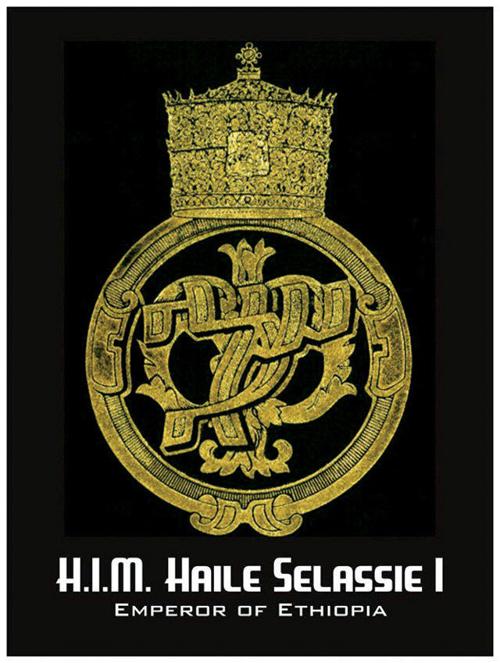 Colonel Sandford responded, "I must refer this to the governor-general, and in case my departure is decided, be willing to give me your seal," and he left to talk to the governor-general.
Our African Heritage Online