On Friday, January 3, 1941, at 11 a. m., We met with Major General Platt and We gave him all Our reports. After reading them through, he told us the following story about the status of military equipment.
We expect to receive a large amount of military material from the Middle East. We also hope it will reach us shortly. As soon as the equipment arrives, one after the other, it will be sent to Belaya. Thereafter, the people whom Colonel Sandford sent and those coming to meet Your Majesty will receive military equipment. The soldiers will also be trained there. What We plan to do at Belaya is temporary. Everything may change depending on circumstances. It is believed that the people who come to Belaya will face no problems.
I asked him the amount of equipment and money available at Belaya. General Platt responded…
The first round of camel transport has taken a thousand rifles and a hundred thousand [Maria Theresa] dollars. The second included some money, some grain, salt and things of that sort. We hope all these will be there shortly. Once the military equipment we are expecting arrives here, it will be transshipped there [Belaya]. Six thousand camels will be employed for this purpose beginning January. After February the number of the camels will grow to 15,000. Lorries will be available for technical workers and military officers and for emergency purposes. But the roads have not yet been made ready…
I replied:
If the said money and equipment are available at Belaya, and if in the future We are to receive more in large numbers, that is fine. I am asking this because as soon as I arrive in Belaya a number of patriots are likely to come to me and ask for weapons, clothing, and money. If I fail to meet their wishes, that would make useful propaganda material for the enemy.
General Platt explained:
I concur with Your Majesty on this matter. Our plan is not to mass military hardware at Belaya, but rather to store and organize the necessary provisions for the coming dry and rainy seasons. Therefore from the end of February, 15,000 camels will serve to transport a lot of things. I have learned that the captured military equipment has been delayed until the good items are separated from the bad, and we will dispatch them as soon as we receive them. I understand the importance of inspecting military equipment. The rifles that we already have sent were for the purpose of propaganda. In the future, we will provide whatever is needed.
[The emperor:]
As I have already told Major Wingate, I want to send Fitawrari Biru to Begemdir, first, to inspect the military equipment there, and second, because the patriots of Begemdir and its vicinity have asked Us to send Our representative to them. I want Fitawrari Biru to get everything he needs to proceed with the people who are with him at Gedaref. For this reason, I would like to ask you to send out instructions so that he may be able to get all the possible assistance, including a physician and a radio.
[General Platt:]
I will do everything I can. However, I regret that a physician and a radio are not available. We did dispatch a telegram to the Middle East requesting physicians. In the meantime, let me tell you that the physician in Rosaires has been instructed to attend Your Majesty on your journey. With regard to the Red Cross, since the representative of the British Red Cross Association is in Cairo, I will write a letter to General Wavell about it.

By the way, what does Your Majesty think about your journey to Belaya? I would like to know your complaints, if there are any, or is everything in order? Since our plan is to take Your Majesty on this route, We have to be extremely cautious….
I replied,
I would not like to enter my country complaining about unfulfilled things. But I would be pleased, if my soldiers, whose presence I requested a long time ago, would arrive  before I leave. I also want other things like this brought to completion but in no way would I like the day of my departure postponed for these reasons.
He said, "your soldiers will be here by the end of January at the latest and will be sent to Belaya as soon as they arrive."
Then he asked, "does Your Majesty agree that the time is right for entering Ethiopia?"
I answered,
I already have told General Wavell and you that I wanted to enter… in August. But I was asked to stay until everything was organized. That is why I remained here until now. It is still my earnest desire to start doing my job from within my country.
General Platt asked again, "do you believe that Belaya is the right place?"
"I have not seen Belaya before. But I am pleased with the security preparations en route,  and the precautions to be taken after I arrive there; therefore I hope it will prove suitable," I replied.
He then said,
I gather Captain Critchley, who just returned from there, has met with Your Majesty. Captain Critchley has surveyed Belaya and reported to me that it is well suited for defensive purposes. I believe it should be placed under tight military protection. If a better place is found, it is possible to change. But for now I do not think that there is any better place than Belaya.

From a telegram I received from Colonel Sandford, I learned that Your Majesty's presence in Ethiopia is crucial. He also suggested Wombera as your headquarters. However, I have a sense that Belaya is a much better place than Wombera.
I raised the issue of camp facilities. In response, he offered to discuss the matter with Major Chapman-Andrews. I told him that I was not requesting luxurious things but the basic necessities for myself, my noblemen, and workers, and asked him what needed to be done about this.
He replied,
For propaganda reasons, we have to announce that Your Majesty is back in his country. Since the Italians will look hard for you, we have to take maximum precautions. Nevertheless, it is possible to pitch small tents under trees. This matter can be settled there with Wingate. Concerning the large tent to be pitched for the guests who will be coming to meet Your Majesty, the situation should govern but it should be possible to do so.
"How about taking my noblemen and workers?" I asked him.
General Platt answered,
General Wavell, the Supreme Commander of the Middle Eastern High Command, intended that Your Majesty's journey be as secret as possible. We bear a great responsibility for Your Majesty's security, and we have to ensure that Your Majesty is safe from any possible danger. We also need to take the necessary precautions so that you may arrive at a set time. Thus, it is necessary to limit the number of people travelling with you to two or three. But after you have arrived in Belaya, all can follow you there.
I said to him,
I understand that all these precautions are taken for my security. The number of the people I would like to have with me is small. But still, I want all of them to travel with me. Let them leave immediately before I set out. When they start out, we will leak rumors, as was done with the first camel caravan, claiming that they are headed somewhere else.
General Platt said, "if this is the wish of Your Majesty, fine, they will go. Please give to Wingate the list you told me about earlier, and he will organize their transport. Wingate will also be travelling with Your Majesty."
And I thanked him for that.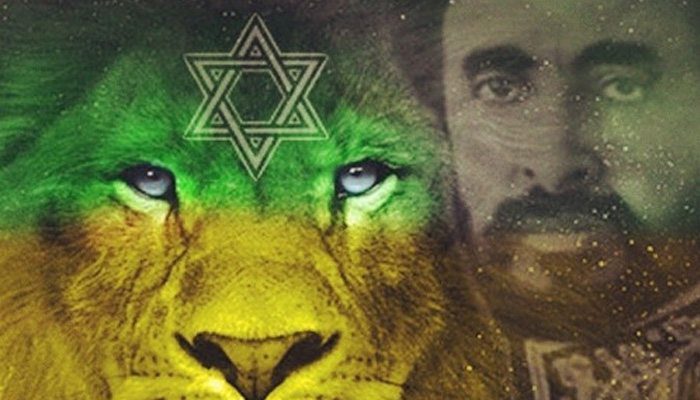 And then, General Platt asked me, "do you intend to take the Crown Prince and the Duke of Harer with you?"
"Yes, I am determined to take them with me," I replied.
He commented:
To my mind, it is better if you do not have them accompany you. The situation is very uncertain. There would be very grave consequences for the fate of Ethiopia and the throne if something unexpected happened to you. If there is bombing or the like when Your Majesty and the two princes are travelling together, that would be a great loss for Ethiopia. And what will be left for us to do? Therefore, it seems sensible that Your Majesty leave the Crown Prince here and depart alone. We will keep an eye on how things are developing, and I will make sending him my first duty when the time appears to be right. It would be good for you to think this over.
"Since it is also incumbent upon them to work for their country, it is a closed matter that they go with me," I answered.
General Platt responded, "I will inform General Wavell about your decision."
I said, "I do not think it is necessary. But do as you wish."
He added, "in the event of the Crown Prince and the Duke of Harer travelling with Your Majesty, I advise you not to stay together, but a mile or two apart."
"I am grateful for your counsel. I will see to it once I arrive in Belaya, and will be changing places depending on the circumstances," I said.
General Platt asked, "keep me informed about your movements."
"I will send you telegrams," I said.
Platt stated:
The plan to send Capt. Hubert Erskine through the south has been cancelled. General Wavell learned from your telegram to the Prime Minster that you would not permit the work Erskine was about to undertake. For that reason, he was not allowed to continue his activities in that region southern Ethiopia. I have also confirmed this matter to him. However, since Brocklehurst is believed to be a loyal officer he has been assigned to General Cunningham, the Supreme Commander of the Kenyan Forces to stir up rebellions, just as Wingate is doing for me here. As he said in the presence of Wingate and Chapman-Andrews, he is ready to assist you in terms of propaganda and political work. The intention of both of us is to do everything possible for the destruction of the Italians. There is nothing more or less to that. To that effect, I have received a telegram from General Wavell asking you to see and have a conversation with him [Brocklehurst]. Moreover, since General Wavell is prepared to send someone to help the operations from Kenya, Your Majesty should discuss the matter with Major Wingate, and tell him who should be contacted there.
I retorted,
You are aware that I did not accept the Brocklehurst and Erskine missions. I also think that you have seen in the telegram I sent to the Prime Minister that I am not willing to have any conversation with them. I do not understand why, after I sent that telegram, I am asked to see Brocklehurst. His assignment to work for General Cunningham in the capacity that Wingate holds in working for you is your business. Nonetheless, Brocklehurst's job has ramifications for my people not acceptable to me.
General Platt then told me, "it would be nice if, for the sake of General Wavell's telegram, Your Majesty be willing to receive and allow him to express his ideas to you."
I said, "the missions of Erskine and Brocklehurst are not in the best interests of our two countries. I do not think it is necessary to go into any further detail. I prefer that you not bother me any longer regarding this matter. I deeply regret that I can not receive him," and We departed.
Our Afrikan Heritage Online