Press Release from the African Heritage Foundation (AHF).
On the Eve of His Imperial Majesty's 129th earthday celebration, young Princess Nzinga King, had her human rights violated in the most sinister of ways by a member of the Jamaica Constabulary Force (JCF), namely Corporal Mitchell.
I have meditated for several days on the videos available on social media from the local news outlets of 19 year old Nzinga recounting what transpired that led to her initial arrest. I have meditated on her parents accounts. I have watched and read some of the reactions from the reggae fraternity.
As a Rastafari woman and mother of a 19 year old female, I cried as I watched those videos. Sluggy Ranks 1994 reggae song "The Badge" rang in my head.
"…Not because ya wearing a badge,
Mr. Officer ya wearing a badge,
Police Officer ya wearing a badge…"
WHO GAVE Corporal Mitchell THE RIGHT TO CUT OFF Nzinga's NATTYS???
Nzinga's Human Rights have been violated and this egregious act by a member of the JCF, whose motto is "We serve, we protect, we reassure with courtesy, integrity and proper respect for the rights of all" should not go unpunished. I stand with Nzinga and her family and all Rastafari in Jamaica. All of I n I demand justice for Nzinga King.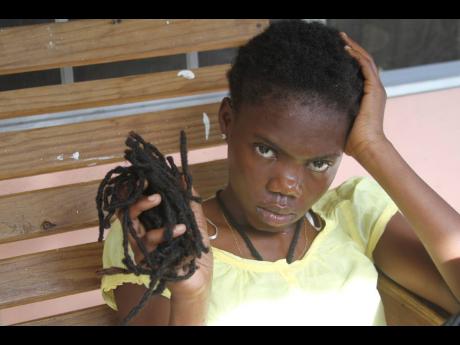 I asked myself as I watched The Gleaner's video of Nzinga's account, what kind of woman (notwithstanding religious persuasion) would treat to a young female in such an inhumane and disgusted manner. Nzinga recounted that she was menstruating at the time she was held in lock up and her was refused access to sanitary napkins and a change of clothes. Additionally, Nzinga reported that she was initially denied the cooked meal her mother had brought for her while she was in lock up and when she did have access to the meal it was 'sour' or had become stale.
Not Corporal Mitchell. This Jamaican police officer is a Miss Jamaica Universe
Our Caribbean governments love to remind the masses of the treaties they have committed to when they take from us. I n I would like our governments to show the same energy for the treaties that speak to individual rights and freedoms. Jamaica has ratified The International Covenant on Civil and Political Rights and the American Convention on Human Rights which protect the right to freedom from cruel, inhuman or degrading treatment or punishment. Torture is absolutely prohibited in international law. There can be no justification, excuse or impunity for those who order or commit acts of torture.
Where, why and what led to this violation against Nzinga King's person can all be alleged, disputed and counter argued. What is FACT and cannot be disputed or twisted is that Nzinga now has NO nattys on her head and they were cut in police lock up by a Corporal in the JCF.
Nzinga has been assaulted by the very person who should be protecting her. Nzinga's human rights were denied and violated several times over. She was religiously discriminated against and bullied due to her perceived social status.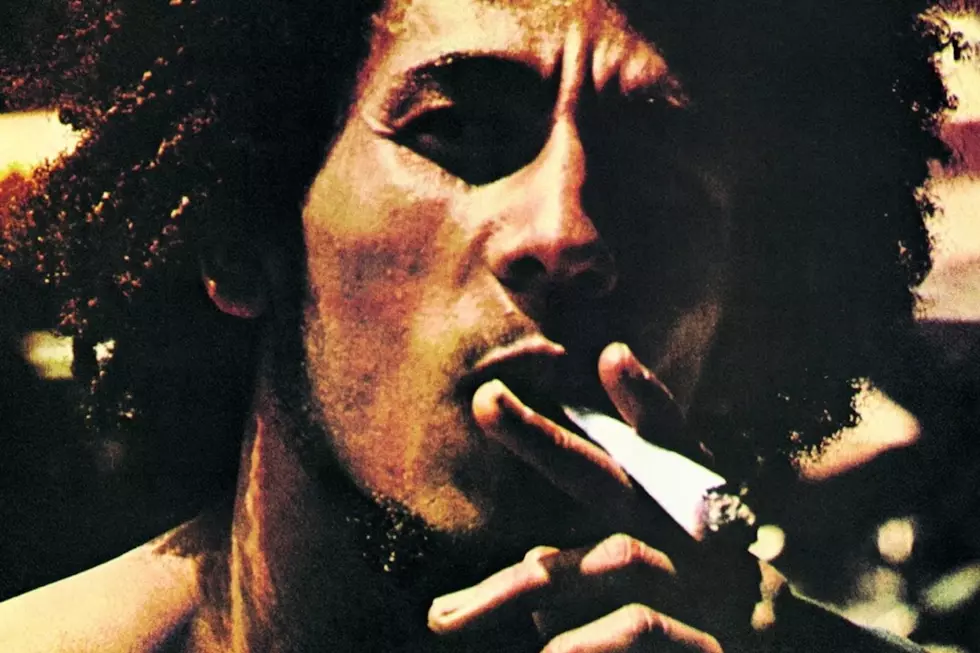 Jamaica as an island nation was placed on the world stage by Rastafari/ Reggae icon Bob Marley. In recent times, locks wearing dancehall artist Koffee became the youngest female to win a Grammy award. Koffee is about the same age as Nzinga, would Corporal Mitchell cut off Koffee's nattys with impunity or would she have thought twice and rest down that scissors?
Rastafari has blessed Jamaica with its culture, its rhythm and the breath of life that draws ones to its shores. While facing equally as much persecution for Rastafari Holy Herb now turned cash crop. How many more of I N I will be victimised? Lest we forget the Coral Garden Massacre.
Rastafari Mother
"Throughout history, it has been the inaction of those who could have acted; the indifference of those who should have known better; the silence of the voice of justice when it mattered most; that has made it possible for evil to triumph."
― Haile Selassie I
To be continued in the next edition of The Rastafari Vision …. http://rastafarivision.com
Empress Osula
I am woman, mother, sister, queen, wife, aunt, niece, granddaughter, friend, cousin, Rastafari. I am.