Numerous Black FBI agents and informants assisted with the character assassination of iconic civil rights and Black empowerment leader Marcus Garvey. Although they didn't literally kill the Jamaican-born activist, their work laid the foundation to the demise of Garvey's work, and eventually his death.
This article introduces you to 7 Black men, who distinguished themselves as pioneers of equal rights within the service of the Federal Bureau of Investigations (FBI), and traitors to their own people.
Under the auspices of Black progress within the FBI who were 'diversifying' the organization by hiring Black agents and informants, Garvey's organization was brought low. Unquestionably Marcus Garvey had an immense love for his people and the FBI used that against him.
Garvey founded the Universal Negro Improvement Association (UNIA) and The Negro World (a newspaper). He was also an entrepreneur who started the Black Star Line and prominent leader of the "Back To Africa" movement. It is often said before Malcolm and before Martin, there was Marcus.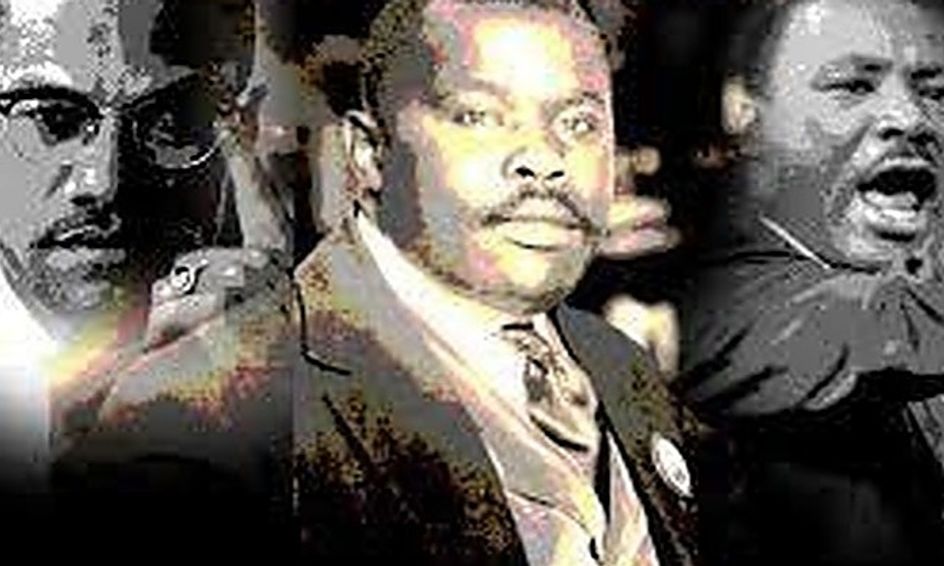 In the U.S. Garvey amassed a large following for his message and work to empower Black people, and as a result, became a subject of interest of the Bureau of Investigation, the precursor to the FBI. They used Garvey's love for his people as a strategy to plant Black agents and informants to take surveillance of him, the UNIA and their activities.
EMMETT J. SCOTT
Emmett J. Scott was one of them. An agent at the Bureau, Scott posed as a reporter who attended Garvey's UNIA meetings and conventions who interviewed Garvey.
WALTER H. LOVING
Maj. Walter H. Loving was a retired Army officer and a member of the Military Intelligence Division who sent Black informants to UNIA meetings. He was assisting with intensive surveillance of the Black press overall.
HERBERT SIMEON BOULIN
Herbert Simeon Boulin was Jamaican businessman in Harlem who befriended Garvey but was really a Bureau informant. He began giving them gave harmful information such as accusations that Garvey's movement was anti-white.
JAMES WORMLEY JONES
James Wormley Jones – a World War I veteran, Black police officer and first Black FBI special agent – also went undercover to take Garvey down. His information was the nail in the coffin J. Edgar Hoover needed to arrest Garvey.
Jones reported that Garvey's Black Star Line was in "financial straits," but the UNIA was continuing to promote stock in the company. He also said they would continue to sell stock and Hoover and his team deemed the sales fraudulent.
James Jones brought plenty of experience to the young FBI organization. He'd served for many years as a D.C. police officer prior to joining the African-American Army regiment known as the Buffalo Soldiers. And while stationed in Europe following the war, he was a senior instructor for his division's school of specialists, teaching soldiers how to handle high-powered explosives and the mechanics of bombs and grenades. As an agent, Jones was employed exclusively in an undercover capacity, working directly under the head of the General Intelligence Division (GID), future director of the FBI, J. Edgar Hoover.
Earl F. Titus, after working as an Indianapolis police officer, joined the Bureau on January 9, 1922. His assignments included undercover work in the investigation of Marcus Garvey.
Arthur Lowell Brent became a special agent on August 1, 1923 after serving two years as a "special employee" (a sort of assistant investigator) in the Department of Justice. Brent was assigned to the Washington Field Office, where he worked on the Garvey case and other investigations.
Thomas Leon Jefferson—an experienced investigator who had worked for a detective agency in Chicago from about 1904 to 1921—entered the Bureau as an agent on September 22, 1922. Jefferson participated in many investigations, working on the Garvey case, car thefts, and prostitution/human trafficking matters.
The careers of each of these agents, who were primarily used to infiltrate, and stagnate any attempts by Black people to organization themselves against the various forms of oppression they faced, did reflect the struggles of the day. Eve though their work was said to be exemplary by FBI standards, unlike most other investigators, some of these black agents were asked to handle lesser assignments outside their normal duties. Their struggles, paved the way for agents like Aubrey Lewis and James Barrow, who in 1962 became the first African-American agents accepted to the FBI Academy, ushering in a new era for minority agents in the Bureau.
African Heritage Foundation