After president Peter Mutharika announced a 21-day lockdown which was meant to begin on Saturday April 18 in a bid to contain the spread of the COVID – 19 virus in the country, thousands of informal traders in the cities of Mzuzu and Blantyre took it to the streets of Malawi to protest against it.
In his address Mutharika, said that around 50,000 Malawians could lose their lives to the Covid-19 virus, however he did not outline a  social safety net for the vulnerable during the lockdown. This prompted a civil society group to seek a stop order from the court.
The Human Rights Defenders Coalition  was granted a seven-day injunction by a High Court stopping the government from implementing a 21-day national lockdown due to coronavirus. The injunction is temporary.
Gift Trapence chairperson for Human Rights Defenders Coalition said, "Our message is simple, we are not accepting this issue of lockdown unless government comes up with proper measures to protect the lives of Malawians, all we are saying is that different stakeholders such as religious leaders, civil society organizations should come together to digest this issue and come up with a proper solution".
Gift Trapence
Many vendors are daily wage earners and a lockdown in the country could greatly affect them. A lot of people in Malawi operate on a hand to mouth basis. The question is, can Malawi one of the world's poorest countries afford to offer cash transfers to its low income citizens as a policy?
Like most African countries Malawi's economy relies on informal economies. The informal economy is the diversified set of economic activities, enterprises, jobs, and workers that are not regulated or protected by the state. The concept originally applied to self-employment in small unregistered enterprises. It has been expanded to include wage employment in unprotected jobs. The informal economy tends to be stigmatized as "illegal", "underground", "black market" or "grey market". It is often called the "shadow economy" and characterized as illegal or unethical activity.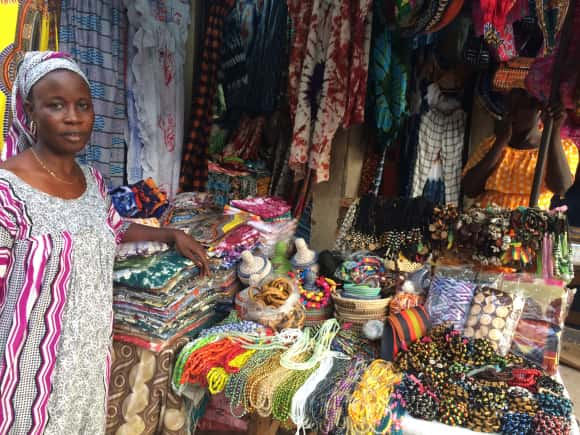 The generalization is unfair. The vast majority of informal workers are trying to earn an honest living against great odds. Rather than working in the shadows, a great many work in public spaces and make huge contributions to communities and economies.
Quartz Africa has reported that " many policy analysts and development economists across Africa and the developing world have started to criticize African governments for rushing to mimic the lockdown strategies of wealthier, developed countries in order to prevent the spread of coronavirus". Louder calls for countries to adapt preventive measures and policies that better suit each country are now being voiced .
W. Gyude Moore, a former Liberian public works minister said, "Our challenge is to adapt social distancing measures to informal economies which lack a comprehensive safety net to support those shut in". Moore recommends African countries focus on more flexible curfews rather than total lockdowns given most economies are 90% informal. He also recommends engaging with local community leaders to share the message and expand the definition of essential services.
So far Malawi has recorded thirty-four cases of Covid-19 with one new case today, three deaths and four recovered.
Please be reminded that you can follow daily updates on new COVID 19 cases, deaths and recoveries here on the African Heritage Foundation's website.
African Heritage Foundation